Wizard Fries Impaler • Kill Of The Day
Kill Of The Day goes to my Naga Fire Wizard for frying @ran-koree's Raging Impaler to get the fireball rolling for A Fire Team win!
Diamond League III
I'm still battling in Diamond League III and very close to Diamond League II. I hope to make it during my next Daily Quest.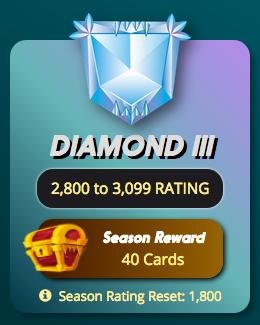 The Lineup
The Back To Basics rules were a challenge for my Fire Team but they came through with a convincing win. I will have to think about using them more often in Back To Basics since I normally rely on my Earth Team for that rule set.
Check out the battle here:
Get in the game and earn daily rewards!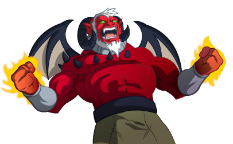 Earn Dark Energy Crystals and buy Essence Orbs!

Get into the tournaments and win $$!
Thank you @aggroed and @yabapmatt for creating Steem Monsters.
---

Thanks for the art @overkillcoin... minnows, dolphins, whales... I'm down with squid!