Hi Steemians,
Gaming is always fun and I see people are addicted for games. I am not addicted but I play few games whenever get time. If I talk about my interest then it started with Bubble Shooter Candy Crush, Subway Surfer and then PubG which is one of the favorite one now a days.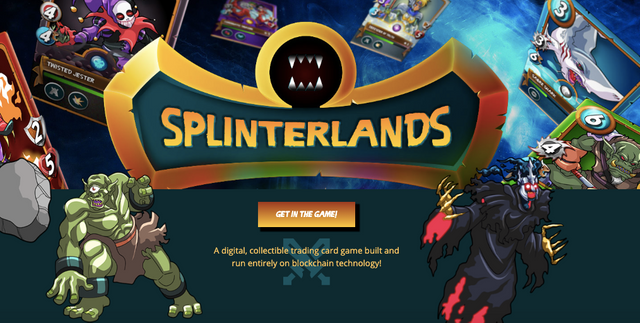 I never thought that gaming on blockchain can be so much fun but I realized it when I joined https://splinterlands.io/ 3 days back. I used to see many people sharing their battle s and posts about Steem monster and now with Splinterlands. Now since I am new here but still I had amazing fun while playing this wonderful game. I also agree that I need to learn a lot with the time and have to level up my profile but that will be so much fun.
Splinterlands and Subway Surfer
I am a big time subway surfer player and even my son loves to play this game. I have been playing this game for long (probably more than 5 years or so as don't remember the period exactly). Undoubtedly subway surfer is fun game and with the each updates, it gets even better but now I am feeling like Splinterlands is way better than surfer. I play subway surfer almost everyday with my son and we both enjoy the game together. Though I have spend only couple of days with this game while long time with Surfer but I feel like now is the time for me to make a change and say bye bye to prior favorite. Infact my son like this game and wants to play so I will be helping him to understand but before that I want to get good command over it.
Splinterlands V/S Subway Surfer
I have been playing Subway surfer since very long time just to have some fun but with Splinterlands I am getting fun along with rewards.
With Surfer I get-
Android app which makes easy play
No Rewards but can play without paying anything
No Game Play History
With Splinterlands I get
Ultimate fun with cool graphics with cars as every card is unique.
I like the names of the card however as of now its difficult to remember but its fun. My son also like names.
I had to pay for starter pack but its worth the price.
Daily Quest to earn card worth real value
Works best on my phone browser
I get reward daily through quest and once season is over
Best of all- Its based on steem blockchain and everything is transparent and entire history is available.
My Splinterlands Profile
This is my profile and achievement within couple of days but I am happy with it and I am in bronze level which is certainly not bad for me.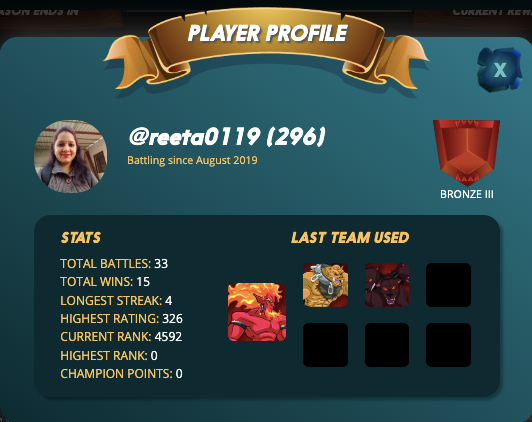 I have won 15 battles out of 33 in total which is great start for sure. ON the first day I was not familiar with it so watched few videos and read out all the information available on the website.
Though I touched 326 rating few defeats reduced it. I am going to play to make it up and will try to enter in next category.
Today's Game Play
This is the snapshot of my today's game play where I played 8 battles and won 5 out of it. It was so much fun and will be playing more today to see where I stand next by today end of the day.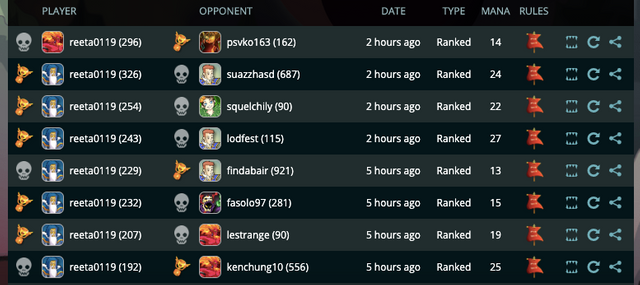 My Card Collection
This is my own card collection within this shortest period of time. I will continue to play more to be in better level so that when the current season ends then I get more cards in my account.

---
Splinterlands is the first game that I have played which is built on the blockchain that and its so much fun. I am amazed to see the enthusiasm of many players and their contributions as well. I mean I can see many users do give away daily for cards and I never seen anything like this before. Now since I am part of Splinterlands game family so I started looking out for such giveaway posts to have more cards in my account.
---
I have taken the snapshots and images from https://splinterlands.io for this post
Thanks for reading my post
Have a great weekend ahead
Namaste from India