Hello Steemians
There is something in this game. Whenever you start to give some time in here than you get to realize what I really am trying to say. I have seen many of my friends who have become addicted to this game very much. By that I mean almost all of their Steem earnings are going into this game. Well you can't complain though because the ROI that is coming from the game is indeed worth it.
Well seems like I might be running that way for the time being. I was thinking of upgrading the Decks (which I mentioned in one of my posts) seems like that time has arrived and now I am focusing on that. Today I was focusing on Death Splinter. As it seems there are expensive cards to get hands on. While let me just highlight on few of the cards as that would be little less boring.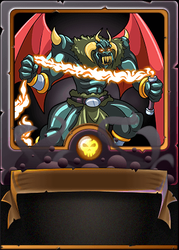 I always wanted this card, well now as it seems I have it and due to the constant push of a friend I got hands on those. Well it is great to make the cards upgrade and see them in action. Frankly speaking it never gets old. The first card that I got is LORD OF DARKNESS I got it at level 3. It has Shield, stun & enrage abilities at level 3. and it costs me a little over 120 Steem. Well let's see how it comes it at the end of the day ;)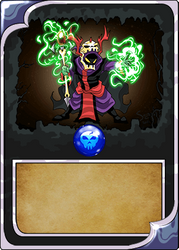 Well to be honest I was thinking about this card from the very beginning. Like the name of the card is quite fancy ZINTAR MORTALIS the death summoner. The team of SM have given some fancy names indeed. While I got it to level 5 for the time being and seems like it was a bad move from my point of view. Well not that I can complain and let's see if I can get it to next level.


Well apart from that I upgraded few more cards like SKELETON ASSASSIN , SPINEBACK WOLF , SKELETAL WARRIOR , ANIMATED CORPSE . Well that is what I was able to afford for today and I am for now bankrupt jk.
Like I said the game can be very much addictive and this monsters becomes attractive at some point. Man what I am saying, I guess I am blabbering lol. Well that is the way to end up the journey of Splinterlands for the day and let us see what really awaits for me and other players as well.
Note: I used my @rehan.neox account to buy most of the cards above and transferred them to my main account.
---
That is it for today !!
Have a Pleasant Day Everyone !
Thanks for Stopping By
---
Curator of
---
neoxian.city
If you want to earn NEOXAG try using
neoxian
tag on your post
Discord Server

Steemit Bangladesh
Join Steemitbd
(Bangladeshi Community)
Discord Server
---
---