Ola, gente de todo Brasil, aqui é a veterinária @renatahelena
Hello people from all world, here is the veterinary @renatahelena. I will write in english and portuguese
Eu estava jogando Steemmonsters hoje e fiquei ultra super feliz. Estou na liga bronze ainda e ganhei apenas uma card de recompensa. Apenas uma. Eu estava bem triste por isso, mas, olhem a card que eu ganhei:
I was playing Steemmonsters today and I was ultra super happy. I'm still in the bronze league and I only won one reward card. Only one. I was really sad about that, but, look at the card I won: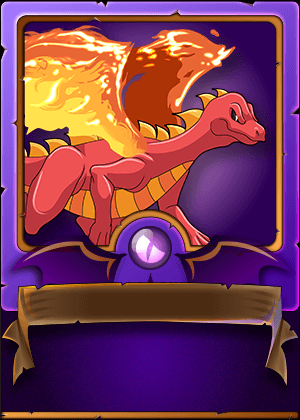 Esse lindo dragãozinho não é maravilhoso e especial??? Eu amei ele. Queria ser a veterinária dele hahaha. É isso gente, amei a card. Vocês são lindos.
Obrigada e bom jogo!!!!
Isn't this beautiful little dragon wonderful and special ??? I loved him. I wanted to be his vet hahaha. That's it folks, I loved the card. You are beautiful.
Thank you and good game !!!!