Splinterlands Strategies is a series I intend to write about specific Splinterlands / (Steem Monsters) cards and how to get the most out of them.
They are quite short and to the point, and I'll write more of them in conjunction with my increased recent playing habits due to the introduction of DEC Crystals as winning rewards.

Source
What I would say to you is look for ways to make potentially poor cards to work for you.
Legendary cards are typically going to be more powerful than common cards, but what if you are playing on a budget?
There are limits to how far you can travel up the rankings with level one or two summoners but you can learn so much by watching your defeats and picking up on your opponents' strategies.


Other article's in this series:
Splinterlands Strategies : Exploding Dwarf
Splinterlands Strategies : Vampire
Splinterlands Strategies : Ruler of the Seas
Splinterlands Strategies : Armorsmith


Today's Card: Fiendish Harpy
Have you ever heard of this card? It's played so little that I rarely see it in my opponent's decks. Being Dragon splinter hardly helps, who plays Dragon?
Perhaps it is due to daily quests omitting this splinter, but why is that?
I would say Dragon is as legitimate as the rest and should be included, what do you think?
Fiendish Harpy is a limited edition card and won't be available when the Orbs are extinguished as it is part of the Winds of Change expansion.
This creature on the surface looks quite dull but anything costing (2) tends to make me have a closer look.
Monsters that have a Speed of (4) at level (1) are always interesting. They hit before most of the other guys and that can be a bonus.
What caught my eye was the level 4 ability, Opportunity. I can't recall any other card sporting this great ability, and so I went out and bought 11 Harpy's to create my level 4 super sniper.
Suddenly, your boring Melee card is something else and can hit for (2) on the weakest creature of your opponent's line-up. What's not to like?

When to use Fiendish Harpy
At (2) mana, he's a staple card in my Dragon deck. I place him in a central position as he's a little flimsy at (2) health, a statistic that raises up to (4) at the top levels.
One thing to note is that he is quite ineffective unless you are in the Gold league. Any league before gold limit's him to being that quite boring Melee only monster who can only attack under certain conditions.
His 'Opportunity' perk is inactive before then.

Flying at Level (1) is great for those rules sets that hit all monsters for (2) damage every turn. Your Harpy isn't going to die as easily as the rest.
Being a creature that barely anybody uses can be used to your advantage. Until someone used him against me and I took the time to investigate the 'Opportunity' perk, I had no idea what it was.

Fiendish Harpy in Action!
My @chops.support account uses the Dragon splinter, and I captured this match some time ago, as this season he's only just attained the Gold level.
In this battle, Fiendish Harpy is placed in the mid ranks, and hits for (3) courtesy of Daria Dragonscale. Notice how he picks on the most vulnerable monster, my opponents Divine Healer. What a monster to pick on!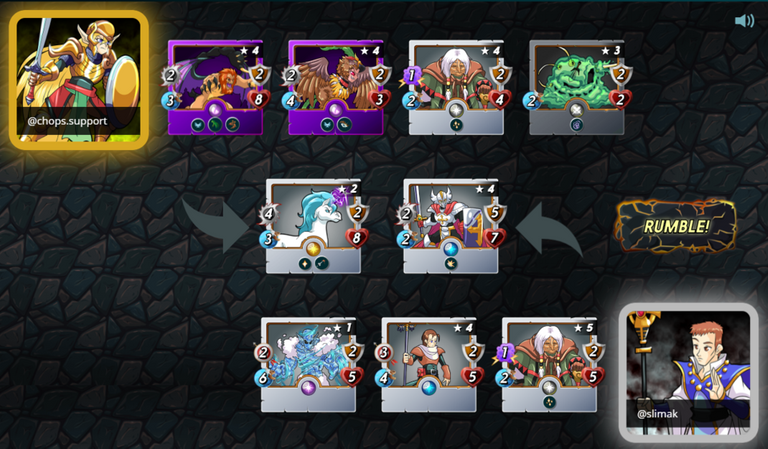 Once the Healer is dead, my team still has the double healing support of the Sacred Unicorn and my very own Divine Healer for support. The battle was only going to end one way after this.
Talk about finding the weak and picking on them!
Battle can be seen here
Fiendish Harpy is what you would call the ultimate small-time bully, and as many of weakest creatures tend to have a health of (1) or (2), one snap of his beak makes short work of them.

The Monitory cost of Fiendish Harpy
Fiendish Harpy's are increasing ever so slightly. I bought them at $1 each a few weeks back, but they are now at $1.08.
I do anticipate the prices increasing more over the next few months as the Orb supply continues to dwindle.
Harpy is an epic card and so in the future there may not be an awful lot of them for sale. For now there's plenty at over 300 regular ones.
Foil Harpy's start at $35 each and that's for a level (3). To gain 'Opportunity' would require 3 cards costing you cool $105 at today's prices. I'll pass thanks.
I can see Opportunity being quite a menace as more cards are made that have this ability. Your small fry are simply there for the picking, and cards like Vampire had better watch out!
Fiendish Harpy can be regarded as: MID PRICED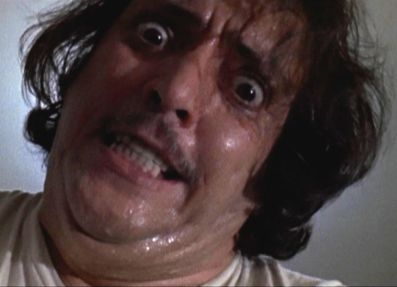 If you found this article so invigorating that you are now a positively googly-eyed, drooling lunatic with dripping saliva or even if you liked it just a bit, then please upvote, comment, resteem, engage me or all of these things.