I have been watching the Beta pack supply dwindle with interest over the last few weeks. Talk about a FOMO instigator!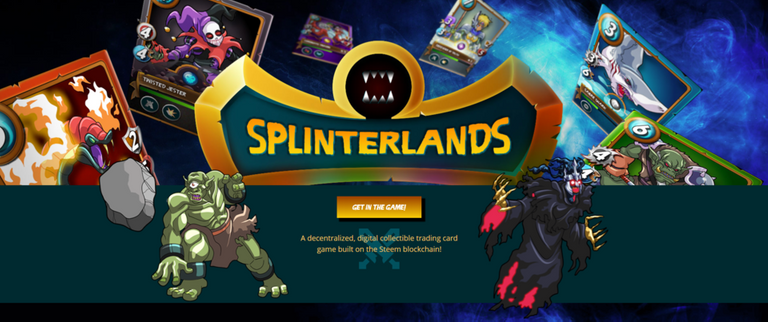 For a while now I have toyed with buying 100 Beta packs, or 100 Orbs.
The Orbs may seem a better idea as there are less of them, and they are generally more valuable but the Winds of Change expansion is so tiny I would have many more duplicates.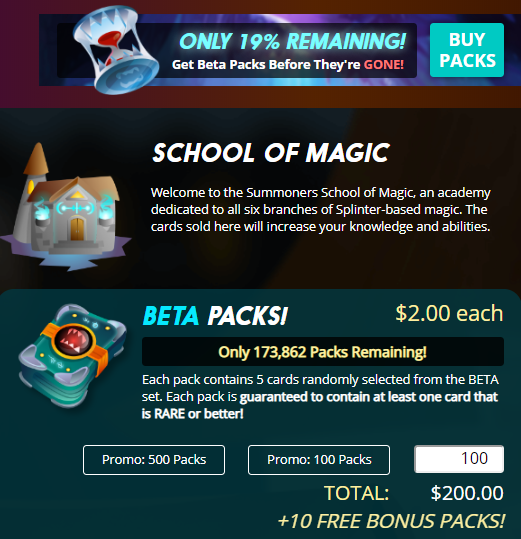 So Saturday morning, I dished out $200 and bought 100 packs (gaining 10 for free).
I was expecting to gain a load of SPP points for using the SteemPlus link, but it doesn't work. That's kind of annoying.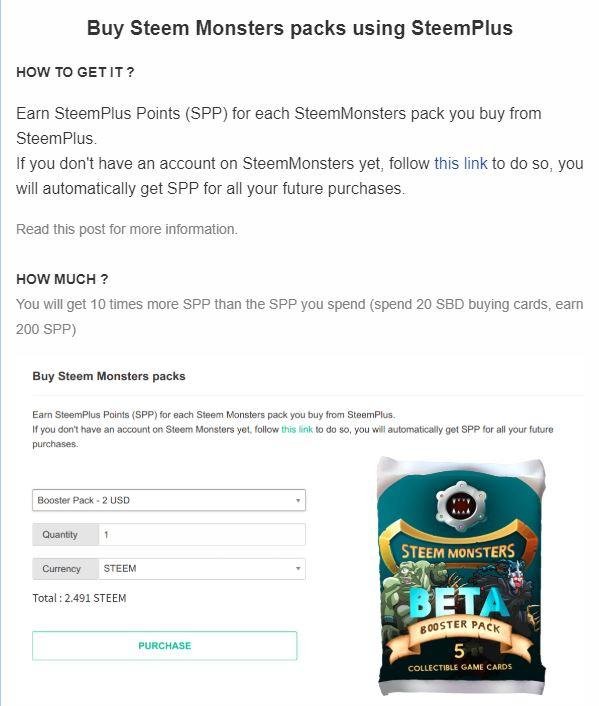 Earn SteemPlus Points (SPP) for each Steem Monsters pack you buy from SteemPlus.
Perhaps @aggroed or @yabapmatt can confirm this is no longer available (for packs), though it works for single cards via the Marketplace.
Now you might think it would take 30 minutes or so to open all these. Not so with me as I was quite determined to get the value and inventory all the pulls, so I got Excel ready and noted everything down.
I will say, I was not expecting to make any kind of profit on immediately selling everything; that would be folly.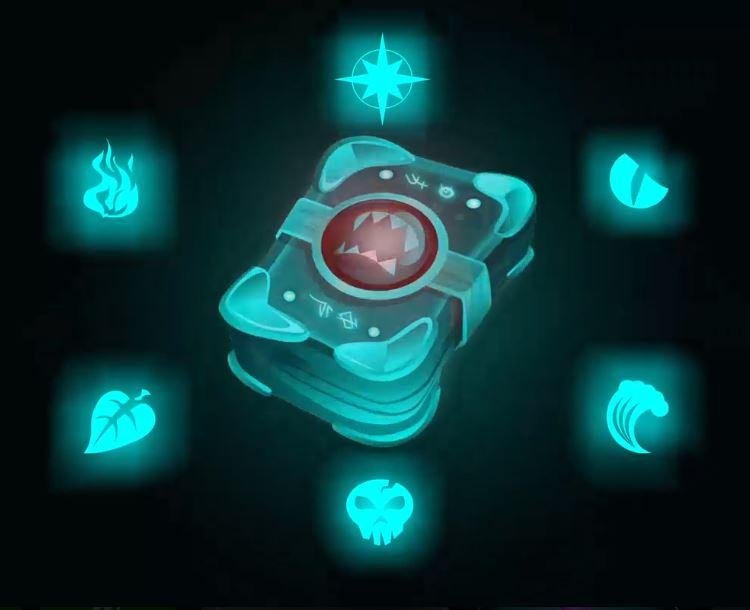 Pulling the pack onto the orb and getting all that sound effect stuff never seems to get old with me and generates excitement.
It reminds me of opening packs of Magic the Gathering, but in SteemMonsters most cards are useful.
Not so in the Wizards of the Coast game where most things, not rare are usually dustbin fodder.
Opening 110 packs took me the best part of 2.5 hours with all the noting down of what I received. I used a 25% Legendary Potion and a 25% Alchemy Potion for the larger part of all the openings.
Many packs are like this one, quite boring and an anti-climax.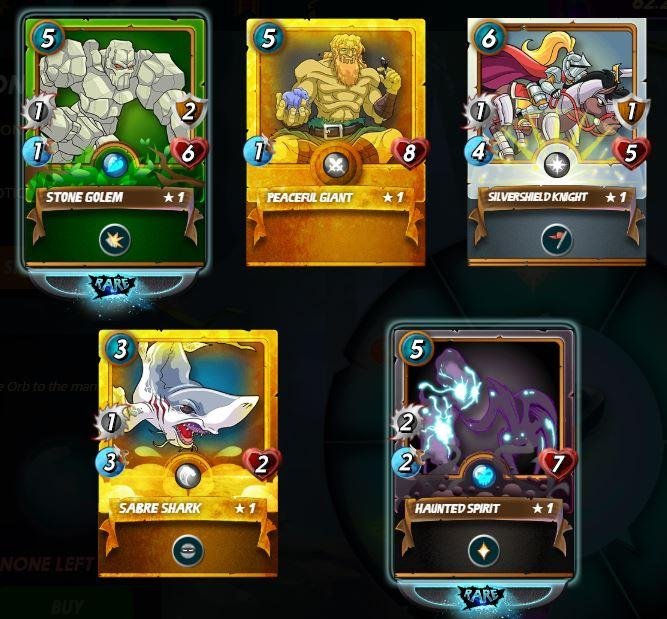 Some packs are much better and I had two foils in one such pack.
In fact, it was the foils that saved the day. On pack 10 or so I pulled a Spirit of the Forest.
This was to be my ONLY Legendary card. 110 packs and that was it. I must have a faulty potion or something.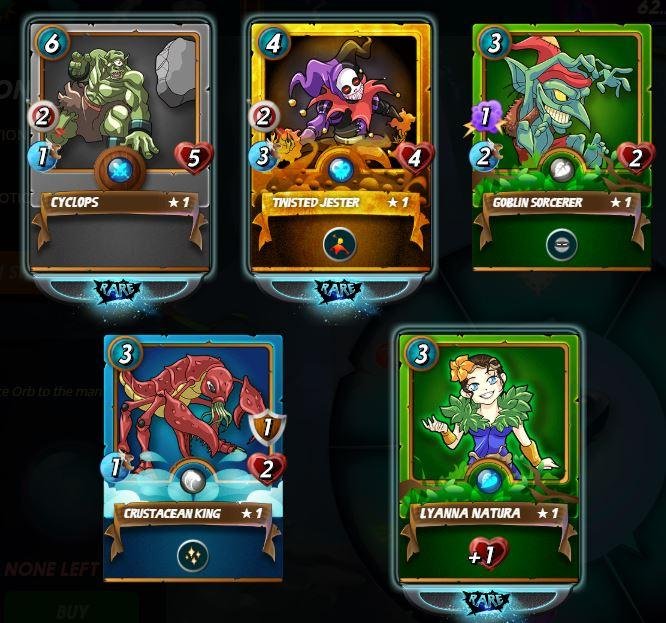 Not so with the Alchemy potion and the foils were generous.
Peaceful Giant; I remember @steevc asking me what the point of this card was. He's quite useful as a big dumb meat shield especially when no Melee creatures are allowed.
The neutral common cards are expensive on the marketplace, so much so that I have avoided buying them.
The problem is that you still need 52 to gain a level (6) one, to use with a level (5) summoner. I did get around 20 of some but that's still not enough.

13 foils in all, with Screaming Banshee and Raging Impaler being the best ones, both touching $20 each.
22 Epics seems fair. Maybe I got more of those to make up for the poxy Legendary number.
Regrets? No, it was great fun opening all these and I figured out the total value of the cards is around $185.00 if sold now at the cheapest prices.

Take off the 5% and it's around $175.
So that's a loss and I'm presuming I can sell all those desirable Animated Corpses and Rexxies at Market Value?
Perhaps, but I'm looking ahead and into the future. There's only 19% of the Beta's left now.
Soon FOMO will kick in and they will all go. Then they will be out of print.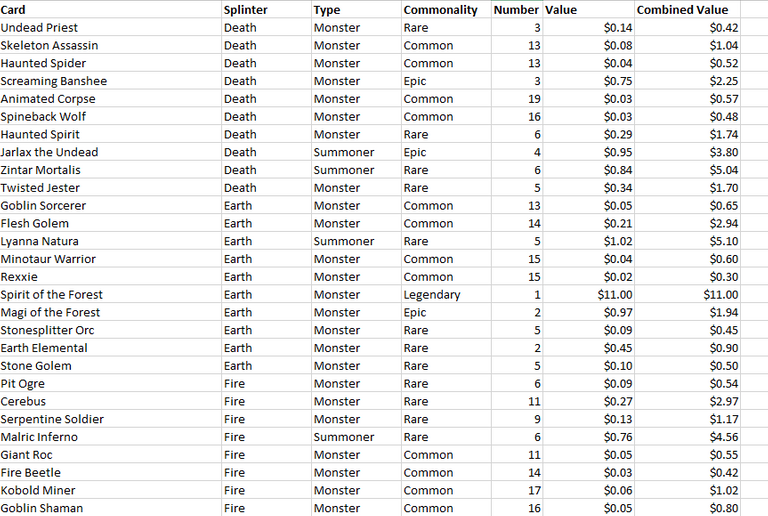 That means prices will start to rise. Not right away but in time. I see all this as an investment and I haven't used any of the new cards yet.
I have faith in SteemMonsters. Add some new cards in the next Core set (if that's what you call it) and it will turn the game on its head.