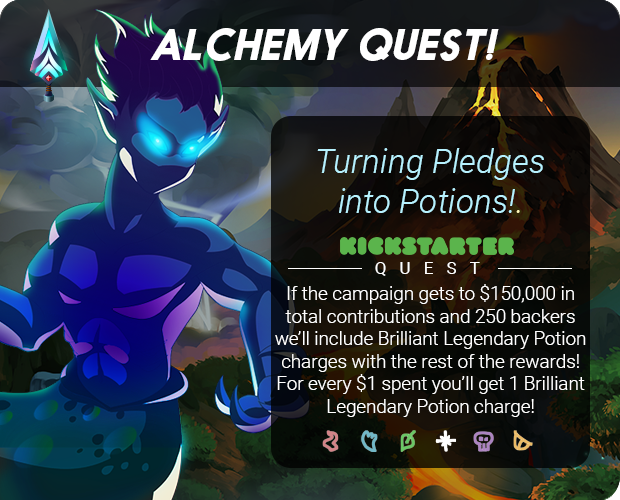 Well, Kickstarter fans. So far it's going pretty great. We've unlocked all the beta, promo, and rewards cards for physically printing. We've added $100/week to tournament rewards. We've unlocked a mighty chain golem to smash your opponents on the battlefield. We've unlocked triple the number of stickers that were supposed to go out there. I mean that's all going really well!
But, we can do better! We just need the right incentive!

Legendary Alchemy!
If you're new to Splinterlands, potions increase your chance of getting legendary or gold foil cards. We want people to be able to open packs right away and many people wait until they have potions. That means you're going to need some potions available right away. So, let's make that happen.
If the campaign gets to $150,000 in total contributions and 250 backers we'll include Brilliant Legendary Potion charges with the rest of the rewards! You have to spend a minimum of $45 to qualify for the potions and they are available to all reward tiers.
For every $1 spent you'll get 1 Brilliant Legendary Potion charge! Each Brilliant Legendary Potion charge doubles the chances of one card being a Legendary. Please note that this does not include dollars pledged to cover shipping costs.
Players who pledge higher amounts will also get bonus charges above and beyond the 1 charge per dollar base:
$200+ pledged gets 5% additional bonus charges
$500+ pledged gets 10% additional bonus charges
$1,000+ pledged gets 20% additional bonus charges
$2,500+ pledged gets 30% additional bonus charges
$5,000+ pledged gets 40% additional bonus charges
$10,000+ pledged gets 50% additional bonus charges
If we get to $200,000 in total contributions and 300 backers then we'll also include Brilliant Alchemy Potion charges at the same rate! Each Brilliant Alchemy Potion charge doubles the chances of one card being Gold Foil.
As an example, if the campaign reaches $150,000 / 250 backers and you have pledged $1,000, you will receive 1,200 Brilliant Legendary Potion charges. If the campaign reaches $200,000 / 300 backers then you will also receive 1,200 Brilliant Alchemy potion charges! This amounts to over $100 of additional value!

How can we get there? We need your help!
Marketing in crypto land is extremely challenging. It's expensive and the audiences are small. It's not a great setup. If you'd like us to give you free stuff we need your help to get there.
So, please write about it using ks-splinterlands tag. Post on Steem, mention it on Reddit, tag a friend in facebook.
Also, English isn't everyone's first language. If you are fluent in another language please feel free to take the posts we're making and translate them. Let us know about it in Discord if you do!

Stay tuned for more updates from the Splinterlands!
Website | Blog | Discord | Telegram | Shop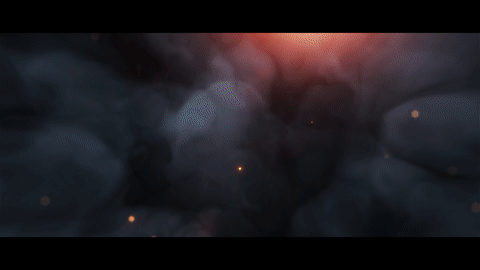 https://www.kickstarter.com/projects/526764488/splinterlands-untamed-a-blockchain-trading-card-game