I Just Got Done Opening an ORB Pack from Splinterlands that I Got as a Mystery Potion Prize.........
Sometimes I Wonder if it is Really Worth it to Spend Some of my DEC Tokens to Purchase the Potion........
I Certainly Think It Was Today, Let Me Show You What I Got........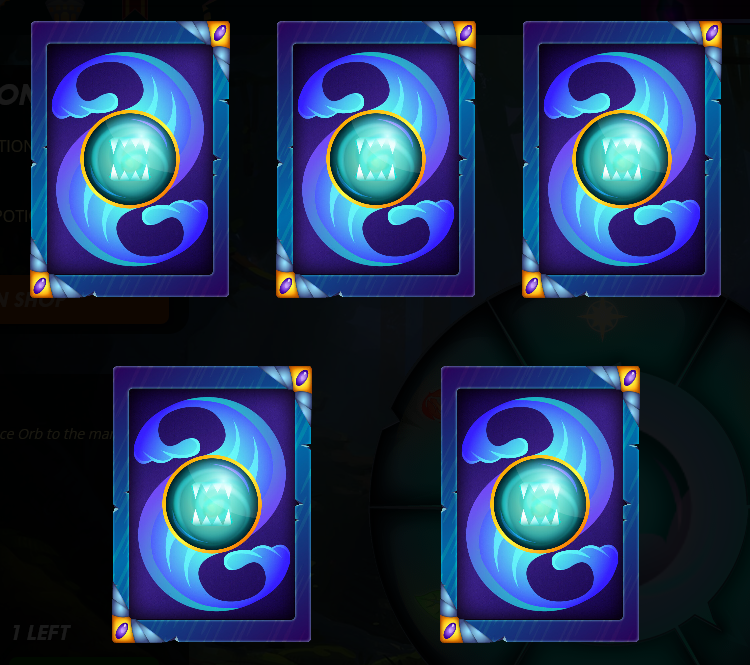 OK Now We Turn Over The Second Card after Getting Just a Common Armorsmith on the First Card Reveal......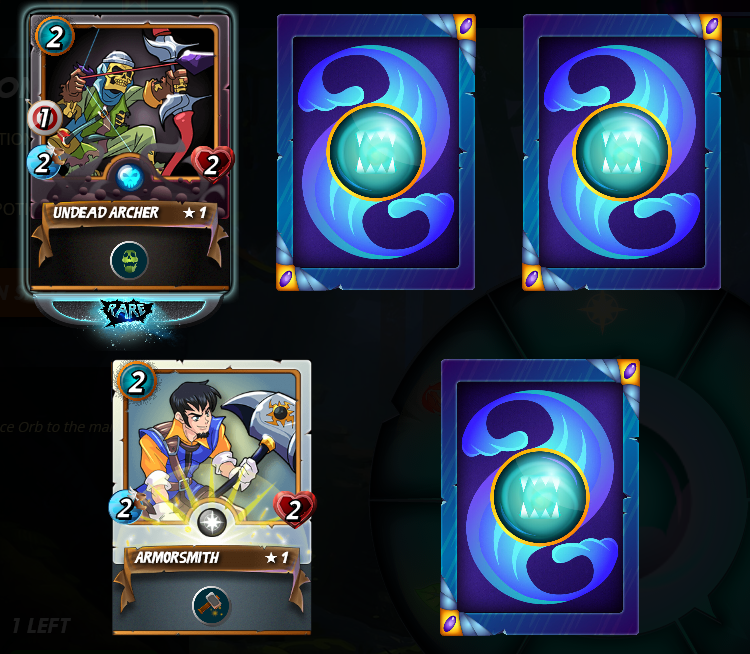 Well That was Not Bad Since you are Guaranteed a RARE Card in Every Pack You Open............
Now let's See the Third Card........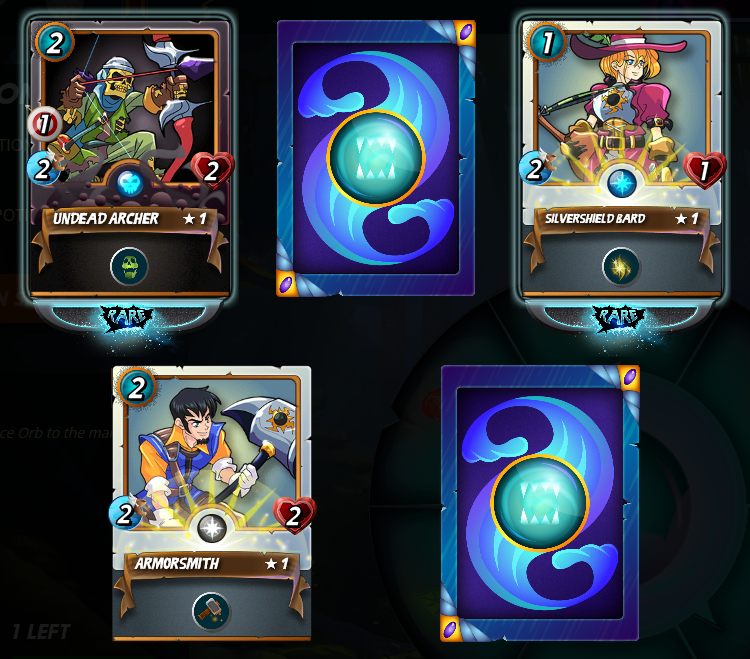 Oh Look, A Second RARE Card Now This is a Better than Average Pack !!
Now We can look at The Fourth Card.........It Will Probably Just be Commons From Here on Out (Already Got Two Rares)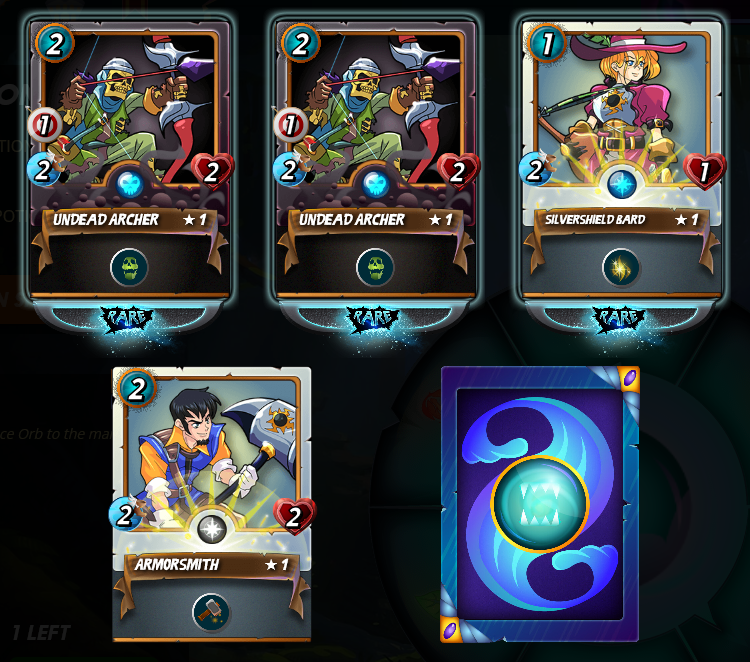 NO WAY, I GOT A THIRD RARE in THIS PACK, Yeah BABY !!!!
Incredible Pack so I Would Say So FAR that It's Worth It to Purchase The MYSTERY POTIONS, You Might Think so Too.......
Now Lets Get REAL There Probably is Not Anything EPIC Left in This Pack Right ???
Well Card Number Five, Flip It and Lets See..............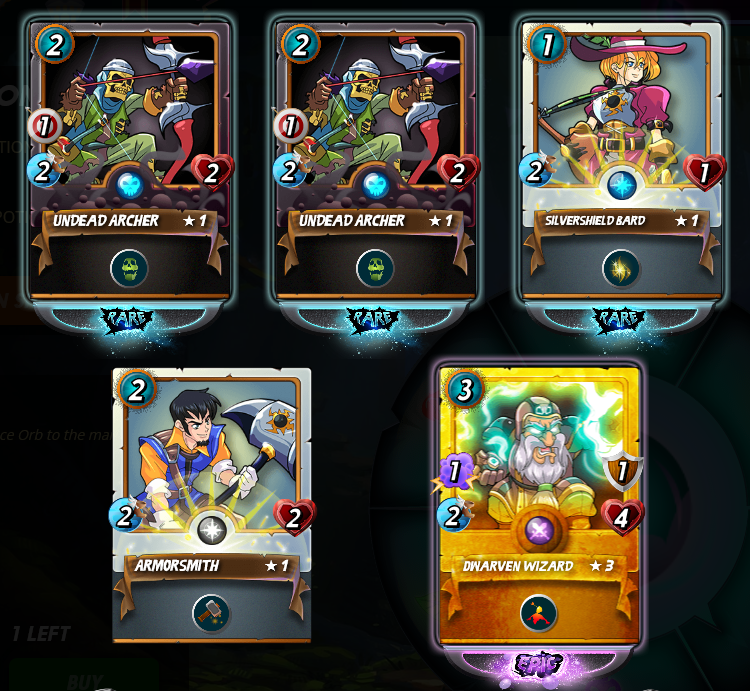 HOLY COW, 3 Rares and GOLD EPIC Worth Over $25.00 Currently in The MONSTER Marketplace. Bottomline Here is Yes, I will Purchase MYSTERY POTIONS and I Will Keep Adding to My DEC and MONSTER STABLE...........
Only 117 Of Those GOLD Dwarven WIZARDS Have Come Up so Far, Nice Card........
Are You Part of The BEST GAME on The STEEM Blockchain brought to You by @aggroed and @yabapmatt ??
It's UNTAMED and We are Waiting For You to Come Join In, Earn while You Play.......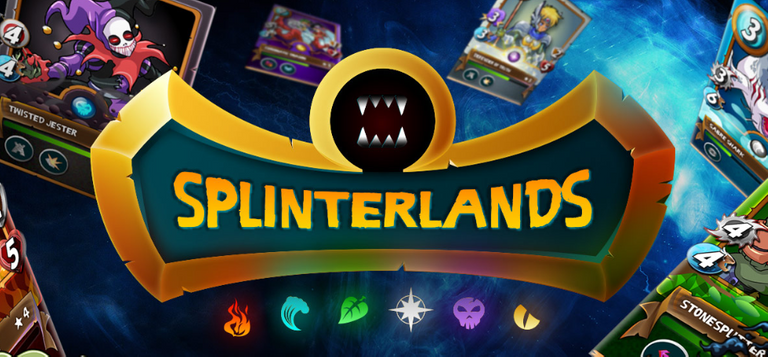 If you enjoy content such as this then please feel free to UP Vote........
Follow me here on Steemit & Palnet @stokjockey
Also Support all of the Silver & Gold Stackers as well as #steemsilvergold !!!