I Really Enjoy Playing Steemmonsters and I Played in an ALPHA CARD Tournament Last Night Because it's just so Happens that most of my Good Cards are ALPHA Cards........
Yes I was One of those Silly Guys that Bought a Few Packs in the Beginning When I did Not Have any Idea what I was getting involved With.........
Well The Tournament Last Night got me all Excited Again When It was Finished I Managed to End Up On The Podium as Can Be Seen Here.............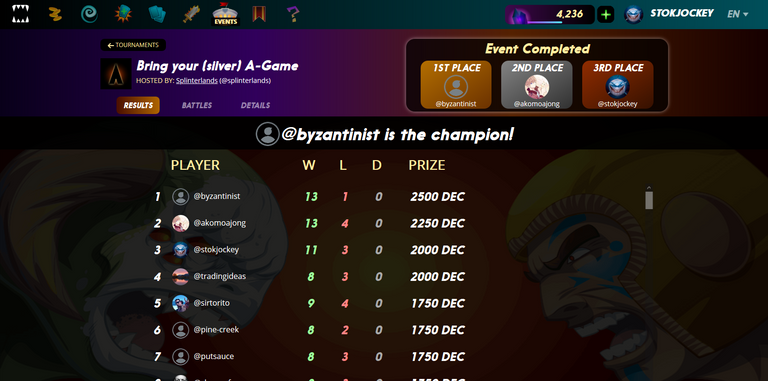 Now As You Steemmonsters Players Know You Get DEC (Dark Energy Crystals) For Placing Well in Tournaments, in This Case my Third Place Finish was worth 2000 more DEC to my Wallet...........
I Just Got Done Listening to the Founder (@aggroed) of Steemmonsters AKA Splinterlands talking about The State of Splinterlands and You can Click on this Link if You would like to Hear What he Says about the Current State of the Game.......It's Pretty Good Stuff Actually
https://steemit.com/dtube/@aggroed/1v5ohpenhlp
I Think over the Next Few Weeks some Fantastic Things will be Happening with The Game, i.e. The App for Splinterlands will be Available for your Smart Phone, The Kids that are on the Go or in Their Offices are Going to Love That..........
I personally know a Young Lady Who may even be Playing the Monsters while She is in some Meetings, We will Keep Her Anonymous and On the Down Low..........(Her Steemit Name ends in 888), LOL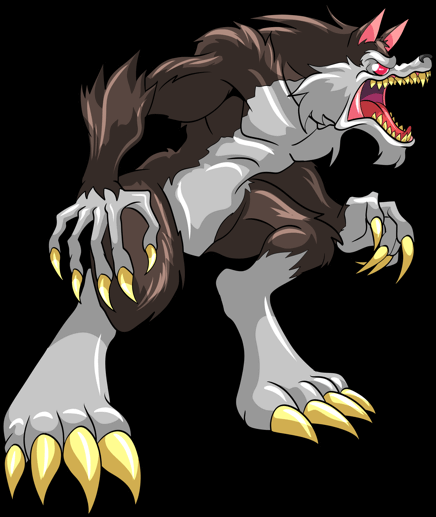 Anyway I just Wanted to Share What I have a Lot of FUN doing while I wait for The Price of STEEM to Go Up and Oh Yeah I forgot, I am Really Waiting for The Price of Silver to Get me where I would Like to Be.............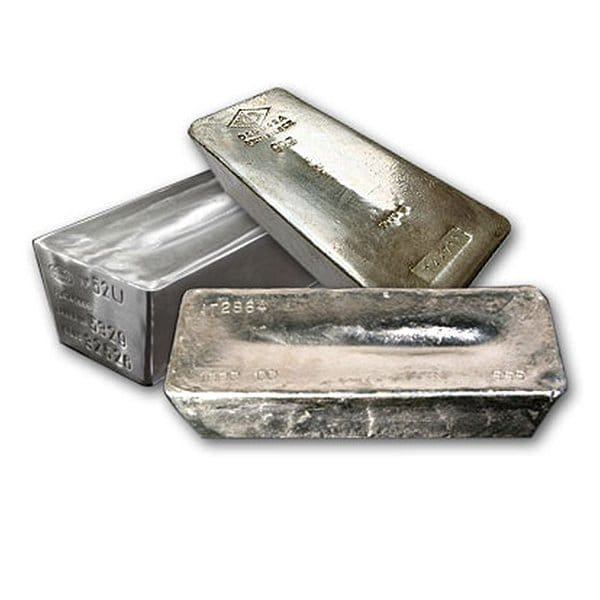 Now Get out there and Have Some Fun..............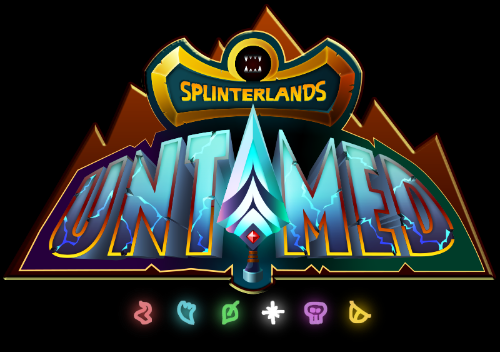 If you enjoy content such as this then please feel free to UP Vote........
Follow me here on Steemit & Palnet @stokjockey
Also Support all of the Silver & Gold Stackers as well as #steemsilvergold !!!