Steem Monsters Daily Tip + 1000 DEC Daily Double Give Away #195(NO UP-VOTE RE-STEEM FOLLOW REQUIRED)

A new season is upon us and I really hope every one got some good reward cards. Today is a daily double so we once again increased the give away from 500 to 1000 DEC. Good luck to all.
Today's Give Away
*Comment how satisfied you were with your rewards this season (although I used 40 gold and legendary potions I did not get either my cards were pretty good)
Daily Tip-Have a plan
This might seem obvious but most players dont have a good thought out plan. What I mean by this is know what you want for your deck, DEC, and how you can use reward cards and events to reach your goals faster.
Step One- Set a goal for the level of deck you want silver, gold , diamond?
Step Two- Figure out what you want to do with the DEC you earn or WIN wink wink. Do you want to buy individual cards, packs? daily quest potions?
Step Three-Figure out a plan for reward cards, don't keep them just to keep them. Burning certain cards will give you a nice chunk of DEC and selling some cards on the market can allow you to buy others you want or need and or booster packs.
Last Step (for now)- Build a dominate splinter in your deck. This will allow you to win more often and gives you a go to splinter you know well. Mastering all splinters can be overwhelming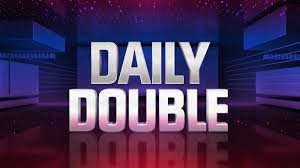 Yesterdays winner of 500 DEC is @blog-beginner, congrats buddy. Go give this fine gentleman a follow and some love. 500 DEC already sent.
See you tomorrow my friends.
---
---