The daily double today is no joke, I'm dropping 550 DEC on one of you like a falling piano. This is also a reminder that on the last day of February I will be giving away 3000 DEC and one booster pack, along with a bunch of smaller prizes. Stay tuned and don't miss it. Speaking of double today's post is at least double the length as normal but there is some good stuff in here.
Yesterdays winner of 243 DEC(a typo it was suppose to be 224 but ill honor it) was @braaiboy, congrats. He is a first time winner here so go give him a follow and some love. DEC already sent buddy.
Today's give away
*comment if you activity use or hold any other tokens besides DEC on Steem engine (I do, i do, SIM, SPT, Breadcrumbs, and beer, ).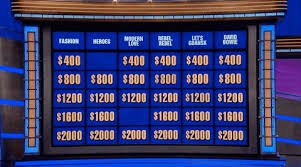 Today's Tip- Splinterlands Free Ecosystem
There are so many free things to get or win like cards, deck, packs, and even knowledge if you put in a little time and effort. Splinterlands has one of the most giving community in gaming. lets look at the where and how.
First - Give away's like this one are vast in numbers and many happen every single day. If you stay consistent and spend a little time commenting on give away's you will surely gain some free cards, DEC, Orbs, or even Booster packs weekly. You can use the # steemonsters or splinterlands to find many of these in the same place. Also in the splinterlands Discord there is a room for give aways and it not uncommon for 5-10 new give away's to be posted daily. It doesn't take that long and can be an efficient way to build your deck up.
Second -Splinterlands Telegram give away DEC tips and other Official contest.
In the Splinterlands official telegram chat they host a weekly or bi- weekly contest and just a few days ago they handed out 12 free booster packs, some times its a legendary gold foil or just a monster amount of DEC. On top of this if you get in there and are a little active they will also tip you DEC, they just pick a dozen people and throw some dec at them as a tip. I believe received about 218 DEC over the last couple weeks just by asking ans answering some questions. Here is the link. https://t.me/splinterlands
Last- Social Media contest
By following the two steps above you should be able to stay in the loop for Splinterlands twitter and Facebook contest which have above average prizes. Often hosted by one of the Splinterlands team members like @Clove71 , they offer a chance to earn really nice prizes by sharing your battle on social media.
https://steemit.com/spt/@splinterlands/splinterlands-discord-facebook-and-telegram-update-and-giveaway
That is all for Today folks i will see you tomorrow!