And other updates as well!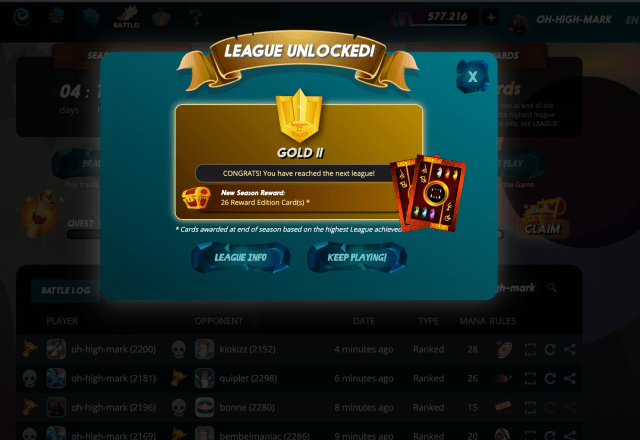 I made it and then opened my quest rewards, so I got seven cards. I'm working my way up!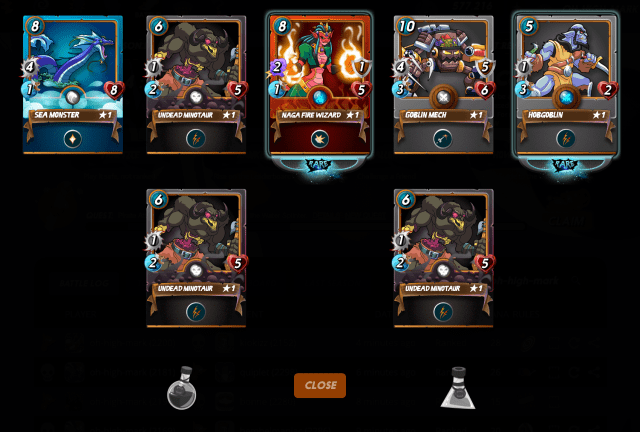 Unfortunately, I didn't really get anything good, but oh well. They can't all be winners.
---
I added a few more gold cards to my collection yesterday as well!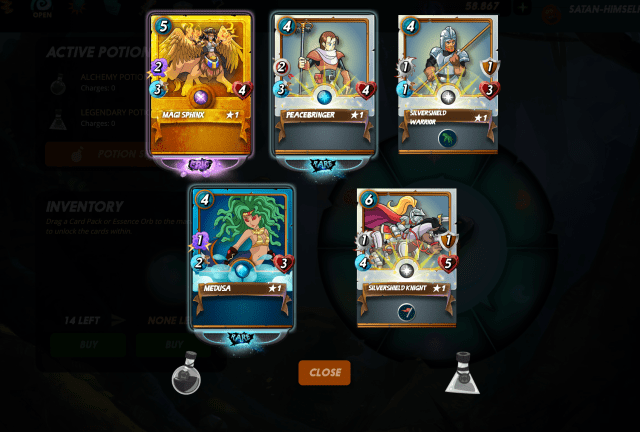 GF Magi Sphinx is valued about $22.50! Not bad!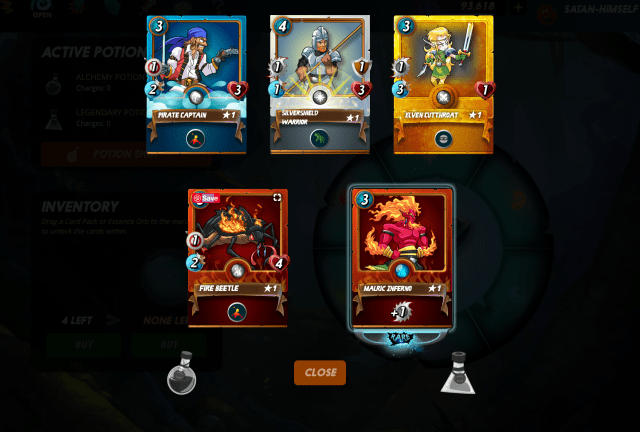 GF Elven Cutthroat is valued at about $6.25. Not as good, but also not bad.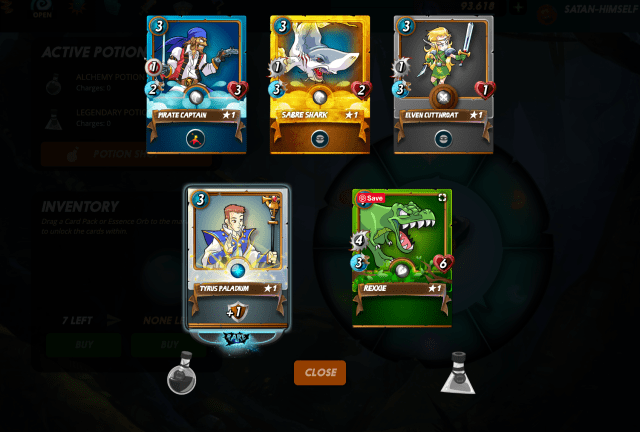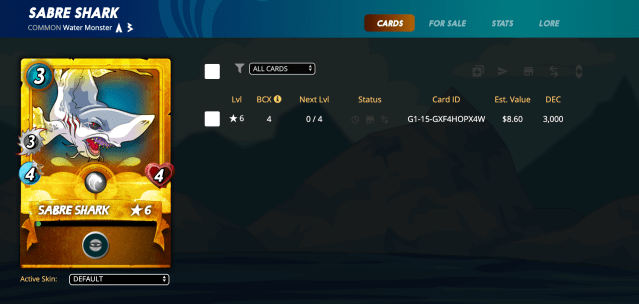 Sabre Shark is at level 6 now!


Earn crypto passively every day by watching videos or completing surveys! Click here to sign up and start earning.





Posted using SteemPress.