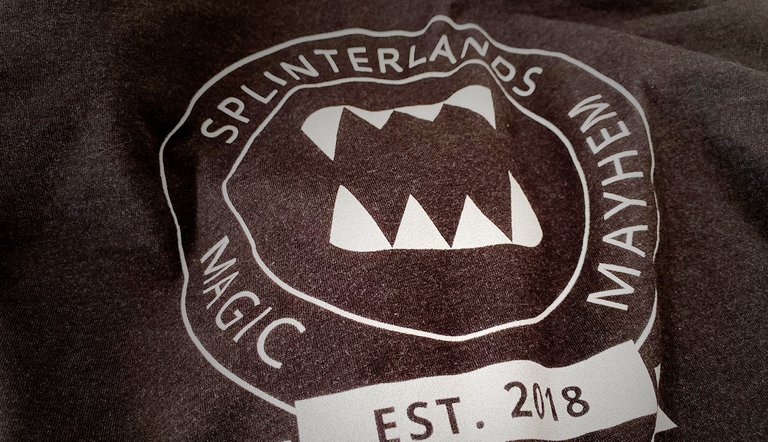 I was excited to get my first official delivery from the Steemstyle store.
Sure, I had been wearing prototype apparel for months now. But once the online store was ready to go live, I knew it was important to test out the entire process from item selection, shopping cart, payment, fulfillment, and delivery. I wanted to experience the whole deal from a customer perspective.
I was happy to see that the email notifications were all working properly. Communication was maintained every step of the way. Because we're starting off as a print-on-demand service, getting the product does take a couple of weeks. Perhaps someday we'll be able to maintain an inventory of high demand products to reduce the turnaround time, but for the time being the wait time isn't insane. It's just not Amazon fast.
When the wife plopped a package from Steemstyle on my desk, I was like "Oooooooooo..."

Of course I had to take pictures of this momentous occasion!
I knew I had to order a Splinterlands shirt. I mean, that's a given! It only made sense that the first official purchase was to celebrate and represent a game that has done so much for me, my family, and the entire Steem community.
Plus it's friggin' kewl.
A minimalistic design, showcasing the bared monster teeth. It's like telling the world "I'm chill, but if you wanna throw down in the arena...Come at me, bro!"
Splinterlands players unite. It's time to represent!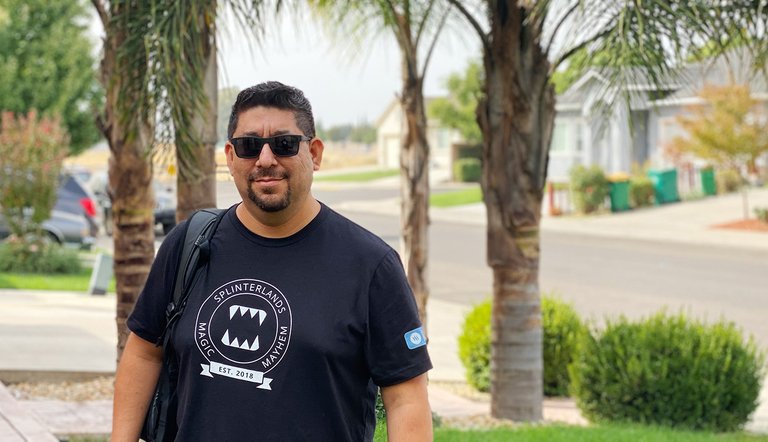 Check out this shirt and others on the Steemstyle shop at:
https://steemstyle.io/
Already ordered stuff from Steemstyle? If you make an "unboxing" post/video like this one, simply use the "steemstyle" tag for your chance to win a STYLE token!
When the official STYLE token announcement post is made, you'll already have STYLE to use in the store!