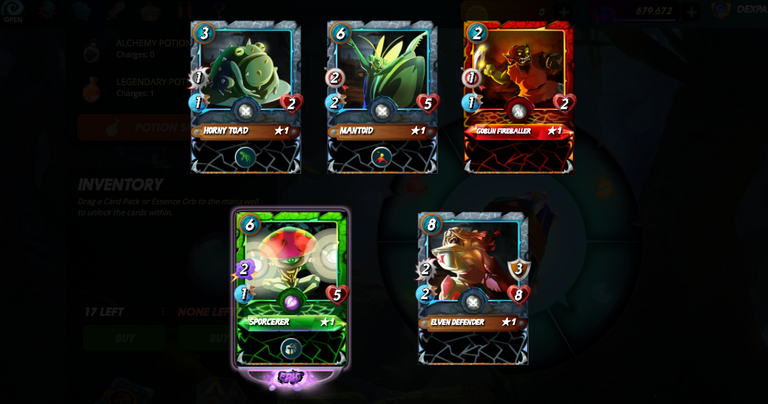 ---
Hey Buddies!
---
I've been stocking up on Untamed packages these days, you can see one in the picture. I have to admit I'm pretty happy with that, one in five epics isn't bad at all!
The Sporcerer has a value of about 0.83 cents currently on the market, but what inspires me most about this card is that it's magical and its "rust" ability is very useful as it reduces the shield of all enemy monsters.
Its story is quite interesting:
Once, on the other side of the world, a great Empire thrived known as Khmer. After generations of great losses from a horrific and indescribable enemy, the Khmer were forced to abandon their home and relinquish their Empire. The small numbers that remain of the Khmer have traveled the Outer Ocean on tecnologically advanced ships, the first in the Splinterlands to make use of combustion engines. The magic of the Khmer is also powered by fire, which explains why they have chosen the Burning Lands to make their new home. They are ruled by Princess Sipha; not only is she the only among her seven sisters that survived the wars, but she is the fiercest Khmer warrior. She has very little to prove, but she will do whatever it takes to ensure the survival of her Khmer people.
The other cards are ok, even if they are not the best, especially the Goblin and the Elven that are without skills, I had both them and Horny Toad and Mantoid, it means that they will be useful to me to further power up the ones I already had!
---
Thanks for reading, a big hug and see you soon!
---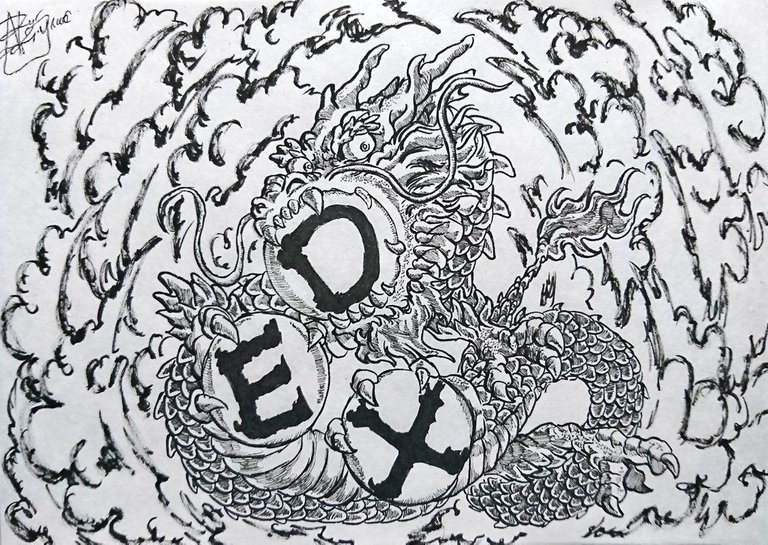 Logo by @ryo-6414


6016