Yo, what's up guys?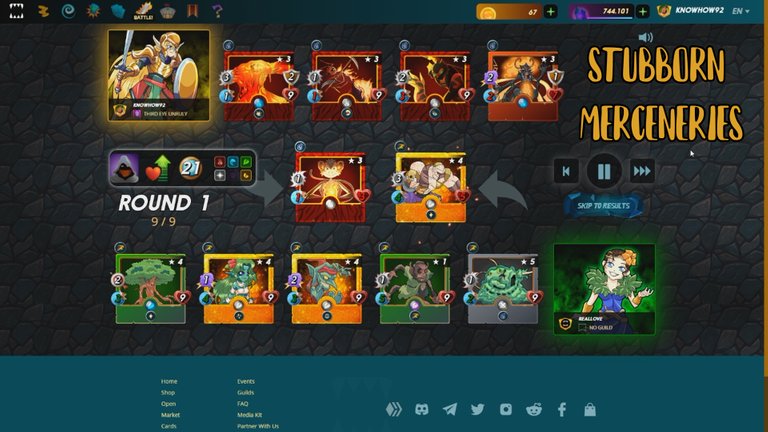 I am currently sitting on Gold 3 Division and I have accumulated more than 3400 points so the matches you are gonna see are really good!
Today's quest was the "Stubborn Merceneries" so I had to win 3 Ranked battles without using Neutral monsters so I can claim my Daily Rewards and that's exactly what I did!
I won 3/4 games I played but my rewards were dissapointing :(. Well, I won't complain since #Splinterlands is giving away rewards daily to players and getting Splinterlands rewards means you are earning money ;) Best game EVER. Period!!!
Enjoy my battles