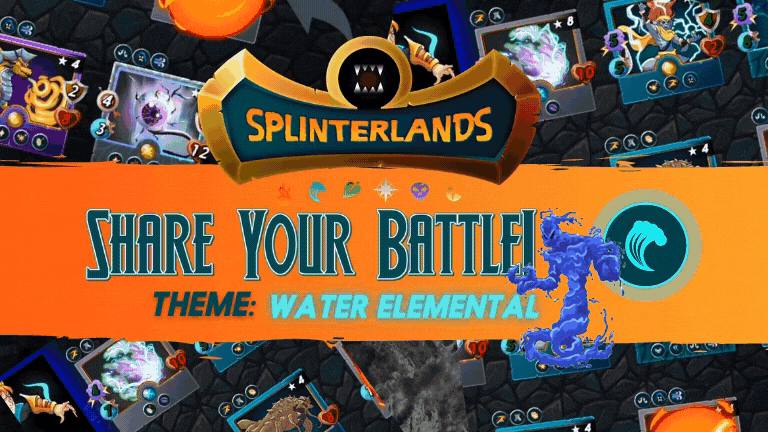 I like Water Elemental but out of all the splinter monsters my favorite is Wind Elemental. Main reason is that Wind Elemental had dodge ability but also a high range attack out of all the elemental monsters.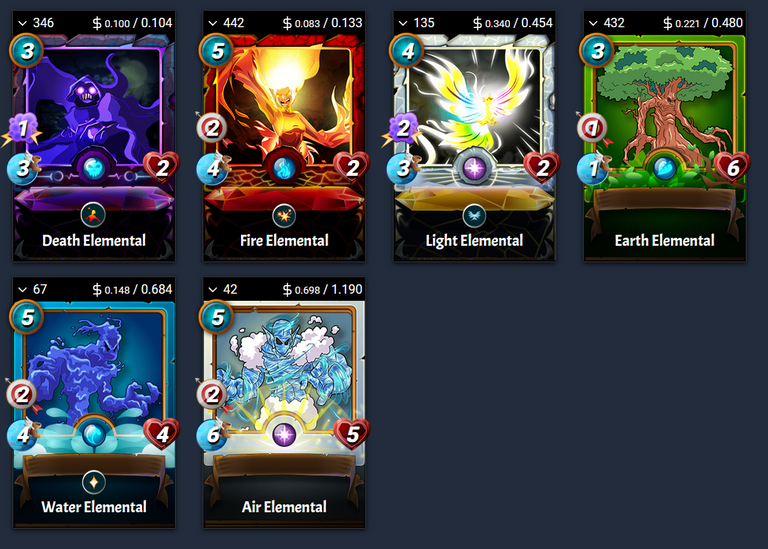 Battle Using Water Elemental
The battle to follow is a matchup that I won. A max water splinter summoner with some decent level monsters versus death summoner. You will be able to see first hand how this plays out.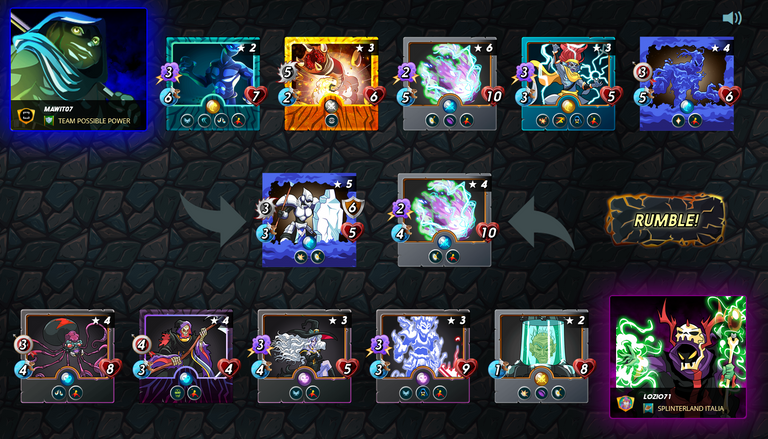 The match up has a maximum 48 mana and have rule sets Target Practice and Stampede. I went with water splinter for the sake only two splinters were allowed in this battle, either water of death. I could have went with death but my max water summoner was better. With that I had a formation with a mix of magic, melee, and range monsters.
Round 1
After the first round there was no monsters loss. Pretty decent battle moving forward.
Round 2
By the end of the round my opponent's LA was knocked out but some of my monsters where alive by a thread such as Phantom of Abyss and Ruler of the Sea.
Round 3
My opponent knock out multiple monsters while I did the same. Our tankers remain alive but multiple monsters in the back end of the formations get taken down.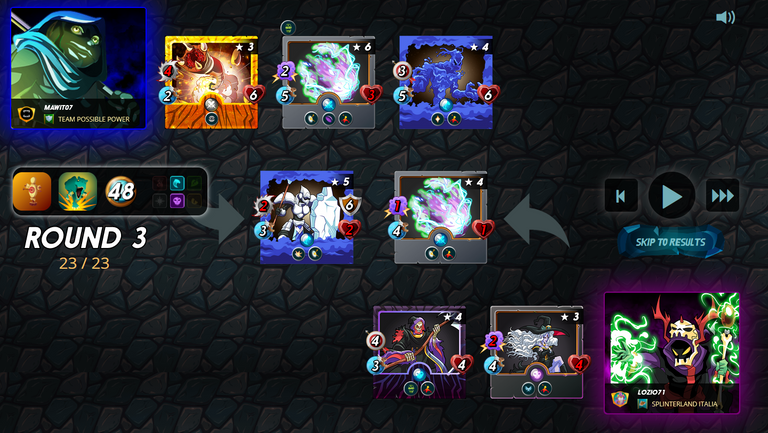 Round 4
By the end of this round I am out victorious.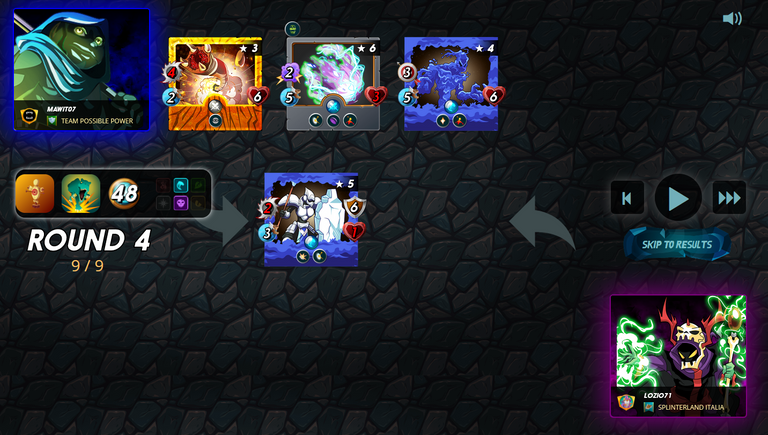 I end up having the better tanker in Frozen Solider since it was still alive but I have to say my Water Elemental still fully intact in stats was pretty useful throughout the battle.
Conclusions
In the battle it was mostly my Frozen Solider defending well while my Worm, Prismatic Energy, and Water Elemental to do the massive attacks. The use of Water Elemental is helpful in my formation but the real hero is my Frozen Solider. There was pretty much a balance in use of monsters on both sides since we both had medium level monsters and similar rarities.
If you are interesting in watching the battle here is a link.
Until next time thanks for reading!!!
I have plenty of other cards for rent! Just go on peakmonsters and check out the market place and if you are curious what I offer here is a link:
If You have yet to take part in playing this great game called Splinterlands please click on my referral link. It is free but in order to earn real assets such as cards and token you would have to invest in a starter deck or purchase game cards. Join the discord to learn more. Good luck!

THANKS FOR READING! CONTINUE TO PLAY SPLINTERLANDS!