Now that I have two lucky Golden Baby Unicorns I think my luck has doubled also.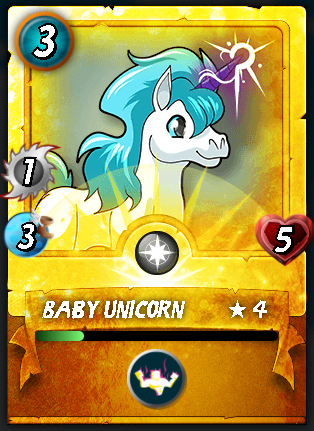 I just finished my Splinterlands daily quest and received my reward. And a fantastic reward it was!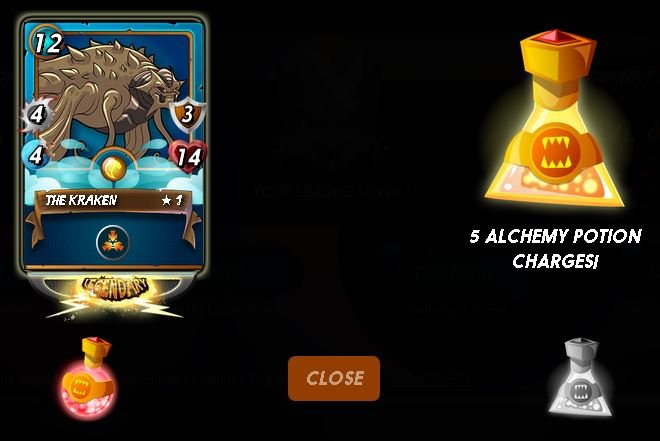 I'm hearing some people grumbling about the new treasure chests given out for completing daily quests. These chests contain a combination of cards, potions and Dark Energy Crystals. Which is slightly different than just receiving a bunch of cards.
I normally wouldn't purchase Alchemy or Legendary potions. But since they are giving them away in the chests I'm happy to have them. My pair of lucky Golden Baby Unicorns wasted no time in showing me what they could do with a Legendary potion. I can't wait to see what they conjure up for my rewards tomorrow now that they have both Legendary and Alchemy potions to work with.
In my opinion, Splinterlands rewards just keep getting better and better!