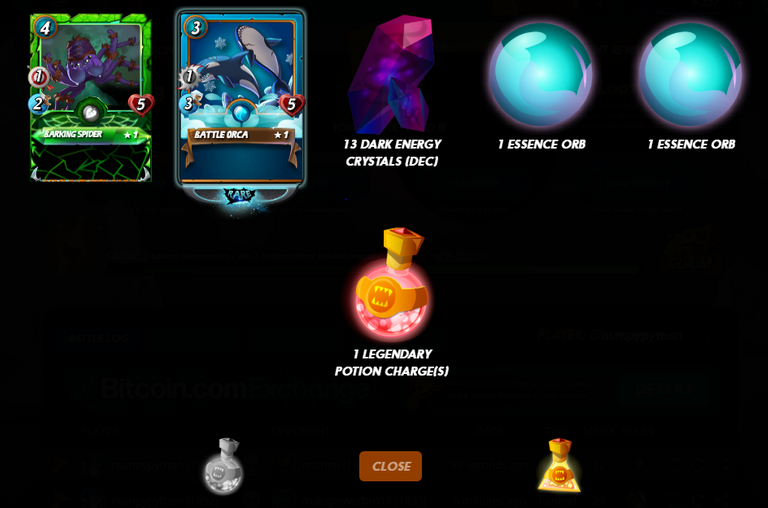 Where does this post go - to Steemit or Hive? Haven't been following the latest on the situation but it looks like Tipu pays out in Hive instead of Steem? Anyway, there isn't anything to bet on either so it's mainly just work, work and settling admin stuff these days.
On a positive note, got two essence orbs in my rewards for Splinterlands yesterday. The odds of that happening are 0.01*0.01 = 0.0001 so at least there's some luck after all that market turmoil.
I hope the corona virus situation gets sorted out soon. It looks like things are getting back to normal in China but the rest of the world is having major problems now.