When Rada Quest TCG meets BATTLE and DEC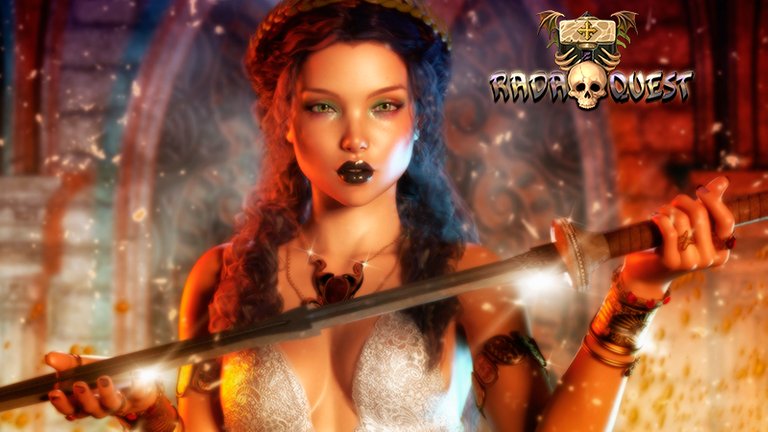 Rada Quest has already arrived in the Steemit community! And we have come up with the intention of strengthening the blockchain gaming community. Increasingly we are the game projects in Steem but we must not forget the king of games, the game that opened the way for us and showed us some of the many possibilities of the blockchain;
Splinterlands
.
As a video game developer I have great respect for the work of Splinterlands. Without them, Steemit wouldn't be the same. And I think he deserves recognition for it. As I mentioned, Rada Quest's intention is to create a community of our own within the great online gaming community we have here that never stops growing. We want to grow by strengthening each other by offering the best of each of us.
That's why rada Quest has opted for BATTLE and DEC tokens as in-game purchase coins.
The more useful applications we can give a token, the greater its value.
Although the Rada Quest game is currently in development, there is a playable part in La Taberna; a bejeweled-style mini-game that requires the purchase of credits to play. Those credits can be purchased with BATTLE or DEC, as you can see in this mini-game guide.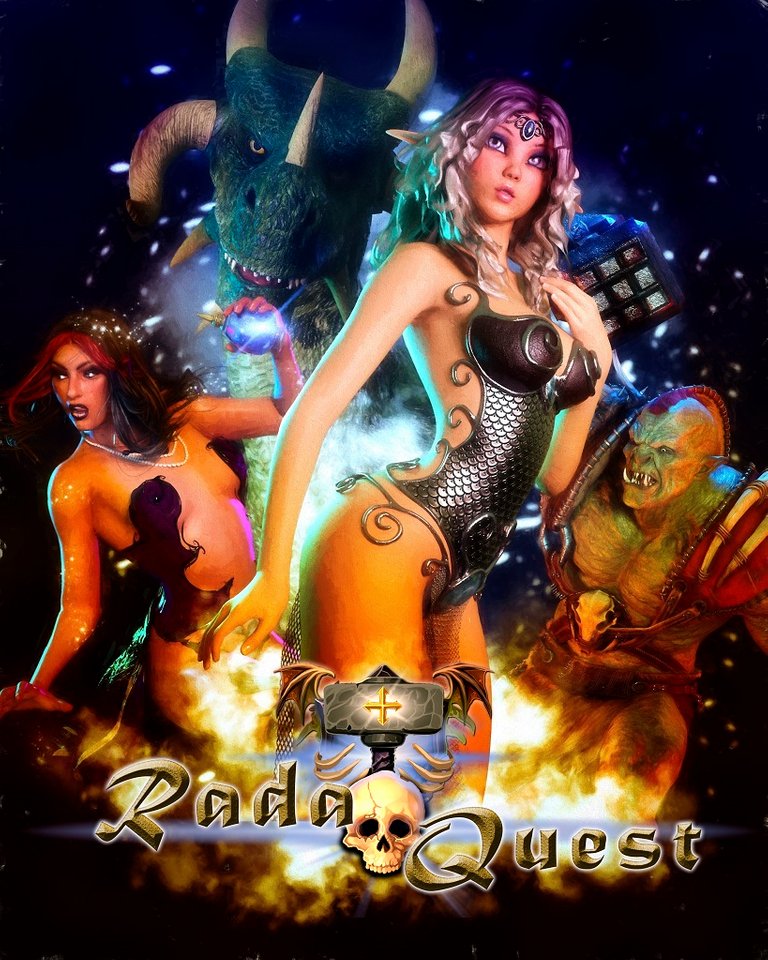 Illustration created by @marcosdk for Rada Quest TCG
Rada Quest is a trading card game, but also a strategy game and building; a game in which you have to develop a skill tree to achieve the most powerful deck of cards on the battlefield. The development of the game will be in continuous events that will evolve and that will bring renewed cards on each occasion, with new opportunities for all kinds of players.
With the DECs you earn playing in Splinterlands you can come and spend some time in La Taberna and take advantage to earn some magic potions that will help you boost your deck. You will also be eligible for the prize pot of each tournament; a jackpot that accumulates much of the BATTLE and DEC received in purchases and that will be dealt the top 3 tournament players.

And you can enjoy the art of cards. From the outset, quality and creativity in the illustrations has been an indispensable premise for the development of the game. Currently we can enjoy with the art of artists such as @yanes97, @xerllig or @axeman, in addition to the illustrations that myself am creating for the game. I hope they're all to your liking.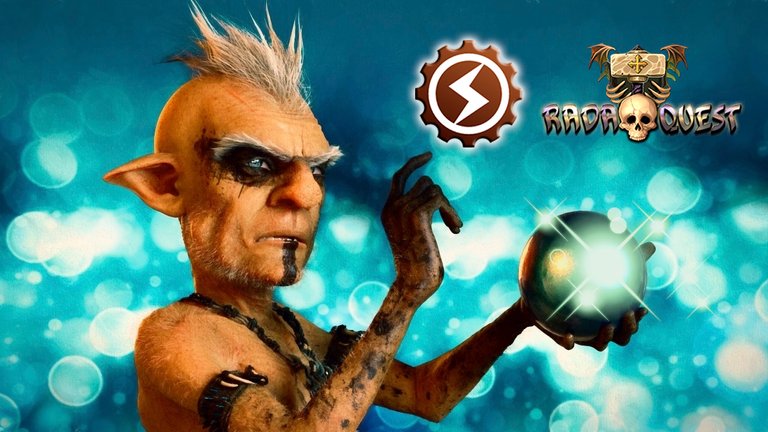 And if you didn't already know the project, let me explain another one of our proposals; You can be an investor in the game. With the purchase of Taruk tokens you will be able to participate in the profit sharing of the game. Although we have only just started, more than 40,000 Steems have already been distributed to shareholders to date. You can buy the tokens on the Steem Engine market or through the official website of the game. In addition, if you buy Taruk packs on the official website, you can choose as a gift one of the many games that we offer there. Check them out!
Thank you so much for your attention and enjoy the battle!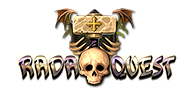 Invest in Rada Quest buying TARUK token
See info: http://gt.3dkrender.com/investinrada


This illustration was created with Daz Studio and Photoshop. You can learn to create your own fantasy illustrations follow my introductory course of Daz Studio in Udemy (in Spanish). You can follow this link (with discount code included) https://www.udemy.com/iniciaciondazstudio/?couponCode=DAZHISPANO




Thanks to our Founder Members (+1000 TARUK in stake):
@ecoinstats @ecoinstant @axeman @mulletwang @wiriwiri @xerllig @arkmy @quintaesencia @dkid14 @dera123 @battlegames @raymondspeaks @mfblack @aniestudio @jlufer @steemvault @bert0 @orejero @ecoinstar @cakemonster
And also thanks to all our lovely sponsors:
@ceptocide555 @repu-tacion @serlanvet @josevas217 @eddiespino @thebluewin @trenz @taintedblood @steemitasclub @lcrestrepo @llobu @mickvir @brasan @tsnaks @avellana @takeru255 @philippekiene @dosdudes @pablo1601 @vikvitnik @marybellrg @syyed @yanes94 @photo-token @assus @pequef @vgalue @sacra97 @literalypotato @iampolite @edithbdraw
@vxc @hhayweaver @northmountain @vault.tokens @meteoro @radiosteemit @thegoliath @charjaim @simplymike @luisveco88 @roger.remix @amart29 @drakernoise @rentmoney @club12 @helengutier2 @zoniacb @zhanavic69 @jjqf @lanzjoseg @conectionbot @viniciotricolor @reyvaj @votebetting @belkisa758 @aamirijaz @qam2112 @lenonmc21 @adeljose @suanky @elgranpoeta @rengus @karmadorje @franz54 @marisenpai @rachaeldwatson @antoniarhuiz @moeenali @equipodelta @sleepingcowboy @jadnven @steemitcuration @mobi72 @yurilaya @rozioo @neoxian @jodipamungkas @javiermurillo @fernanvalentina
@monsterstamer @freddbrito @vimukthi @victor-alexander @yameen @ifeoluwa88 @criptomonedastv @ferrate


Written by @marcosdk
All the pics by @marcosdk
---
---