Hello Everyone.
Today I'm going to share a soecial art with you. By posting this I'm perticipating an art contest which arranges by @splinterlands. This is my first artwork of SPLINTERLANDS and this is the first time I'm joining any contest on hive.
Today,I made a drawing of a monster of SPLINTERLANDS named Furious Chicken.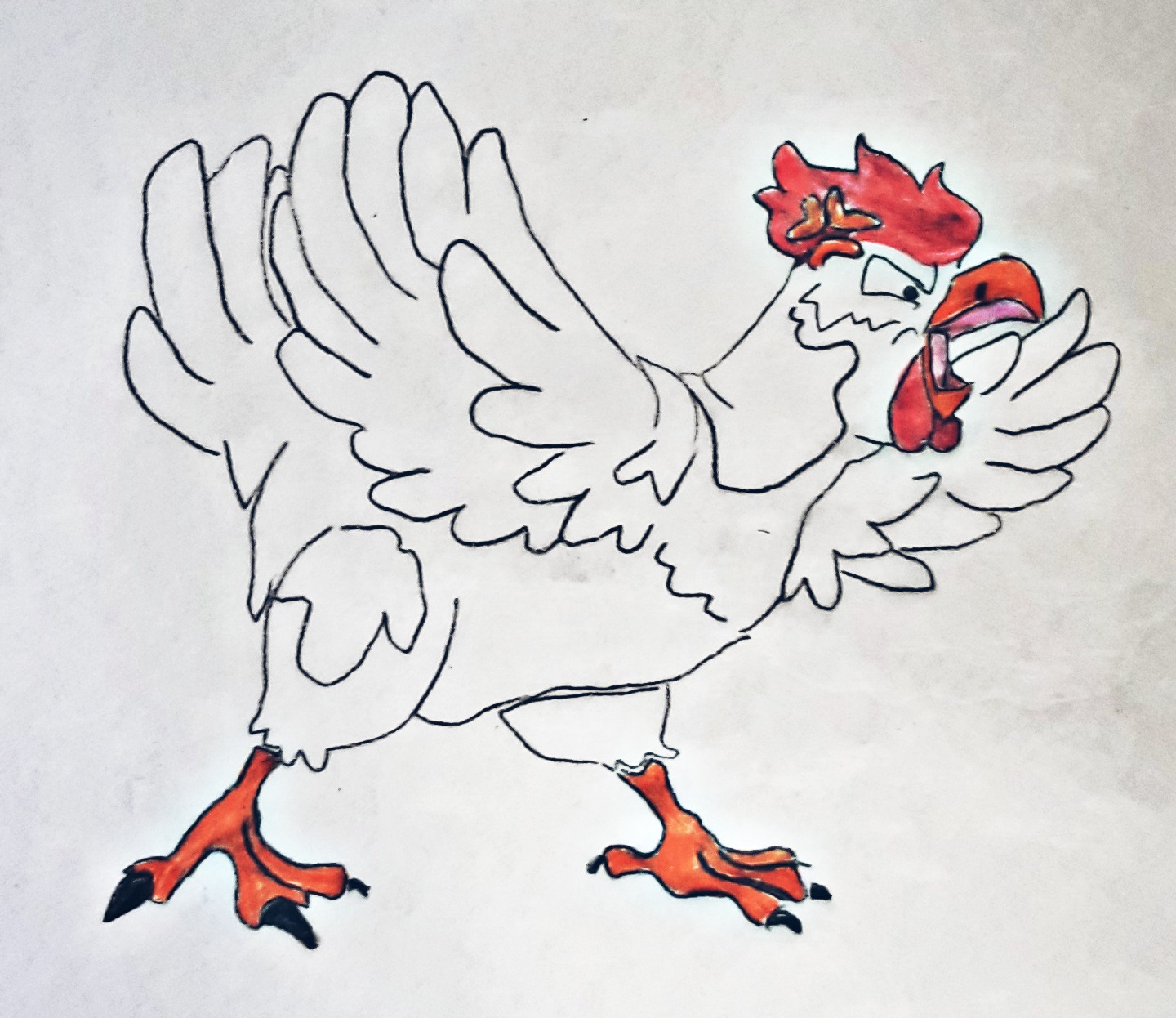 And I'm also sharing this hive post on my social media accounts and by doing that I'm also joining another amazing contest of SPLINTERLANDS named The Social Media Challange. Now, lets discuss about my artwork.
I use art paper. And make a chicken shape between art papers.Draw the next chicken, and did not use any pencils and rubber. Draw with colour pencil. I've draw it step by step. I draw the legs first , then the body. I'm goving the spets of my drawing bellow so that you can observe it completely in full details.
First Step.
I've used a black colour color-pencil to draw the shape of this chicken.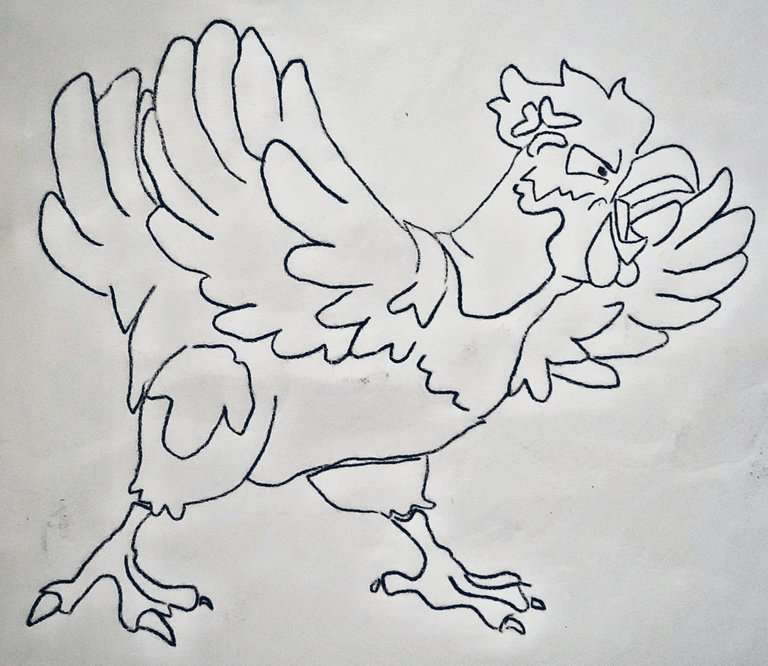 Second Step.
Then I've colored the legs and the head. I'd love to make some more steps but this is how the real card looks like. So, after building the shape there wasn't much of work to do.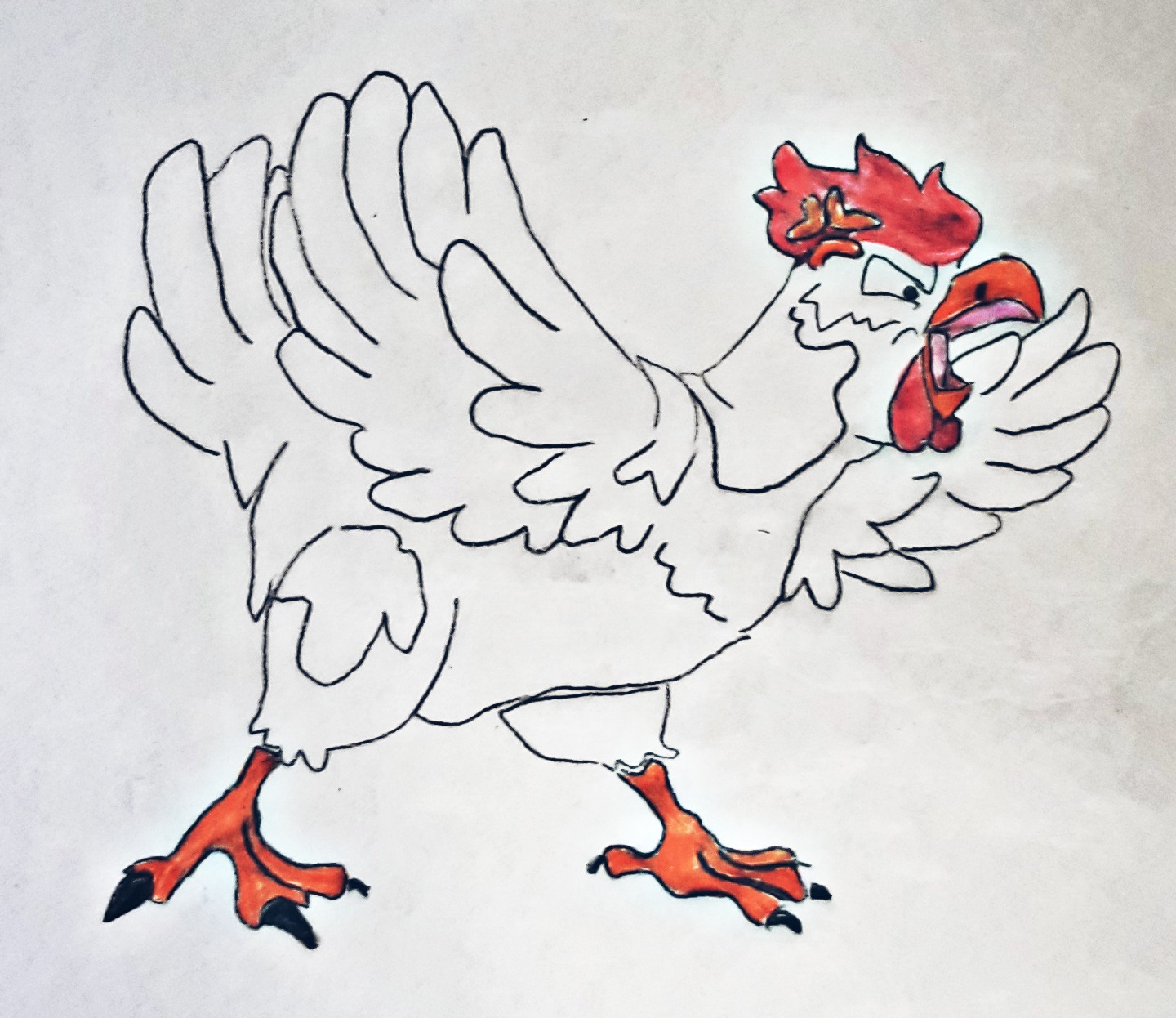 That was my first time that I draw something by copying from the ororiginal image. I've already starting drawing some other monsters from splinterlands. I'll be back soon among you with my new artwork.
Thank You.