I'm not exactly an arts person, but Splinterlands launched the new Untamed series last weekend, and the drawings on the new cards seem pretty awesome to me!
And yesterday, found a very nice contest from @simplymike, where you have to pick your top 3 favourites cards, regarding the art and not the game stats; you can check out the original post here! I decided to join in on the fun so, here goes my picks! Starting from 3 to 1, to leave the best for last.
---
Third place:
The new summoner from the earth splinter, Wizard of Westwood, looks great. I really like the intellectual/ professor look; and if you open the lore part and see the full image, he looks kind of badass too!
---
Second place:
My second pick goes to the fire splinter: the Fire Elemental looks nasty (in a a good dangerous way!), with flames pouring from everywhere, together with the angry face!
---
First Place:
The Horny Toad!
This one steals the show for me! The sleepy look and funny face were a great idea! But there's another reason for me to like this card in particular: the name!! You see, I'm from Portugal. And portuguese language has a ton of double meaning words... being one of the meanings... "naughty". And when I read this card's name and saw the art, the first thing that came to my mind was...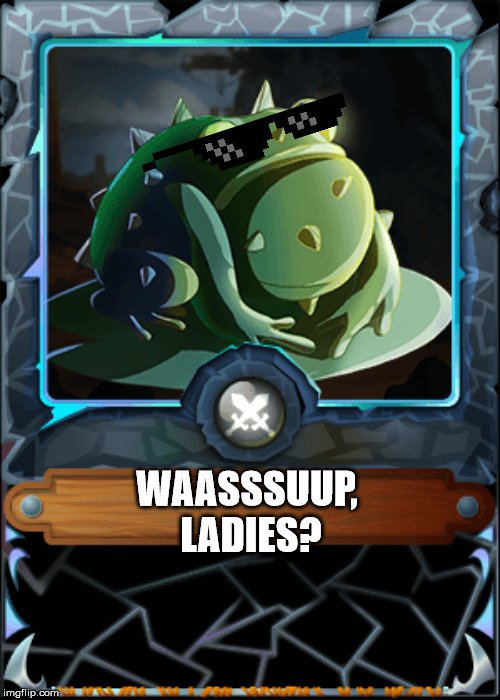 Is it just my portuguese mind? 😂 😂 😂 Either way... it's my favourite! And on a more serious tone, the authors of the cards art do deserve a praise: overall, the cards are just beautiful!!
PS. Since it's part of the rules to tag two or more monster addicts... @myfreebtc, @aleister, @pataty69,@warnas, have a look at the contest!

Still haven't joined Steemmonsters? In what planet do you live in? Click the banner below and join the fun! (It has my referral link; you can go directly to the website if you don't want to use it; either way... join in! 😎 )

---
@steemitportugal, a supporter of the portuguese community, is now also a witness! If you would like to give your support to this project, please click on the banner below to cast your vote: