8K on the day before Independence Day!
I remember this day 3 years ago very well. Steemit had only been around a few months. There weren't that many people here, but we were all earning a lot of money on our #introduceyourself posts and often some of our other posts and comments.
But there was no way to get the money out. The Steem was locked into our account and we couldn't move it to Bittrex or Poloniex or any exchange to sell it. But three years ago on the 4th of July we were told that we could do whatever we wanted to with our Steem. We were nervous the night before the 4th of July, wondering if this money we earned was real or just some internet points. But on the 4th we actually were able to do what we wanted with our Steem and everything became real. We realized we could purchase things or pay our rent or buy Bitcoin with our Steem!
It was exciting times but it's still exciting around here. Everyday I'm playing @steemmonsters and making a little money by selling some dark energy crystals.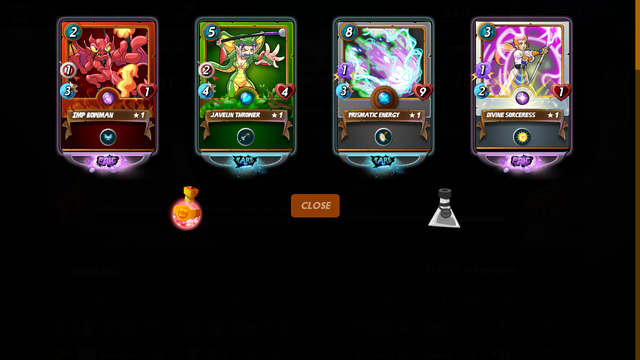 You get less Reward cards when you complete your daily quest at the beginning of a season because your rank drops by half. But I'm happy with these few cards that I did get!
I'm also playing #prospectors now on the #EOS blockchain and making a little money there every day as well. It's fun to play games and earn money!
I hope you all had a great day and I hope you all have a great Independence Day tomorrow! Even if you don't have that holiday in your country tomorrow, I hope you have a great day! ❤👍❤


8131