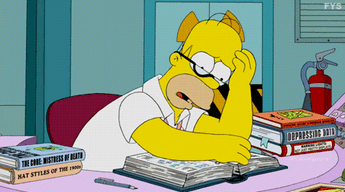 A YourTop3 Entry!
---
What is YourTop3?
@yourtop3 is a monthly contest that has gained in popularity. Each month a new topic is put forward and participants are asked to pick their top 3 of said topic. For example this months (January 2020) participants of #yourtop3 contest are asked to pick three of their favorite authors.
---
How To Enter The Top 3 Contest


1 - Create a blog post with your top 3 nominations along with your reasoning behind them. Entry posts must have:
(A) Minimum of 250 words total and
(B) The #yourtop3 tag MUST be one of the first five tags used
2 - Put a link to your blog post in the official YourTop3 Contest Post.
3 - Set your post payout to 50/50. You keep the SP and then transfer the STEEM and/or SBD (whichever is paid out at the time) to @yourtop3 with a link to your blog post entry in the transfer memo. This is the minimum entry fee but you can add as much as you like to it! The more you add, the more you can win. There is no maximum entry fee.
For more information about the #yourtop3 challenge such as how prizes are divided click anywhere here on this highlighted area.
---

Authors
Dr. Seuss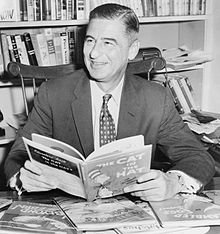 No your eyes do not mistake you, my first pick of favorite Authors is Dr.Seuss. With such classics as One Fish, Two Fish, Red Fish, Blue Fish and The Cat In The Hat there was no way I could not include the Doctor in my list of favorite Authors.
His books have spawned many hit T.V. shows and movies such as The Grinch, Horton Hears A Who, The Lorax and many many others. I personally credit Dr.Seuss for getting me to eat Grean Eggs And Ham .... without his wisdom I may never of tried such a delicious treat. Yes I will eat them on a bus and on a train .... I will ....... I will eat them all day!
My Second Pick
R. L. Stine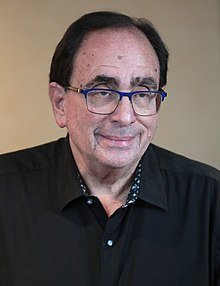 Who hasn't read an R.L Stine book or at the very least watched an episode or two of the Goosebumbs series. Some of those books and T.V. shows that spawned from the books realy sticks with a person. I for one to this day put on a Halloween mask with care as I know from reading the R.L. Stine book The Haunted Mask that I might just be putting on one that is possessed.
It doesn't stop with possessed masks as everyone favorite dummy slappy is always ready to seak out his revenge.
My Third Pick
George R. R. Martin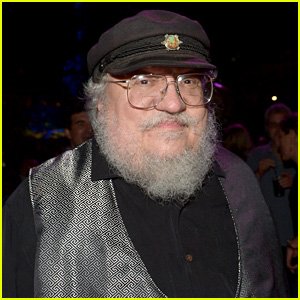 I think most will be farmilar with the author George R. R. Martin as his books are responsible for one of the most popular TV shows of all time known as Game Of Thrones.
Admititally I didn't read the books but I am a big fan of the T.V. series. I do wish they had a stronger last two seasons as the show really went to shit coming on the end. Many (including myself) think this was due to the T.V. producers running out of material to create the show as George R. R. Martin hadn't finished the series of books at the time of the ending of the show. In fact fans are still waiting for George R. R. Martin to write the last book in hopes it has a much better ending then the T.V. series did.
Reminder: Free Splinterlands Starter Set
I (@rentmoney) am the current active and defending TOP3 Champion and all you need to do to win a free Splinterlands starter set is dethrone me and rank first in this months TOP3 contest. For full details on the rules to winning the free Starter Set click anywhere on this highlighted area.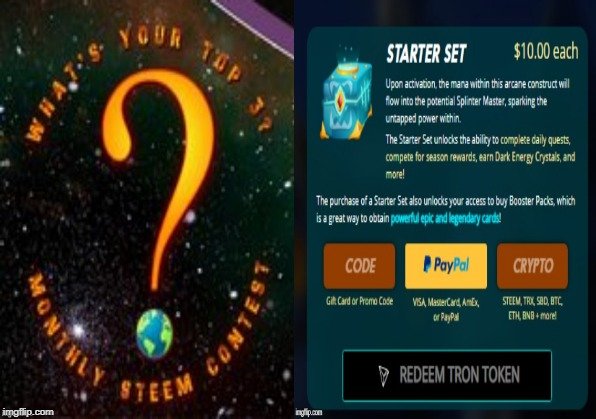 ---
Splinterlands (also known as Steemmonsters) is a digital card game created by @aggroed and @yabapmatt. Early game release has launched and prizes are already up for grabs. You can start investing in or playing Splinterlands by clicking here.
---