Splinterlands: Runi for Rent
Well, two actually! Make me an offer in the comments.....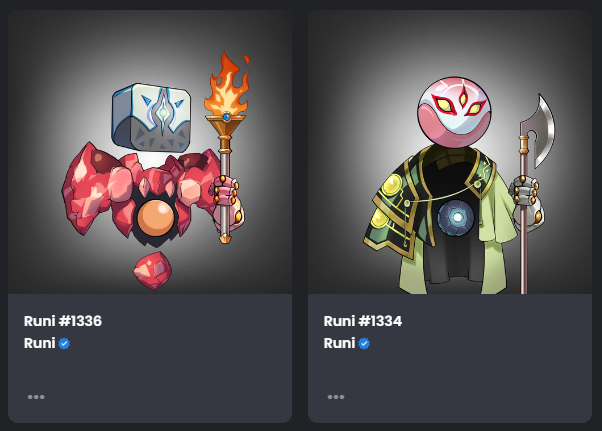 I'm in the fortunate position of owning 3 Runi and would like to start making all of them work for me. One I'm using myself but the other two need temporary, reasonably long-term homes.
In my eagerness to give Runi a go I assigned all three to abh12345, not realizing that at present (and perhaps for a while) Runi can't be rented in the same way the other cards can.
And so I've just unassigned two (its about $2 in fees to assign and unassign) and they are ready to go.
I'm not sure what a fair price is for the card in DEC/day, but was thinking around 250-400 DEC, plus a 4k DEC assigning and un-assigning fee. 200-400 DEC is a finger in the air guess based on what other legendary cards are being rented for at present.
It would also make things easier (and better value for us all) if the rent was longer term, say at least a month, preferably more?
---
A recent battle with Runi playing a key role:
https://splinterlands.com?p=battle&id=sl_c63ea363641352710b7124928a05921e&ref=abh12345
I thought I was done for but Rebirth and a heal did the job nicely.
The card is likely to play well in Reverse Speed, and perhaps Equalizer and Melee only battles.
---
So, would anyone like to rent one?
Ideally:
A month minimum
4k DEC for the assignment (about $3, the cost of this will be more like $4)
Pay in DEC weekly, upfront
They will go to the two highest bids made in the comments or via Discord in the next day or so.
Cheers
Ash
Discord: abh12345#9343
---
---