MY FIRST SPLINTERLANDS RANKED BATTLES - [FROM ZERO TO 700+ RATING] IN A DAY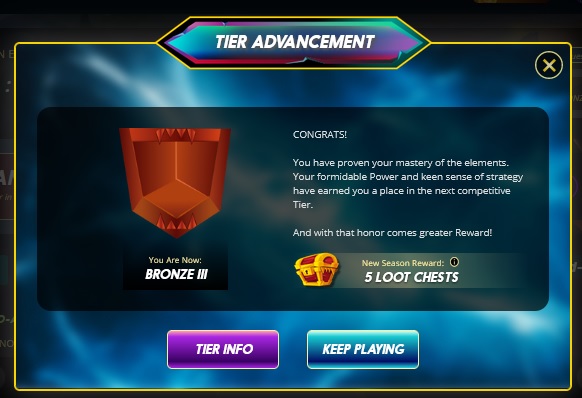 It took me a while to dip my feet in the real battle waters cause I was felt I needed to learn a lot in the practice arena and I believe it kinda paid off as I quickly rose through the ratings.
Although I'm still perfecting my strategies, I realized that the Earth-Themed cards was more suited for me at this stage, so I decided to rent the earth summoner and also a couple of monster cards to come to my aid and they were not really expensive.

Although, I had to waste a couple of DEC on some cards that didn't really suit my style at all. I guess it's part of the learning process... two cards out of this deck (Almo Cambio and Centauri Mage) didn't really work with my strategy.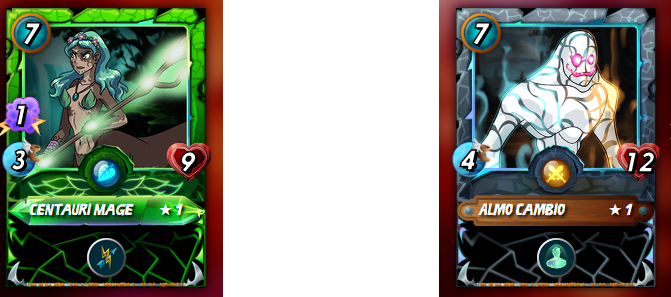 I was particularly hopeful on "Almo Cambio" cause I thought that he could act as a target dummy in the meelee position to soak up the attacks while my Earth summoner "Mylor Crowling" use thorns to deflect "thorn-attacks" on the opponent. But the circumstances of the game didn't really fall in my favor because of mana limits and random game rules. I had to fall back to a more stable game plan.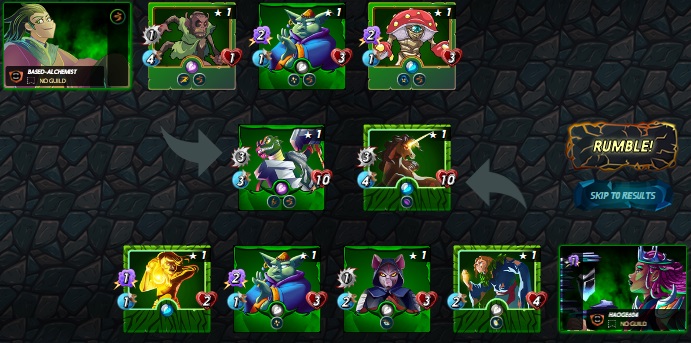 view the match here
I rented almost all the cards in the deck. My tank "Grund" was particularly useful as it has the ability to attack twice per round. 3 whooping melee damage! many of the opponents tried to use magic to overwhelm me but I quickly adapted another strategy of using cards with debuff cards to reduce their magic.
I'm still learning and the journey seems to be interesting... currently in bronze II league... see y'all next time 😀

---
---