My Journey on Splinterlands as a newbie and also how my first battle went
Greetings to all and sundry on this platform, I am very delighted and excited to write and share my opinion about the splinterlands game and my first interaction. I found out about this game when I was searching communities on this platform. I joined the community but wasn't having much knowledge about it so didn't want to interact yet.
---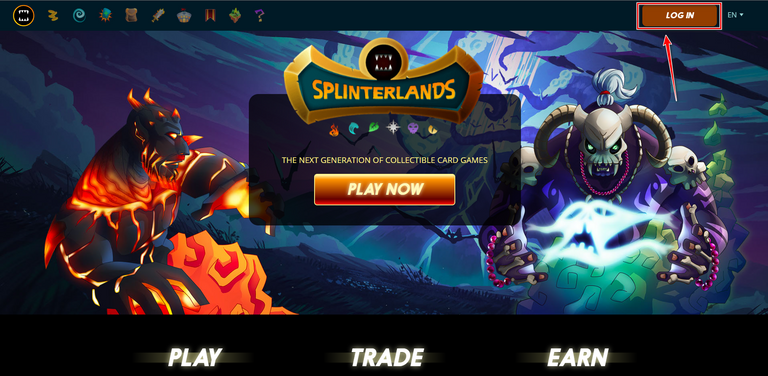 Splinterlands.com
---
Splinterlands is a card gaming that allows one to earn cryptocurrencies when playing it. It possesses a lot of different features that one can take as an advantage to earn on its platform. I started to develop an interest in this game when after I joined the city of neoxian platform on the discord channel.
I started to meet a lot of splinterlands players there so I decided to ask them more about the game and how I can become a good player in splinterlands. My interaction was with @burlaj who guided me on how to register and the amount to invest in the game if I want to be earning whilst playing the game.
Furthermore, I continued to ask more from other players including @sayee who also guided me a lot and even directed me to watch some youtube videos as a guide to beginners which I did exactly as said. I was really excited to get this help from them.
Moreover, I also contacted one of the players who is known to be Silvia on the discord channel, she guided me as well and even inform me to try and get my spellbook done so she can further assist with me the game.
I have also had contact with @pravesh0 who assisted me and gave me history about the game. He explained the difficulty of the game during the past years and today. I noted down all the guidelines that I received from them all.
Also, after watching all the videos from the splinterlands website that was recommended by @sayee, I made it a point to try and surf the website to implement what I have learned so far from the internet and from other players too. I did this practice without buying the spellbook yet which I would soon be buying.
---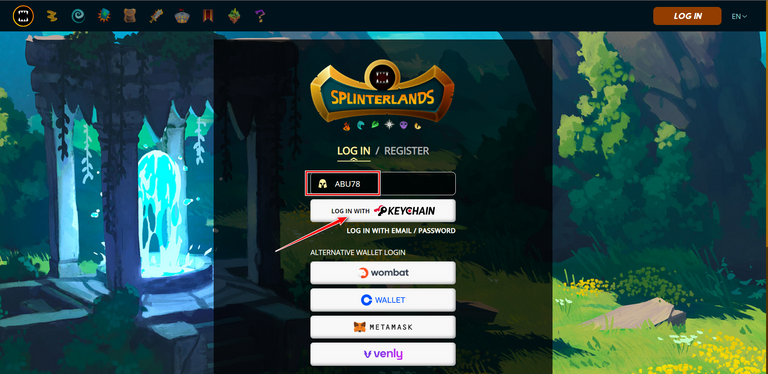 Splinterlands.com
---
After clicking on the login at the top right corner of the homepage interface as indicated in my first screenshot, I then entered my hive username @abu78 and then logged in using the hive keychain as shown above.
After logging in successfully, the screenshot below popped up and I closed that announcement.
---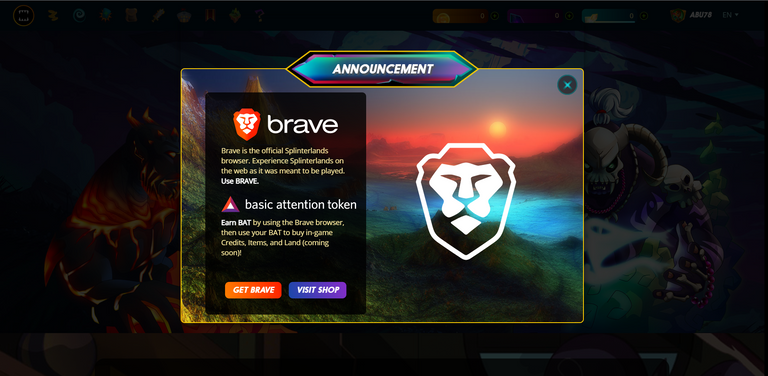 ---
I then clicked on play now and then selected Battle to start a new battle as a practice. As a newbie to the game, I did my best by following what I learned from the Youtube videos to see if it is applicable here.
---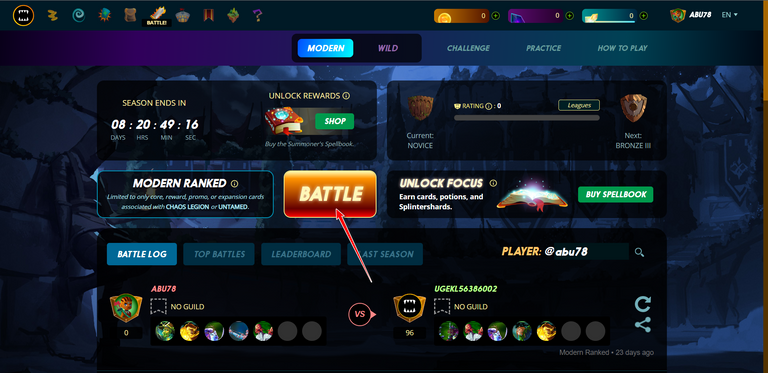 Splinterlands.com
---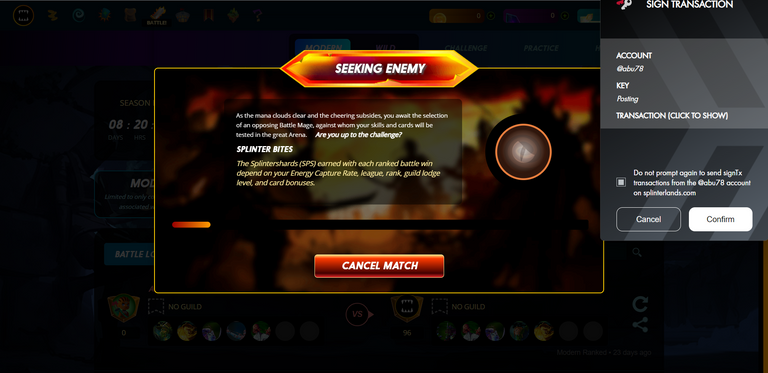 Splinterlands.com
---
Any time you click on a battle indicates that you are calling for a fight and an enemy has to be sought for you so you can fight each other. But before you have to confirm that battle within some stipulated time.
---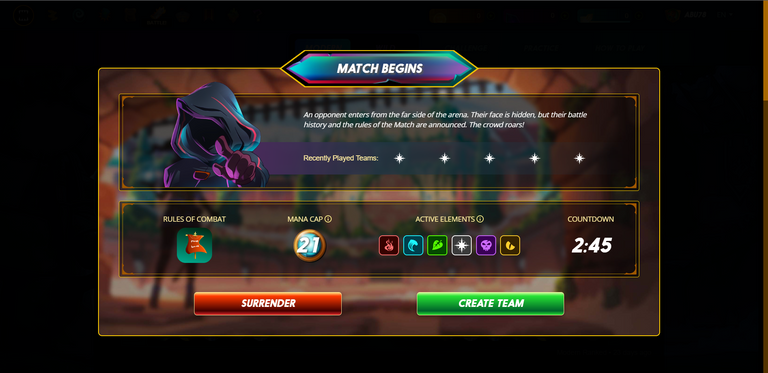 Splinterlands.com
---
The screenshot shown above shows the match information before the game starts, you can surrender at this stage and your opponent would be chosen as the winner, or continue to create your team.
---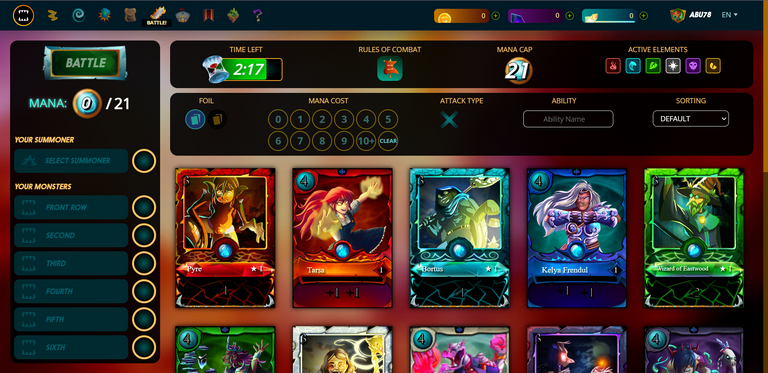 Splinterlands.com
---
After I clicked on the create your team, this page then appeared and I then selected my players first with the Monster (Keyla Frendul). This match was also a 21-mana where you have to make sure you select players that would cost exactly 21 mana or less.
---
I selected all my 6 players and was able to reach the 21 mana limit that was given. I made sure to get all set with me and then clicked on the battle. The first round started with anticipation to win the game.
---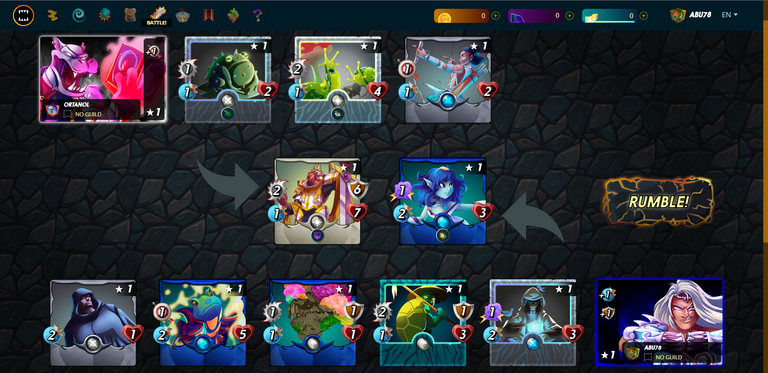 Splinterlands.com
---
The above are my players and also my opponent's players as well as we can see from the screenshot shown above.
---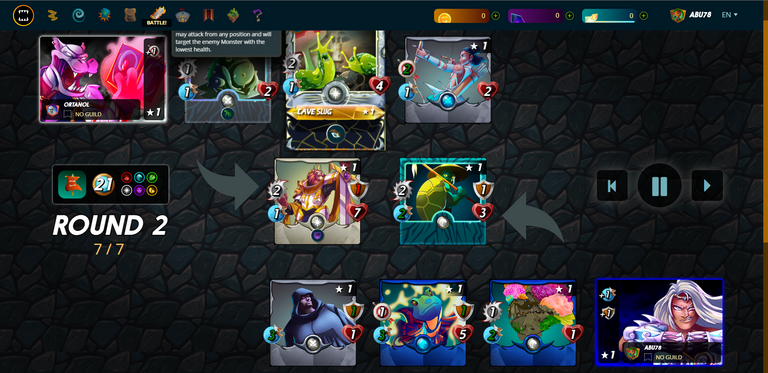 Splinterlands.com
---
As the battle started, my players were really doing well until I realized the monster of my opponent was really strong to defeat me easily so I lost hope of winning that battle. He really did me dirty and in a twinkle of an eye I was defeated.
---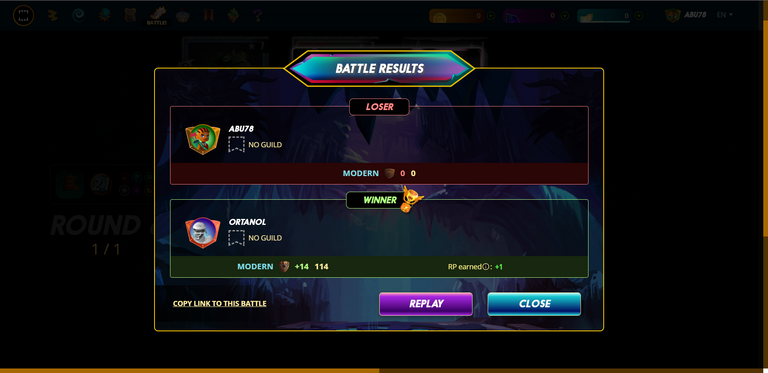 Splinterlands.com
---
After the battle ended the above screenshot was was displayed. It was a quick one indeed, I was thinking it takes a lot of time for a battle to complete until now. I really loved and enjoyed playing the game.
After going through all this and knowing a little about the game, I think I would now consider buying the spellbook now and can have access to more features of the game. I would like to express my profound gratitude to all that supported and guided me in this game in one way or the other. It is a pleasure playing the game for the first time. Thank you all for stopping by and reading my post.
---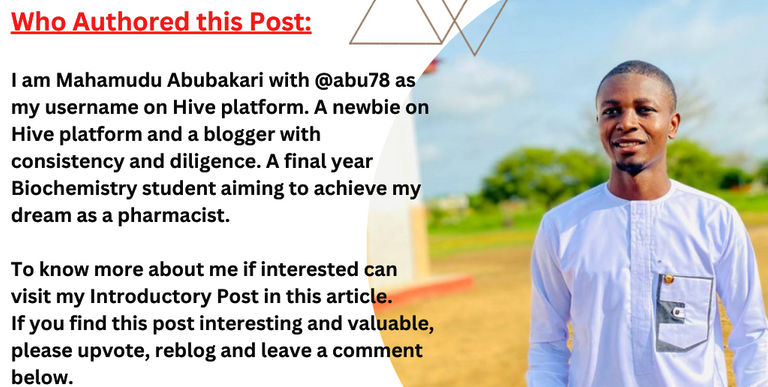 ---
---