Exciting Times Ahead – Reward Cards and Chaos League Pre-sale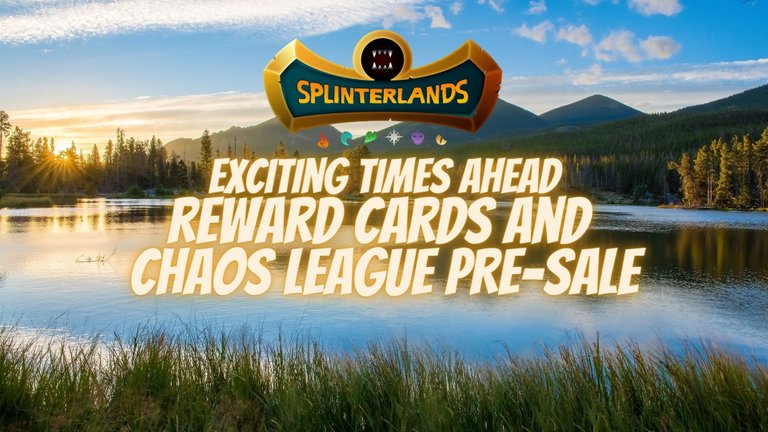 Yesterday took place the latest AMA from the Splinterlands team. It was really interesting to listen to it and we got some nice pieces of information for the coming weeks. Here some major points that I took from this session:
Reward cards
Probably you know that most reward cards are out of print at the moment and for quests and season rewards, we get more DEC and potions that we wish for. In the AMA, they finally gave an idea as to when the new reward cards will come out. It's a priority for the team and they should come out in 5 to 14 days from now.
The new reward cards might also have some new abilities!
Here an example of a new reward card presented in the AMA: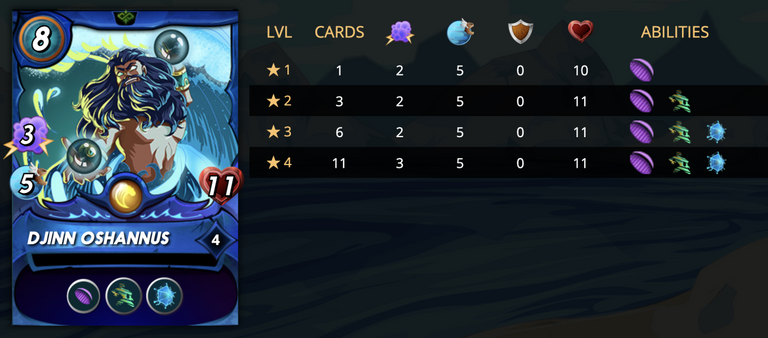 image source: Splinterlands Discord channel
Chaos Legion packs
There will be a white paper about the chaos legion packs. This whitepaper is in work and should come out soon.
There will be a chaos legion pre-sale. It will start in 4 to 6 weeks. During the pre-sale you will be able to purchase packs by paying money and vouchers. For each pack you will need one voucher.
How to get vouchers
I'm not totally sure whether I got this correctly. How I understood it, is that you will get these vouchers through staking SPS. The more SPS you have staked, the more vouchers, or part of vouchers you will get per day.
These vouchers can be traded! This means that you can sell and buy these vouchers on the market! It's a kind of airdrop for SPS stakers.
How many vouchers will we get?
This is not defined. There will be a certain amount of vouchers distributed every day on the basis of your part in the overall staking of SPS. Let's say you have staked 1% of all the SPS, then you will get 1% of the voucher pool of the day.
How much will the packs cost?
The chaos legion packs will probably cost 2$ plus 1 voucher per pack.
Will I be able to play with these cards immediately?
No. When you buy CL packs, they will count on your daily SPS airdrop and you will be able to get some pre-sale bonuses. However yon won't be able to open the packs until a certain release date that will be communicated in the whitepaper.
What I take from all that
Stake as much SPS as possible. This will give you more SPS and you will also get some vouchers that you can either sell or use to buy packs.
There won't be a big influx of new cards anytime soon. A part from the reward cards, there will be no new packs available for quite some time. We will therefore probably assist to an additional price increase on the card markets.
There were a lot of questions asked and I couldn't keep track of everything but I believe that these information are the most important ones :-). If I missed something, feel free to write a comment about it!
Title image source: www.canva.com
---
Let's connect ! You can find me on these platforms:
---
---