Ger/Eng WOO Staking and Mining Report -Land White listing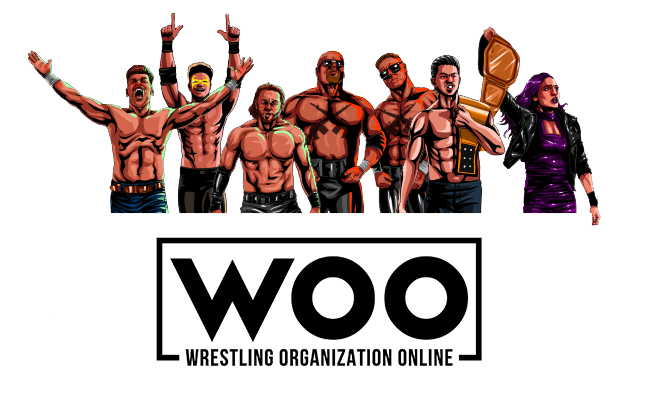 Hello dear Wooians,
It's that time again and there's more news to report in today's staking and mining report from @wrestorgonline's Woo Game.
It was once again worth investing because lo and behold, there has already been more to WOO.




I'm always happy to be able to pick up everything every day and I'm even happier when it finally starts.
I'm still on bronze with 4581 points for the whitelisted country, but maybe I'll even get it to become a silver tier.
We'll see, but I'm in good spirits.
There have also been changes in the WWE after rumors circulated that the blood sheikh of Saudi Arabia would like to invest in the community via a hedge fund and there was even talk of him being able to buy it.
We will see.
Personally, I don't think that's a good thing, but we as little lights can't influence this, but we can by not giving him a chance and buying up everything on WOO and WOOland ourselves and not selling this bum and doing our thing.
Not bad at all, right?
The game will be big, I'm convinced of that, similar to @splinterlands, it will shoot and give us a lot of joy.
What do you say to that, what have you already invested and what do you intend to invest in the game?
I look forward to your feedback.
Until then have a nice day and always stay save and invest in the dip.
Worth it.
Your adacardano
Hallo liebe Wooianer und Wooianerinnen,
es ist wieder soweit und es gibt wieder neues zu berichten beim heutigen Staking und Mining Report vom Woo Game von @wrestorgonline.
Es hat sich mal wieder gelohnt zu investieren denn siehe da es ist schon wieder mehr geworden an WOO.
Es freut mich immer wieder jeden Tag alles abgreifen zu können und ich freue mich um so mehr wenn es endlich los geht.
Bei dem Whitelist Land bin ich noch auf Bronze mit 4581 Points aber vielleicht bekomme ich es hin das es sogar Silber Tier wird.
Wir werden sehen ich bin aber guter Dinge.
Es hat ja auch veränderungen in der WWe gegeben nachdem gerüchte aufgekommen sind das der Blutscheich von Saudi Arabien über einen Hedgefond in die Community investieren möchte und sogar die Rede davon war das er dies kaufen kann.
Wir werden sehen.
Persönlich finde ich dies nicht gut aber wir als kleine Lichter können dies nicht beeinflussen, doch wir können indem wir Ihm keine Chance lassen und alles an WOO und WOOland selber aufkaufen und diesem Penner nicht verkaufen und unser Ding machen.
Gar nicht schlecht oder?
Das Game wird ganz gross werden davon bin ich überzeugt ähnlich wie @splinterlands das wird ballern und uns viel Freude bereiten.
Was sagt ihr dazu , was habt ihr investiert bereits und was habt ihr vor in das Game zu investieren?
Freue mich auf euer Feedback.
Bis dahin einen schönen Tag und immer Save bleiben und in den Dip investieren.
Es lohnt sich.
Euer adacardano
---
---