GER/ENG- WOO Staking and Mining Report-Land White Listing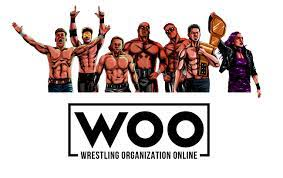 Hello dear Wooians,
Today it's that time again for the new WOO Staking and Mining Report.
It was another successful week where some WOO walked into the wallet.
In one week I received about 38K WOO more across all the channels I played on. WOO NFT Mining-WOO Staking_WOO Airdrop_WOO HP Delegation.
With the country whitelisting, I received 74 more points in the ranking and I still need 334 points to get into tier silver.
My goal is to buy about 10 to 15 land plots to further invest in the WOO game.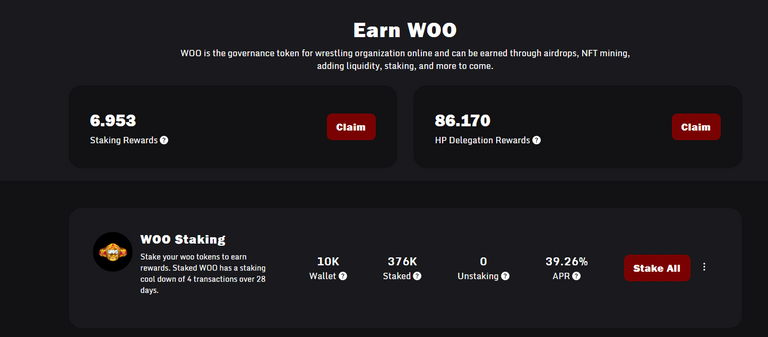 I had written that I was very likely to invest in the purchase pool at @steekene. And it will probably be like that.
I have now requested a little cash to shoot it over in the next few days.
I'm looking forward to it.
How about you, what were you able to invest again and what did you get into your wallet.
Long live WOOOOOOOOOOO
I look forward to your feedback and wish you all continued success.
Your adacardano
Hallo liebe Wooianerinnen und Wooianer,
heute ist es wieder soweit für den neuen WOO Staking and Mining Report.
Es war wieder eine erfolgreiche Woche wo einige WOO in die Wallet hereinspaziert sind.
In einer Woche habe ich ca 38K WOO mehr erhalten über alle Kanäle welche ich bespielt habe. WOO NFT Mining-WOO Staking_WOO Airdrop_WOO HP Delegation.
Beim Land Whitelisting habe ich 74 Punkte mehr beim Ranking erhalten und es fehlen jetzt noch 334 Punkte um in Tier Silber zu gelangen.
Mein Ziel ist es ca 10 bis 15 Land Plots zu kaufen um weiter zu investieren in das WOO Game.
Hatte ja geschrieben das ich bei @stekene in den Kauf Pool sehr wahrscheinlich investiere. Und es wird wohl so werden.
Habe jetzt mahl ein wenig Cash beantragt um das in den nächsten Tagen rüber zuschiessen.
Da freue ich mich schon drauf.
Wie sieht es bei Euch aus was konntet ihr wieder investieren und was habt ihr alles in eure Wallet reinbekommen.
Es lebe WOOOOOOOOOOO
Freue mich auf euer Feedback und wünsche euch allen weiterhin viel Erfolg .
Euer adacardano
---
---