(ID/EN) MYCELIC MORPHOID - Weekly Challenge Battle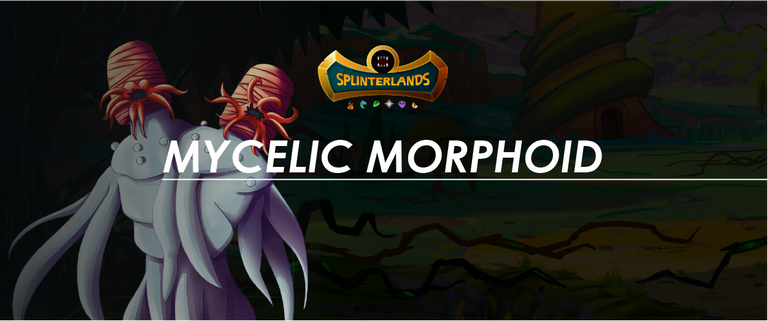 Mycelic Morphoids are in a constant state of growth and development. As part of Queen Mycelia's brood, Morphoids work to spread the growing blight on Praetoria. Infected themselves by the poison, they take root near streams and rivers, contaminating it with the blight. In turn, the waters feed them, and a second Morphoid sprouts from the original. Together, the two travel as one until they split and continue the process.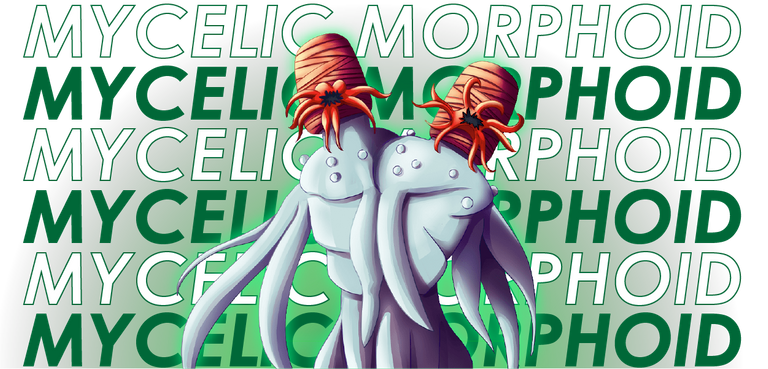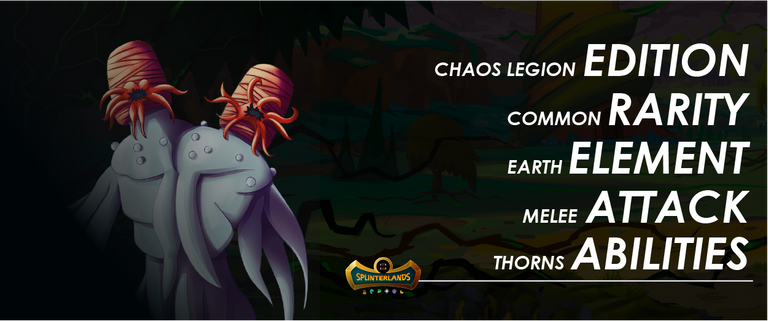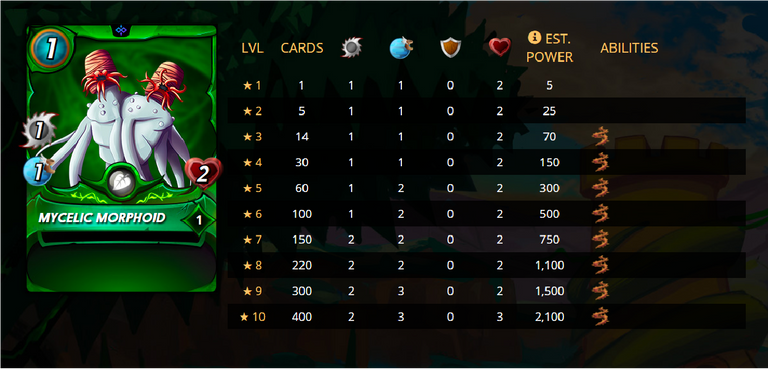 At Level 3, Mycelic Morphoid gains Ability Thorns which has a counter-attack effect if he is attacked by a Melee Attack monster.
At level 7, this is where Mycelic Morphoid gets an upgrade in terms of Attack with an additional 1 point.
And finally at its maximum level, Level 10. Mycelic Morphoid will have 3 points of Speed ​​& 3 points of Health. But in terms of ability, he didn't get any extras.
Di Level 3, Mycelic Morphoid mendapatkan Ability Thorns yang mempunyai efek menyerang balik apabila dirinya diserang oleh Melee Attack monster.
Di level 7, barulah di level ini Mycelic Morphoid mendapatkan upgrade dari segi Attack dengan tambahan 1 poin.
Dan pada akhir nya di level maksimalnya, Level 10. Mycelic Morphoid akan memiliki 3 poin Speed & 3 poin Health. Namun dari segi Ablity, dia tidak mendapatkan tambahan.



Mycelic Morphoid Level 1 can be obtained directly because it is included in the starter card that can be accessed by all Splinterlands users.
But if you want to have it, this card is available in the market with prices starting from $ 0.061 for Level 1. And for the cheapest price with a maximum level, it can be obtained at a price of $ 22.50 (as of 14th of April 2022).
Mycelic Morphoid Level 1 bisa didapatkan langsung karena dia termasuk kedalam starter card yang bisa diakses oleh semua user Splinterlands.
Namun apabila anda ingin memiliki nya, kartu ini tersedia di market dengan harga mulai dari $0.061 untuk Level 1. Dan untuk harga termurah dengan level maksimal, dia bisa didapatkan dengan harga $22.50 (as of 14th of April 2022).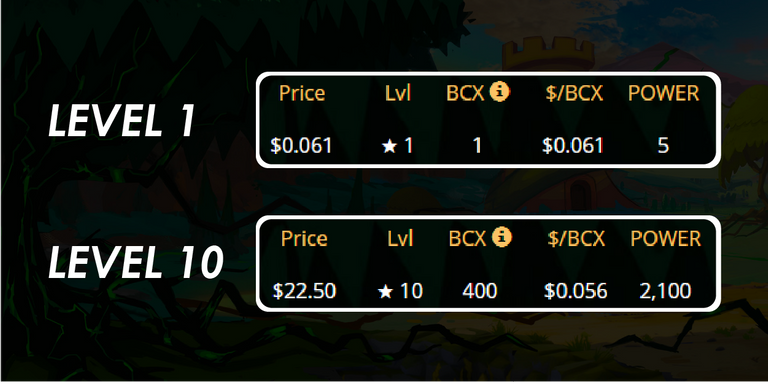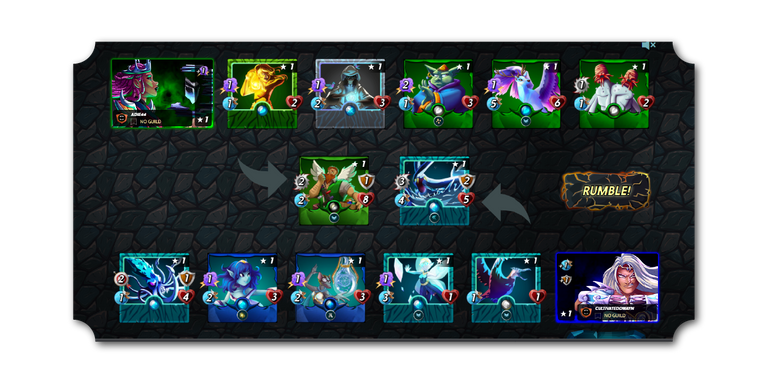 In this match I used the Full Magic Attack strategy as the main attack with Obsidian as a Summoner assisted by Khmer Princess, Elven Mystic, Goblin Psychic and Regal Peryton.
Pelacor Mercenary will take on the role of Tanks.
I plotted Mycelic Morphoid as a protector from Regal Peryton and Goblin Psychic if the enemy was after the backline.
From the opponent's side, the enemy uses a Water Splinter with Kelya Frendul as a summoner and also relies on Magic Attack.
Lucky for me, because none of the monsters in the opponent's deck are aiming for the backline.
Pada pertandingan kali ini saya menggunakan strategi Full Magic Attack sebagai serangan utama dengan Obsidian sebagai Summoner dibantu oleh Khmer Princess, Elven Mystic, Goblin Psychic dan Regal Peryton.
Pelacor Mercenary akan berperan sebagai Tank.
Mycelic Morphoid saya plot sebagai pelindung dari Regal Peryton dan Goblin Psychic apabila musuh mengincar backline.
Dari sisi lawan, musuh menggunakan Water Splinter dengan Kelya Frendul sebagai summoner dan juga mengandalkan Magic Attack.
Beruntung bagi saya, karena tidak ada monster di deck lawan yang mengincar backline.



This match will run according to the Standard Rule, so no handicap will be applied to the fighting monsters.
With Mana 29, this time I can use the best formation combination from the deck I have.
All Splinters are allowed to be used in this match. An advantage for players who fight in this Rule, because they can do a wider variety of decks.
Pertandingan kali ini akan berjalan dengan Rule Standard, sehingga tidak ada handicap yang dikenakan kepada monster-monster yang bertarung.
Dengan Mana 29, pada kali ini saya bisa menurunkan kombinasi formasi terbaik dari deck yang saya miliki.
Semua Splinter diizinkan untuk dipakai di pertandingan kali ini. Sebuah keuntungan bagi pemain yang bertarung di Rule ini, karena dapat melakukan variasi deck yang lebih beragam.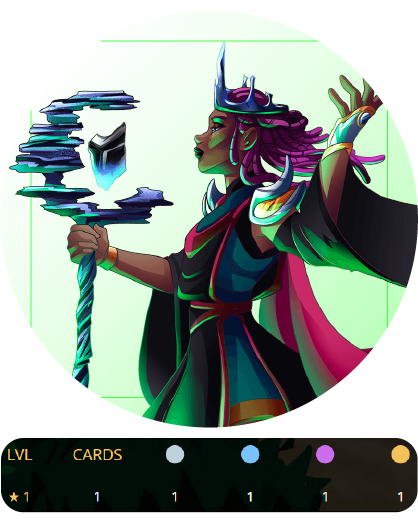 I choose Obsidian for Summoner in this match because I will use Full Magic Attack. And She will give more advantages because it gives an additional 1 magic attack point to all the Magic Attack monsters that I use this time.
Obsidian saya pilih untuk Summoner di pertandingan ini dikarenakan saya akan menggunakan Full Magic Attack. Dan She akan memberikan keuntungan lebih karena memberikan tambahan 1 poin magic attack kepada semua monster-monster Magic Attack yang saya gunakan kali ini.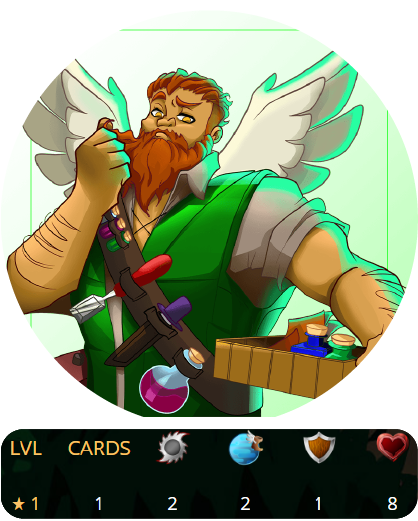 Pelacor Mercenary was chosen as the Tank because she had all the attributes that were really supportive. He has high Health, decent Melee attack and 1 more, he has Shield.
Pelacor Mercenary dipilih sebagai Tank karena ia memiliki segala atribut yang benar-benar mendukung. Dia memiliki Health yang tinggi, serangan Melee yang decent dan 1 lagi, ia memiliki Shield.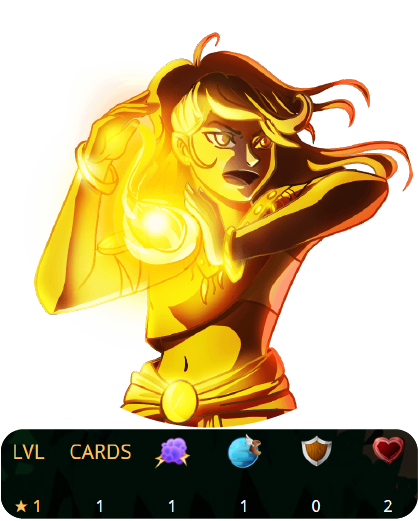 Khmer Princess will be 1 of our 4 Damagers. I put him in Backline 1 position to protect 2 Main Damagers--Goblin Psychic and Regal Peryton.
Khmer Princess akan menjadi 1 dari 4 Damager kita. Dia saya tempatkan di posisi Backline 1 untuk melindungi 2 Main Damager--Goblin Psychic dan Regal Peryton.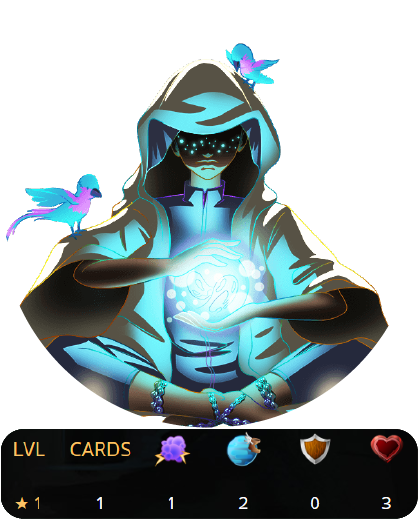 Elven Mystic is the only non-Earth monster in this match. He will occupy the Backline 2 position as a Damager and also the protector of Goblin Psychic and Regal Peryton.
Elven Mystic menjadi satu-satunya monster non-Earth di pertandingan kali ini. Dia akan menempati posisi Backline 2 sebagai Damager dan juga pelindung Goblin Psychic dan Regal Peryton.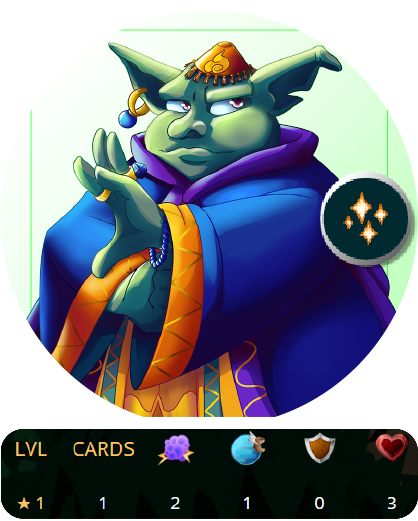 Goblin Psychic, this is 1 of my 2 Main Damagers in this battle. With considerable damage due to the addition of Obsidian and also its Heal ability. He will be given the privilege of being protected from the front and back so as not to be touched by the enemy, at least at the beginning of the round so that he can continue to bring out his full potential.
Goblin Psychic, inilah 1 dari 2 Main Damager saya pada battle kali ini. Dengan damage yang cukup besar karena tambahan dari Obsidian dan juga kemampuan Heal nya. Maka dia akan diberi keistimewaan dengan perlindungan dari depan dan belakang agar tidak tersentuh oleh musuh, minimal di awal-awal ronde agar terus bisa mengeluarkan seluruh potensi nya.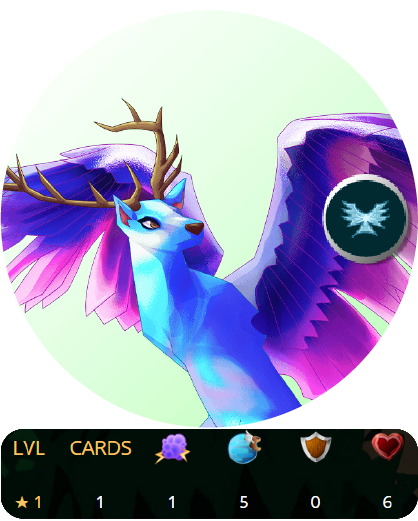 Regal Peryton becomes an additional damager and the main defender of Goblin Psychic from the backline. With his Speed ​​& Flying Ability, I hope he can at least make enemy attacks miss a few times and give Goblin Psychic time to stay in the arena during the match.
Regal Peryton menjadi Damager tambahan dan pelindung utama Goblin Psychic dari backline. Dengan Speed & Ability Flying yang ia miliki, saya harapkan setidaknya ia bisa membuat serangan musuh meleset untuk beberapa kali dan memberikan waktu kepada Goblin Psychic agar terus bertahan di arena.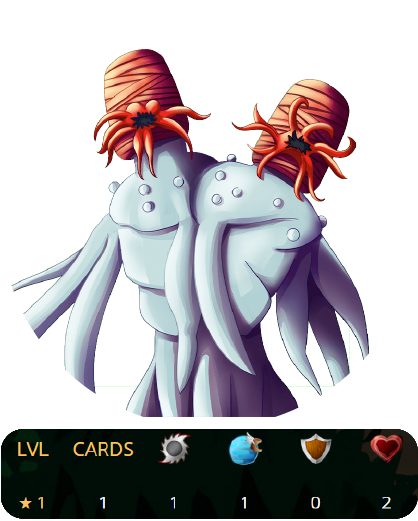 Mycelic Morphoid will act as a Shield that protects our 2 Main Damagers. I think this position is the best for Mycelic Morphoid because of his limited ability to attack and support.
Mycelic Morphoid akan berperan sebagai Shield yang melindungi 2 Main Damager kita. Posisi ini saya rasa yang terbaik untuk Mycelic Morphoid dikarenakan terbatasnya kemampuan dia dalam melakukan serangan maupun sebagai support.




BATTLE LINK Mycelic Morphoid


The strategy this time worked perfectly. Because attacks from the enemy only focus on Pelacor Mercenary who act as Tanks and don't attack the backline. And with Goblin Psychic's Heal backup, Pelacor Mercenary could last until the end of the match.
My tank, Pelacor Mercenary is the only monster in the lineup that keeps getting attacks. This makes the position of the monsters in the Backline can freely attack from all directions to knock down enemy defenses.
The enemy lineup is really unexpected, because it really doesn't bring monsters that can disturb the balance in the Backline position. This really benefits my lineup this time.
Strategi kali ini berjalan sangat sempurna. Dikarenakan serangan dari musuh hanya terfokus kepada Pelacor Mercenary yang berperan sebagai Tanl dan tidak menyerang backline. Dan dengan backup Heal dari Goblin Psychic, Pelacor Mercenary bisa bertahan sampai dengan akhir pertandingan.
Tank saya, Pelacor Mercenary menjadi satu-satunya monster di lineup yang terus mendapatkan serangan. Ini membuat posisi monster-monster di Backline bisa dengan leluasa menyerang dari segala arah untuk merontokkan pertahanan musuh.
Lineup musuh sungguh diluar dugaan, karena benar-benar tidak membawa monster yang bisa mengganggu keseimbangan di posisi Backline. Ini sungguh menguntungkan lineup saya kali ini.




To be honest, I rarely use Mycelic Morphoid, this is because its abilities are very limited and there are many other monsters with more abilities that can replace him. In the future, maybe if I am in a state of necessity, I will use Mycelic Morphoid and will not risk the battle by installing it into the deck as a monster that is used regularly.
Sejujurnya saya jarang menggunakan Mycelic Morphoid, ini dikarenakan kemampuannya yang sangat terbatas dan masih banyak monster-monster lain dengan kemampuan yang lebih bisa menggantikan posisi dia. Kedepannya mungkin bila dalam keadaan terpaksa saja saya akan menggunakan Mycelic Morphoid dan tidak akan meresikokan pertarungan dengan memasangnya kedalam deck sebagai monster yang dipakai secara reguler.

That's all my explanation about the Micelic Morphidae and if you are interested in this amazing community, click on the link below.
Sekian pemaparan dari saya tentang Mycelic Morphoid dan bila kamu tertarik di dalam komunitas yang luar biasa ini bisa klik link dibawah ini.

https://splinterlands.com?ref=adie44

THANK YOU
---
---