(ID/EN) Weekly Battle Chalenge : The Dragons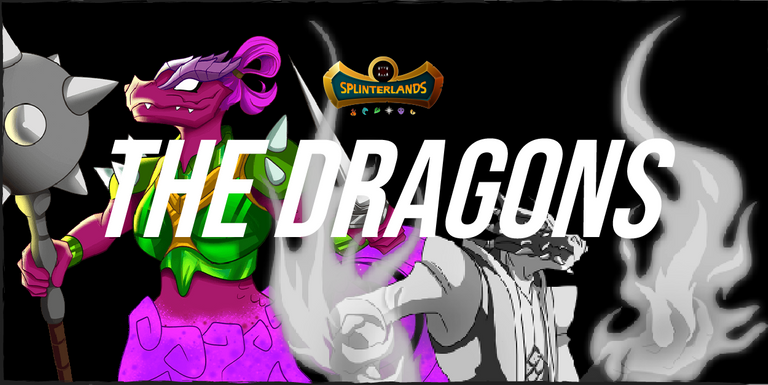 Dawn of the Djinn 4 of 4 - Only a short time after the Djinn were released, most of them were already seeing their elemental captivity as a blessing rather than a curse. They had far greater power than before, now that they were working with the force of the Planet at their backs. Pursuit of power was at the core of Belludae beliefs, so most of them would make small sacrifices for greater power.

Djinn have not all found one another, and it will be difficult for them to do so since many of them reside in different elements. This is why several of the Djinn have submitted themselves as cards in the Moxian games, so they can connect with their lost brethren. Gradually they will come together to Praetoria as part of the last lines of defense, channeling the power of the Planet into an impenetrable wall to hold back the Chaos Legion.





Djinn Chwala is in the Reward Pack that we can get from the Daily Quest after completing the mission every day.
Since Level 1 Regular Foil, Djinn Chwala has obtained Ability Thorns, while when he enters level 4 he gets an additional 1 Ability, Enrage.
At his maximum level, he will again get the new True Strike ability which makes his attacks unable to miss.

Djinn Chwala terdapat di Reward Pack yang bisa kita dapatkan dari Daily Quest setelah menyelesaikan misi setiap hari nya.


Sejak Level 1 Reguler Foil, Djinn Chwala sudah mendapatkan Ability Thorns, sedangkan ketika mulai memasuki level 4 ia mendapatkan tambahan 1 Ability lagi, Enrage.


Di level maksimal nya, ia kembali akan mendapatkan ability baru True Strike yang membuat serangannya tidak bisa meleset.




Djinn Chwala is available in 2 card editions, Regular and Gold Foil.

For Regular Foil cards starting from Level 1 and with max level at 6.

As for Gold Foil starting from Level 2 and a maximum level of 6.

In terms of stats 2 this edition has no difference, but in terms of Collection Power cards with Gold Foil are superior.

 Djinn Chwala tersedia dalam 2 edisi kartu, Reguler dan Gold Foil.


 Untuk kartu Reguler Foil dimulai dari Level 1 dan dengan level maksimal di 6.


 Sedangkan untuk Gold Foil dimulai dari Level 2 dan level maksimal 6.


 Dari segi stats 2 edisi ini tidak memiliki perbedaan, namun dari segi Collection Power kartu dengan Gold Foil lebih unggul.




If you haven't been lucky enough to get Djinn Chwala from the Reward Pack, one of the best solutions to give it a try is by Rent at Markets.

With only 0.19DEC you can get Djinn Chwala Level 1, but if you want to get more power, you can try the Rent Gold Foil Card starting from 11.50DEC up to 228.64DEC at the maximum level.

Bila kamu belum cukup beruntung untuk mendapatkan Djinn Chwala dari Reward Pack, salah satu solusi terbaik untuk mencobanya adalah dengan Rent di Markets.


Dengan hanya 0.19DEC kamu bisa mendapatkan Djinn Chwala Level 1, namun apabila ingin mendapatkan power lebih, kamu bisa mencoba Rent Gold Foil Card nya mulai dari 11.50DEC sampai dengan 228.64DEC di level maksimalnya.


And if you feel suitable and are interested in buying it, Djinn Chwala can be obtained starting from 0.32USD for level 1 to 40.99USD for the maximum level of cards with Regular Foil.
When this article was written, specifically for the Gold Foil Card only Level 2 was available for sale, with the lowest price at 9.90USD.

Dan apabila kamu merasa cocok dan berminat membelinya, Djinn Chwala bisa didapatkan mulai dari 0.32USD untuk level 1 sampai dengan 40.99USD untuk level maksimal kartu dengan Reguler Foil.


Ketika artikel ini dibuat, khusus untuk Gold Foil Card hanya tersedia Level 2 yang untuk dijual, dengan harga termurah di 9.90USD.





Battle will run with 26 Mana Cap with all elements can be used in battle.
Standard Ruleset, which means that all the potential of the monsters can be released in this battle.

Battle kali ini akan berjalan dengan 26 Mana Cap dengan semua element bisa digunakan dalam battle.


Ruleset Standard, yang artinya seluruh potensi dari monster bisa dikeluarkan di battle kali ini.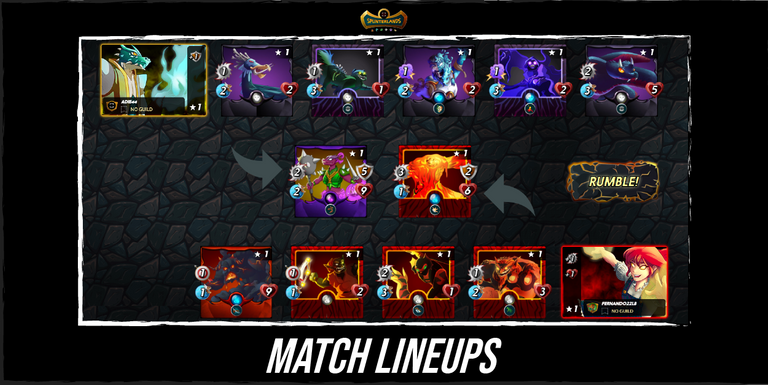 Drake of Arnak is my summoner choice in this battle. With Djinn Chwala as Tanker, Bait and also damager.
Another choice of monsters fell to Dark Splinter with the main strategy this time attacking the enemy's backline and relying on the abilities of Undead Badger and Silent Sha-vi.
Enemies use Fire Splinter with Tarsa as summoner. Tarsa's ability to provide an Attack buff might be a little dampened by the Drake of Arnak's ability to offer a Shield buff to our Lineup Deck.

Drake of Arnak menjadi pilihan Summoner saya di battle ini. Dengan Djinn Chwala sebagai Tanker, Bait dan juga damager.


Pilihan monster lainnya jatuh kepada Dark Splinter dengan strategi utama kali ini menyerang menuju backline pertahanan musuh dan mengandalkan kemampuan dari Undead Badger dan Silent Sha-vi.


Musuh menggunakan Fire Splinter dengan Tarsa sebagai summoner. Kemampuan Tarsa yang memberikan buff Attack mungkin sedikit bisa diredam oleh kemampuan Drake of Arnak yang menawarkan buff Shield kepada Lineup Deck kita.




The choice of the Summoner this time fell to Drake of Arnak. With Ability +1 Shield Buff to all Lineup Monsters, he will provide more protection to our deck from physical attacks, Melee and Range.
Drake of Arnak requires 4 Mana to be brought into battle. So it would be better if he was used in battle with a rather large mana to be more flexible to choose other monsters.

Pilihan Summoner kali ini jatuh kepada Drake of Arnak. Dengan Ability +1 Shield Buff kepada seluruh Lineup Monster, ia akan memberikan perlindungan lebih kepada deck kita dari serangan fisik, Melee dan Range. 


Drake of Arnak membutuhkan 4 Mana untuk dibawa kedalam pertempuran. Maka akan lebih baik bila dia digunakan di pertempuran dengan mana yang agak besar agar lebih leluasa untuk memilih monster lainnya.


Djinn Chwala has all the abilities needed for this battle. As a Tanker he will be very tough with his 9 Health and 5 Shield.
He also has Ability Thorns which are useful for eroding the Health of enemies who attack him with Melee Attack.

Djinn Chwala mempunyai segalanya kemampuan yang dibutuhkan untuk pertempuran kali ini. Sebagai Tanker ia akan sangat tangguh dengan 9 Health dan 5 Shield nya. 


Dia juga memiliki Ability Thorns yang berguna mengikis Health musuh yang menyerangnya dengan Melee Attack.


Carrion Shade will act as Decoy and Shield for the damagers behind him. This role seems very trivial, but can change the course of the battle. This is because enemies with the ability to attack the backline will be provoked to attack them, so that other monsters on our deck will have time to defend or attack.

Carrion Shade akan berperan sebagai Decoy dan Shield bagi para Damager dibelakang nya. Peran ini terkesan sangat remeh, namun bisa mengubah jalannya pertempuran. Ini dikarenakan musuh dengan kemampuan menyerang backline akan terpancing menyerang nya, sehingga monster-monster lain di deck kita akan punya waktu untuk bertahan maupun menyerang.


Undead Badger, although his stats aren't that great. However, with his Ability Sneak he will be a support for Silent Sha-vi who both have the Ability Sneak.

The purpose of using Undead Badger is to repay the damage to the enemy so that Silent Sha-vi's task becomes easier.

Undead Badger, walaupun secara stats dia tidak terlalu bagus. Namun dengan Ability Sneak nya ia akan menjadi support untuk Silent Sha-vi yang sama-sama memiliki Ability Sneak.


Tujuan menggunakan Undead Badger adalah untuk mencicil damage kepada musuh agar tugas dari Silent Sha-vi menjadi lebih mudah.


Life Sapper will act as support as well as Shield.
I positioned him behind so that he could get the maximum Health from every damage he produced to the opposing party.
Another task is to help deal damage to the opponent in the first position of the deck, so that Djinn Chwala's task becomes easier.

Life Sapper akan berperan sebagai support dan juga Shield.


Dia saya posisikan di belakang agar bisa maksimal dalam meraih Health dari setiap damage yang dihasilkannya kepada pihak lawan.


Tugas lainnya adalah membantu memberikan damage kapada lawan di posisi pertama dari deck, sehingga tugas dari Djinn Chwala menjadi lebih mudah.


Together with the Life Sapper, Death Elemental will work hand in hand to help Djinn Chwala repay the damage to the opponent in Post 1. He will also act as the last bastion if Silent Sha-vi cannot survive in battle.

Bersama dengan Life Sapper, Death Elemental akan bahu membahu membantu Djinn Chwala mencicil damage kepada lawan di Pos 1. Dia juga akan berperan sebagai benteng terakhir apabila Silent Sha-vi tidak bisa bertahan dalam pertempuran.


Silent Sha-vi will be the Damage Dealer in this battle. With speed 3 and attack 2, he's actually not very good for this role. But he will fit perfectly with the strategy that I applied this time, which will kill the opponent through the backline sector.
Silent Sha-vi will be supported by the Undead Badger this time who both have the Sneak ability.

Silent Sha-vi akan menjadi Damage Dealer di pertempuran kali ini. Dengan speed 3 dan attack 2 sebenarnya ia tidak terlalu bagus untuk role ini. Namun dia akan sangat cocok dengan strategi yang saya terapkan kali ini, dimana akan menghabisi lawan melalui sektor backline.


Silent Sha-vi akan didukung oleh Undead Badger kali ini yang sama-sama memiliki kemampuan Sneak.



BATTLE LINK

In this battle the deck that I use has an advantage, where 60% of the opposing monsters use Melee Attack. Some of them ate the bait I had prepared and attacked Djinn Chwala who had Thorns ability and countered when attacked.
The opponent's deck seems focused on attacking our Tank in the first position and almost completely ignores our monsters in the backline. This provides an advantage because I do project to attack from the backline.
Although in the end Djinn Chwala could not survive until the end of the fight, but his contribution in destroying the enemy's defense was very large.

Pada pertempuran kali ini deck yang saya gunakan memiliki sebuah keuntungan, dimana 60% monster-monster lawan menggunakan Melee Attack. Beberapa dari mereka memakan umpan yang telah saya siapkan dan menyerang Djinn Chwala yang memiliki kemampuan Thorns dan melakukan counter ketika diserang.


Deck lawan nampak fokus untuk menyerang Tank kita di posisi pertama dan hampir benar-benar mengabaikan monster-monster kita di backline. Ini memberikan sebuah keuntungan karena memang saya memproyeksikan untuk menyerang dari backline.


Walau pada akhirnya Djinn Chwala tidak bisa bertahan sampai dengan akhir pertarungan, namun kontribusinya dalam menghancurkan pertahanan musuh sangatlah besar.



The strategy this time runs very smoothly. This is because the opponent is focused on attacking our Tanker, Djinn Chwala. So that all our monsters from the backline can freely attack the enemy's defense line with a little distraction.
Undead Badger, although he must leave the battle early in the round. But he can lure the Serpentine Spy to focus on himself and ignore the other monsters on my deck.
Another crucial role is that of our Summoner, Drake of Arnak. From the start, I was sure to use it, this is because I really need the Shield buff from its Abilities to just slow down and minimize damage from enemy attacks. And it turned out to be working perfectly.

Strategi kali ini berjalan dengan sangat smooth. Ini dikarenakan lawan fokus melakukan serangan kepada Tanker kita, Djinn Chwala. Sehingga semua monster-monster kita dari backline bisa dengan leluasa menyerang garis pertahanan musuh dengan sedikit distraksi.


Undead Badger, walaupun ia harus meninggalkan pertempuran di awal-awal ronde. Namun ia bisa memancing Serpentine Spy agar fokus kepada dirinya dan mengabaikan monster-monster lain yang berada di deck saya.


Peran krusial lainnya adalah dari Summoner kita, Drake of Arnak. Semenjak dari awal memang saya sudah yakin untuk menggunakannya, ini karena saya benar-benar membutuhkan buff Shield dari Abilities nya untuk sekedar memperlambat dan meminimalisasikan kerusakan dari serangan musuh. Dan itu ternyata bekerja dengan sangat sempurna. 


Djinn Chwala with all his stat attributes is very useful. He can perform several important roles in battle. With a large Shield and Health he can become a tanker. And with his Thorns ability, he seems to have a second passive attack besides his Melee attack.

Djinn Chwala will be very effective when used in battle with large cuffs. This is because he consumes 8 Mana alone, so if he is used in battle with small manasets it will be less effective because the slots he uses are very large and close the chance for other monsters to support him.

I use Djinn Chwala a lot for daily battles. This is because he has the advantage and balance in terms of defense and attack. And with the appropriate support monsters, he would be a very effective fighter.

Djinn Chwala dengan segala atribut stats nya sangat berguna sekali. Dia bisa melakukan beberapa peran penting di dalam pertempuran. Dengan Shield dan Health yang besar ia bisa menjadi tanker. Dan dengan kemampuan Thorns nya, ia serasa memiliki serangan pasif kedua selain serangan attack Melee nya.


Djinn Chwala akan sangat efektif bila dipakai di pertempuran dengan manaset yang besar. Ini dikarenakan dia mengkonsumsi 8 Mana seorang diri, maka bila ia digunakan di dalam pertempuran dengan manaset kecil akan dirasa kurang efektif karena slot yang dia gunakan sangat banyak dan menutup peluang monster-monster lain untuk mengsupportnya.


Saya banyak menggunakan Djinn Chwala untuk battle sehari-hari. Ini dikarenakan ia memiliki keunggulan dan keseimbangan dari segi pertahanan dan juga penyerangan. Dan dengan monster-monster support yang sesuai, dia akan menjadi seorang petarung yang sangat efektif.



That's all my explanation about the The Dragons : Djinn Chwala and if you are interested in this amazing community, click on the link below.
Sekian pemaparan dari saya tentang The Dragons : Djinn Chwala dan bila kamu tertarik di dalam komunitas yang luar biasa ini bisa klik link dibawah ini.


https://splinterlands.com?ref=adie44

THANK YOU
---
---