[Esp-Engy🐍Nagga Assassin🐍🎨Splinterlands Art Contest🎨Week 225 By @afa.hb03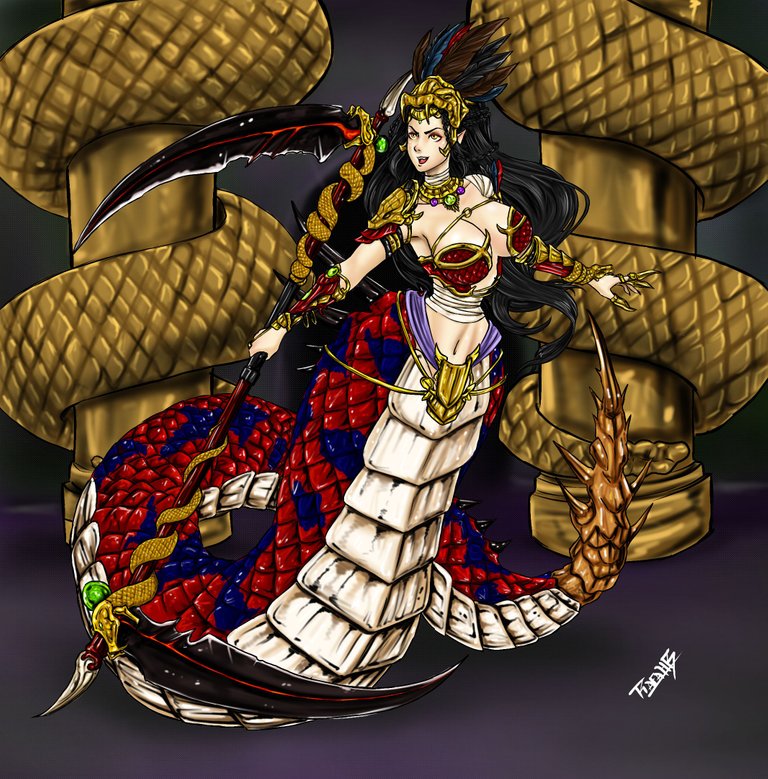 ---
Hey! Amigos #hive y #alienart, espero hayan tenido una grandiosa semana creativa, el día de hoy les comparto mi entrada al concurso semanal de #splinterlands, donde siempre nos maravillamos con las increíbles creaciones de artistas talentosos de las comunidades de hive. Para esta semana opte por realizar mi propia versión de una Nagga Assassin, asesinas que son contratadas para realizar trabajos sucios, evitando conflictos directos entre la persona que la contrata y la posible víctima, sin duda una definición que queda con su lado de víbora.
Hey! #hive and #alienart friends, I hope you had a great creative week, today I share with you my entry to the weekly #splinterlands contest, where we always marvel with the amazing creations of talented artists from the hive communities. For this week I chose to make my own version of a Nagga Assassin, assassins who are hired to do dirty jobs, avoiding direct conflicts between the person who hires them and the possible victim, certainly a definition that fits with their snake side.
Las Nagga Assassin pueden en distintas formas y tamaños, teniendo características de lugar de origen, por eso en este diseño realice unas partes de su armadura similar a las columnas del fondo, siendo este un templo con columnas de oro, donde muchos de mientras en busca de sus posibles tesoros. Ambas hojas del Sena poseen un mini conducto por donde recorre el veneno ambas puntas de la oz, lo que llevaría a sus oponente a una muerte más rápida y dolorosa, ya que este quema las venas a medida que las destruye, pero su paso al corazón es lento, para así torturar más a sus víctimas.
The Nagga Assassin can in different shapes and sizes, having characteristics of place of origin, so in this design I make some parts of his armor similar to the columns in the background, this being a temple with columns of gold, where many of while in search of their possible treasures. Both leaves of the Sena have a mini duct where the poison runs through both tips of the oz, which would lead his opponents to a quicker and more painful death, as this burns the veins as it destroys them, but its passage to the heart is slow, so as to torture their victims more.

📱Programa Utilizado 📱
📱Materials used📱
🖌️Procedimiento🖌️
🖌️Procedure🖌️
Realice la base del dibujo usando el lápiz digital y el color azul, haciendo la pose y forma de nagga, después con el color morado empecé a realizar las facciones, armadura, arma y escamas.
I made the base of the drawing using the digital pencil and the blue color, making the pose and form of nagga, then with the purple color I began to make the factions, armor, weapon and scales.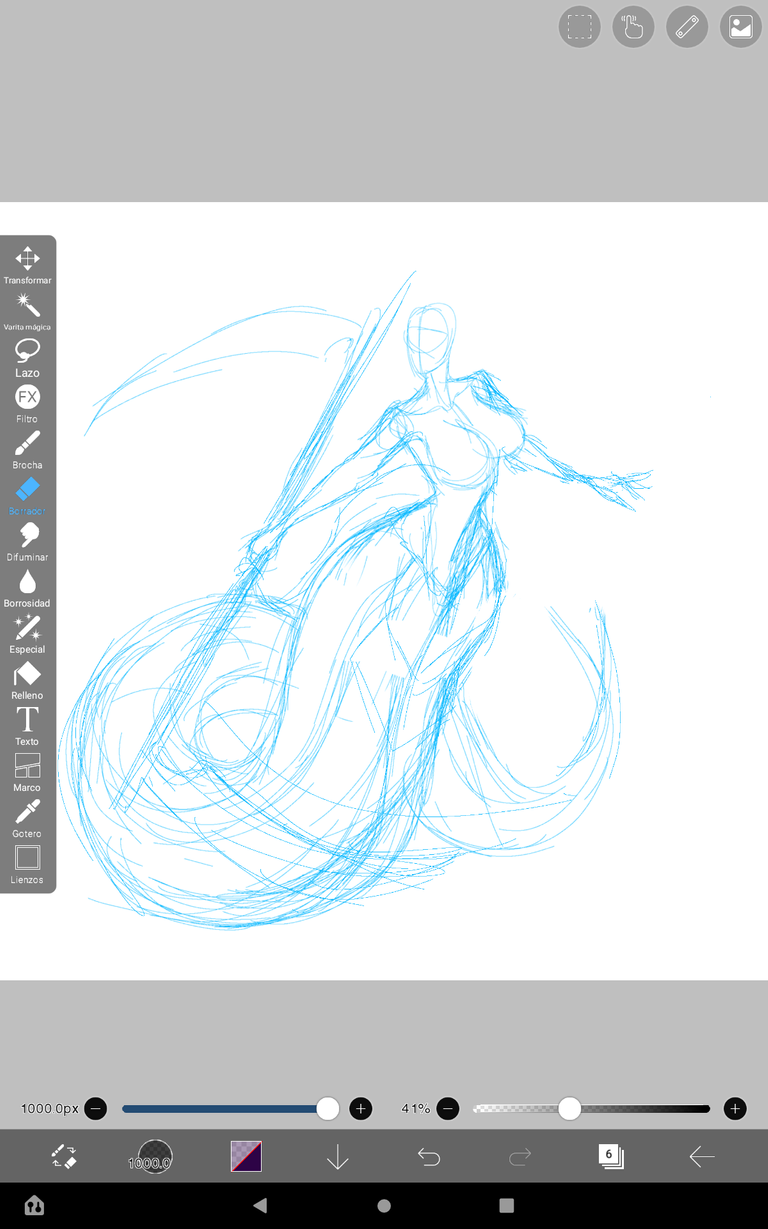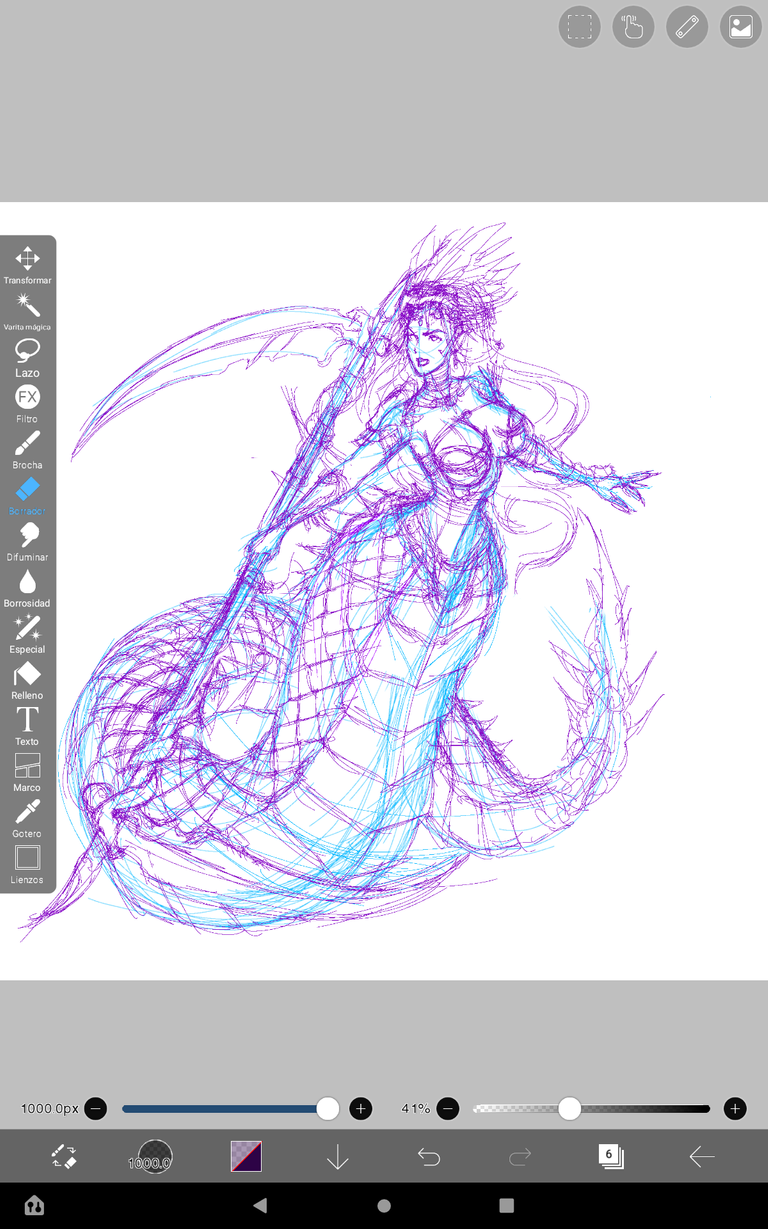 ---
Con la tinta dura realice el trabajo de línea, usando el color negro, y posteriormente eliminando las capas previas. Realice la base de color con el rellenado usando sus colores correspondientes en cada zona.
With the hard ink I made the line work, using the black color, and then removing the previous layers. Make the base color with the filler using their corresponding colors in each area.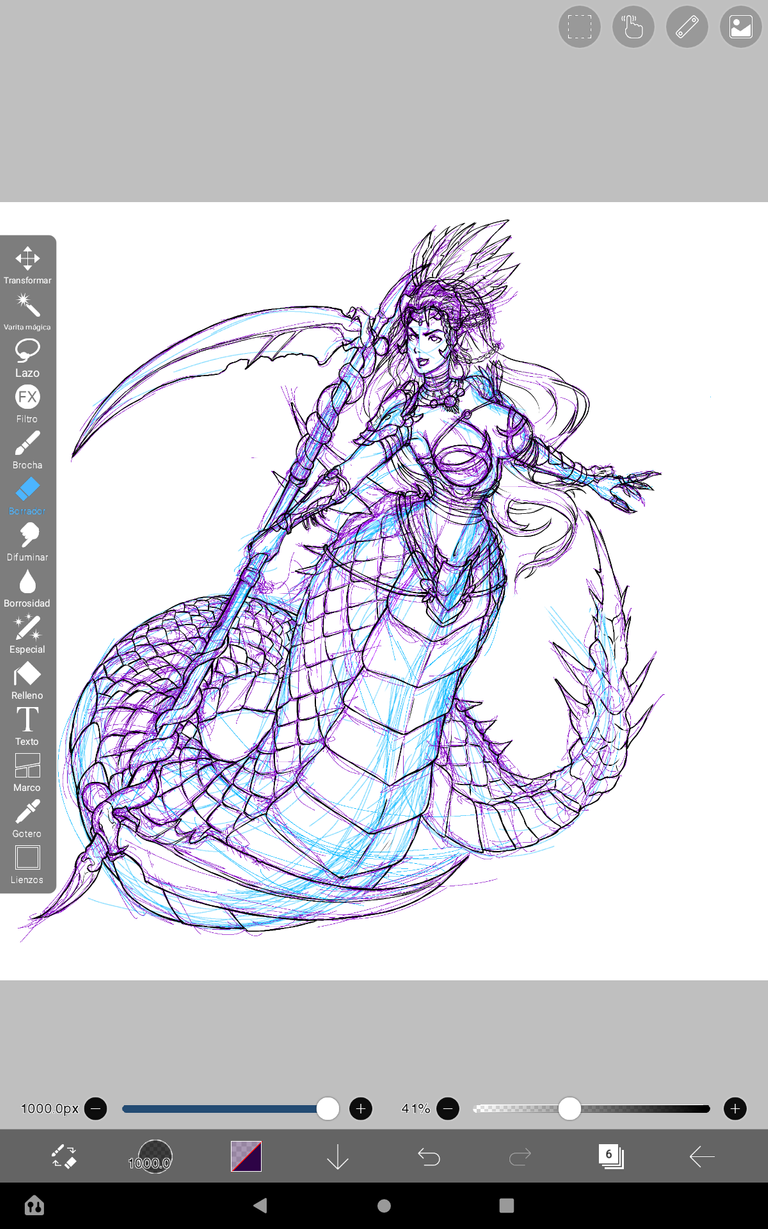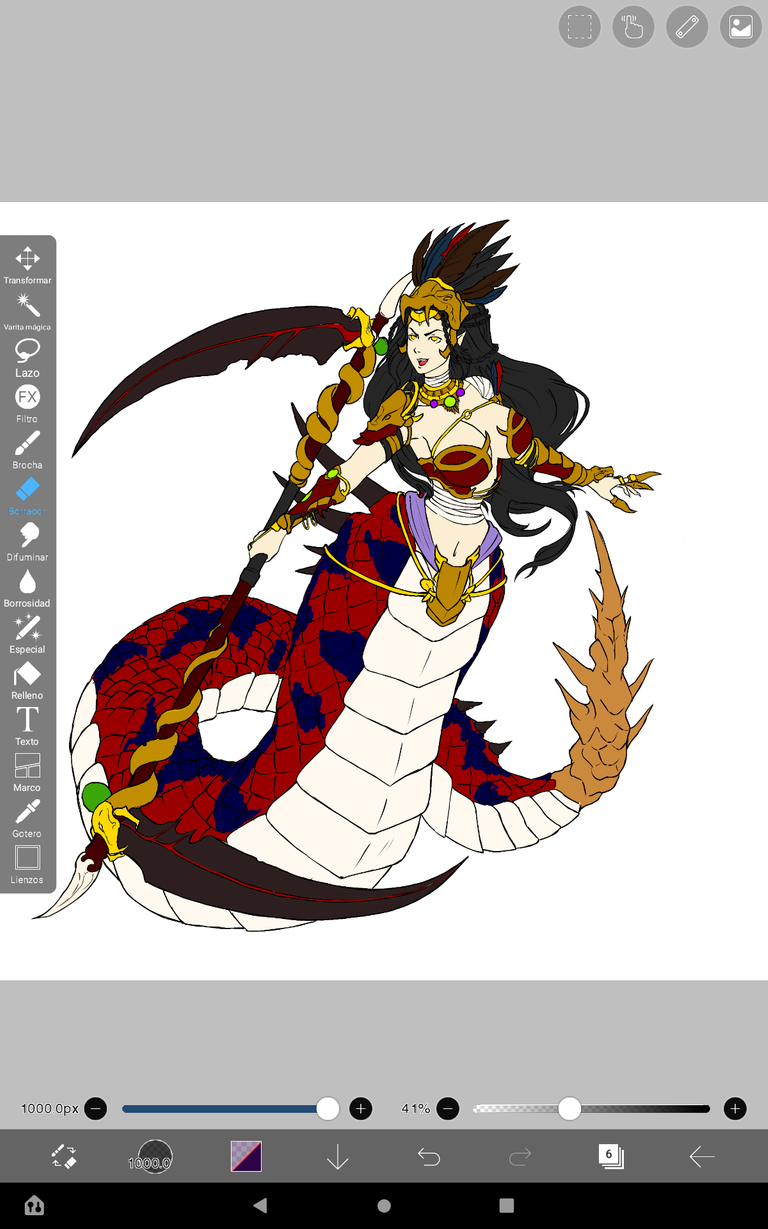 ---
Detalle primero la cola porque está llevaría más tiempo que el resto de las áreas, haciendo sombra y luz en cada una de las escamas. Después detalle el arma, empezando por el tubo y terminando en las hojas y serpientes de oro.
Detail the tail first because it would take more time than the rest of the areas, making shadow and light on each of the scales. Then detail the weapon, starting with the tube and ending with the gold leaves and snakes.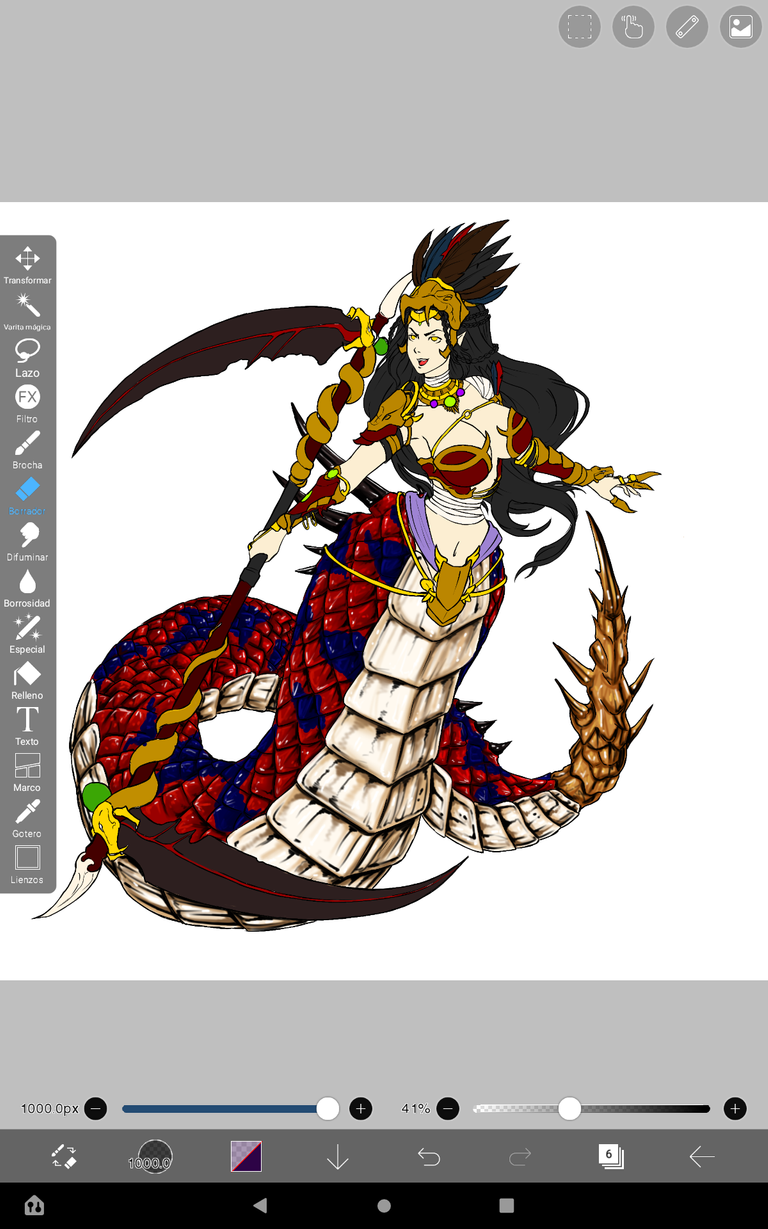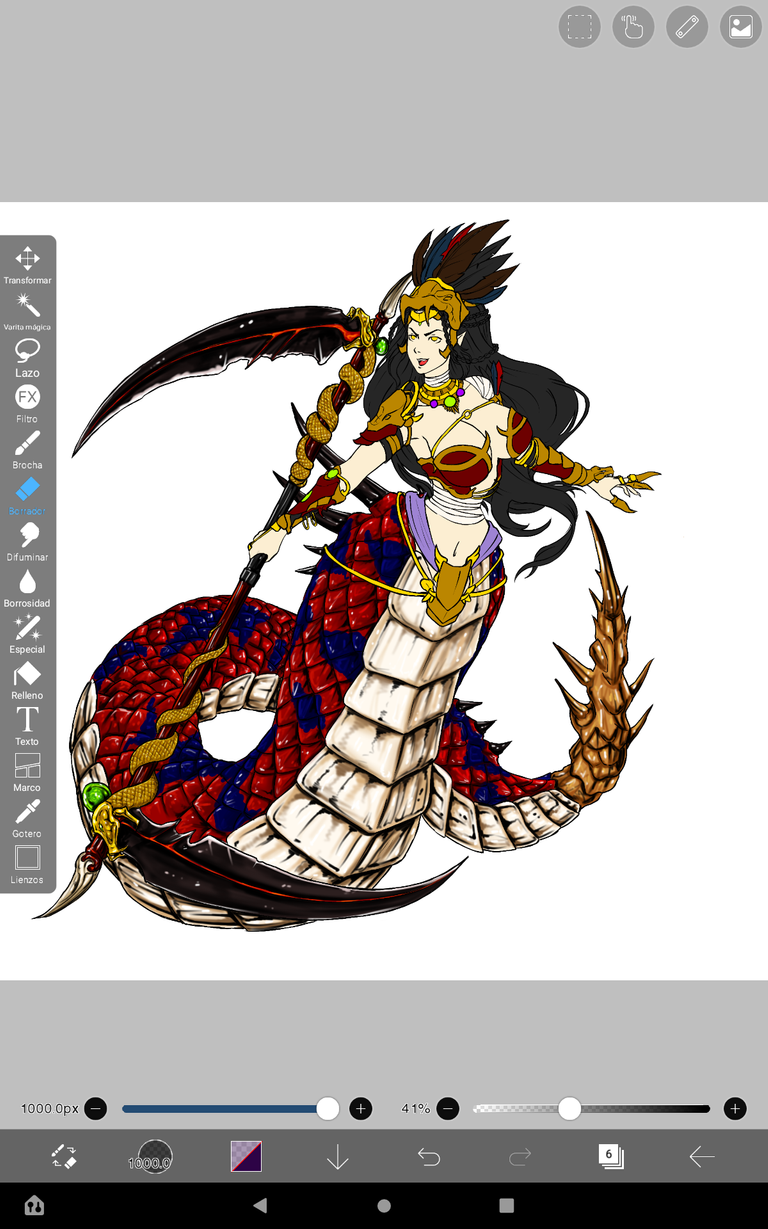 ---
Detalle la piel, dando luz y volumen. Después detalle el cabello, ojos y boca.
Detail the skin, giving light and volume. Then detail the hair, eyes and mouth.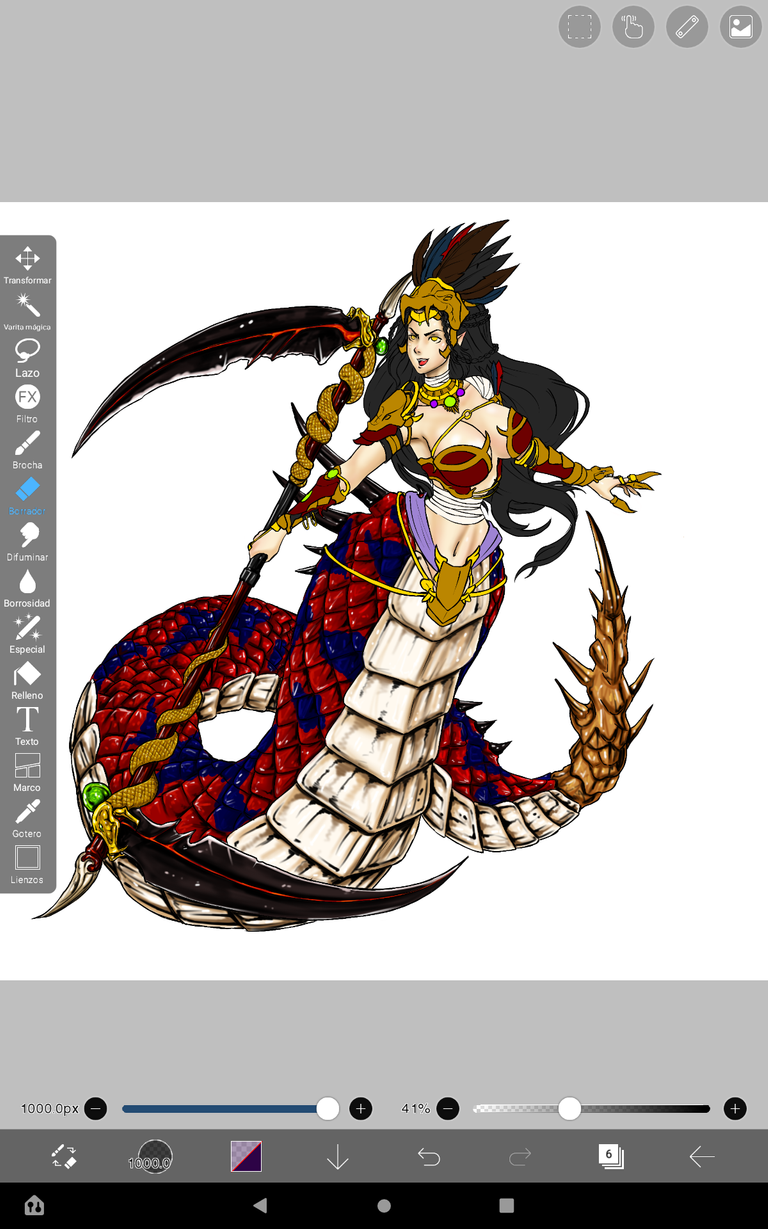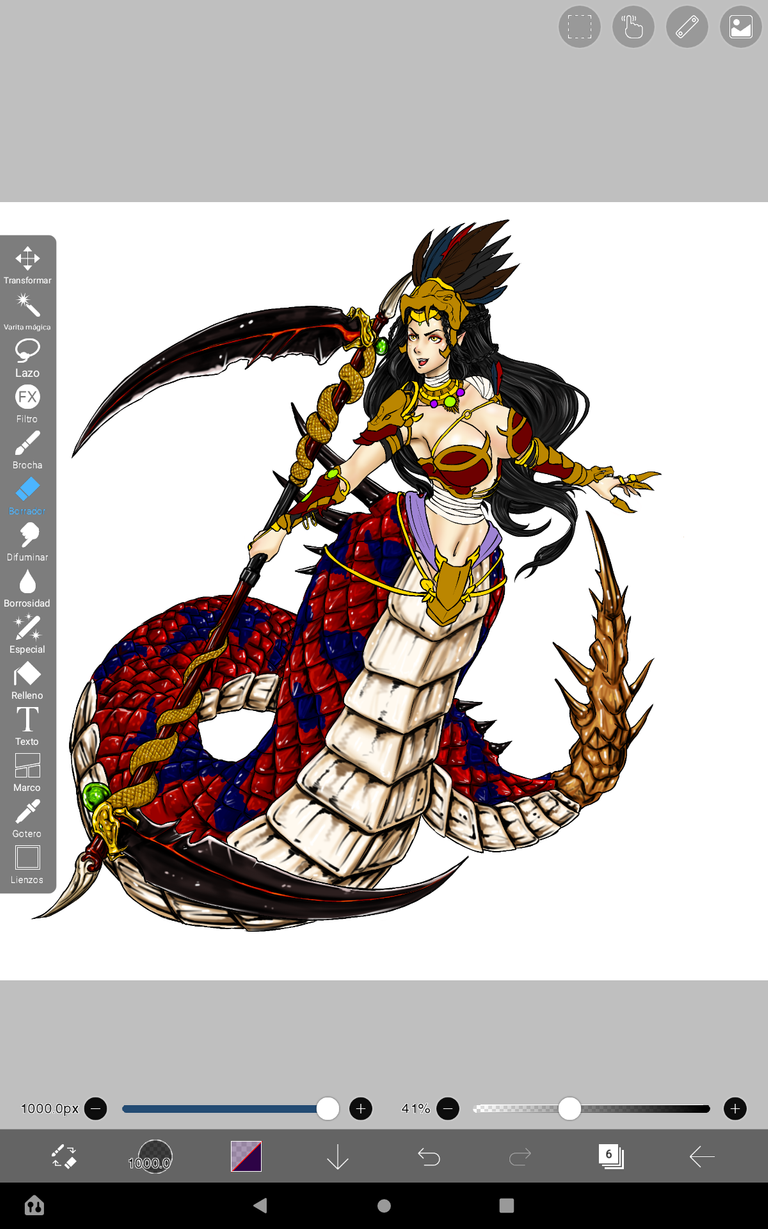 ---
Para finalizar con el personal detalle la armadura, empezando por el pecho y torso, luego los brazos y culminando con la estructura en su cabeza, siendo las plumas lo último que detalle.
To finish with the staff detail the armor, starting with the chest and torso, then the arms and culminating with the structure on his head, being the feathers the last thing I detail.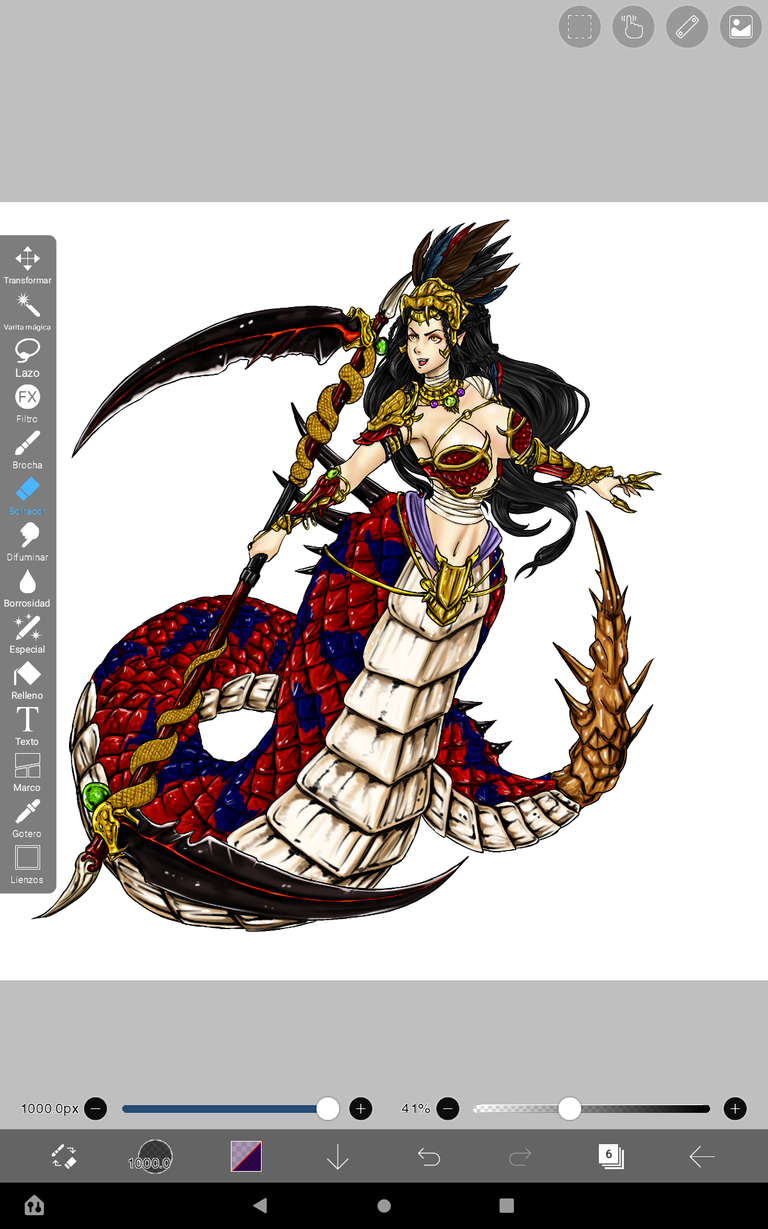 ---
Para el fondo realice dos columnas con serpientes enrolladas, las cuales detalle de dorado, después el fondo lo detalle con morado, gris, verde y negro, dándole ese aspecto sombrío y de casi completa oscuridad.
For the background I made two columns with coiled snakes, which I detailed in gold, then I detailed the background with purple, gray, green and black, giving it that somber look of almost complete darkness.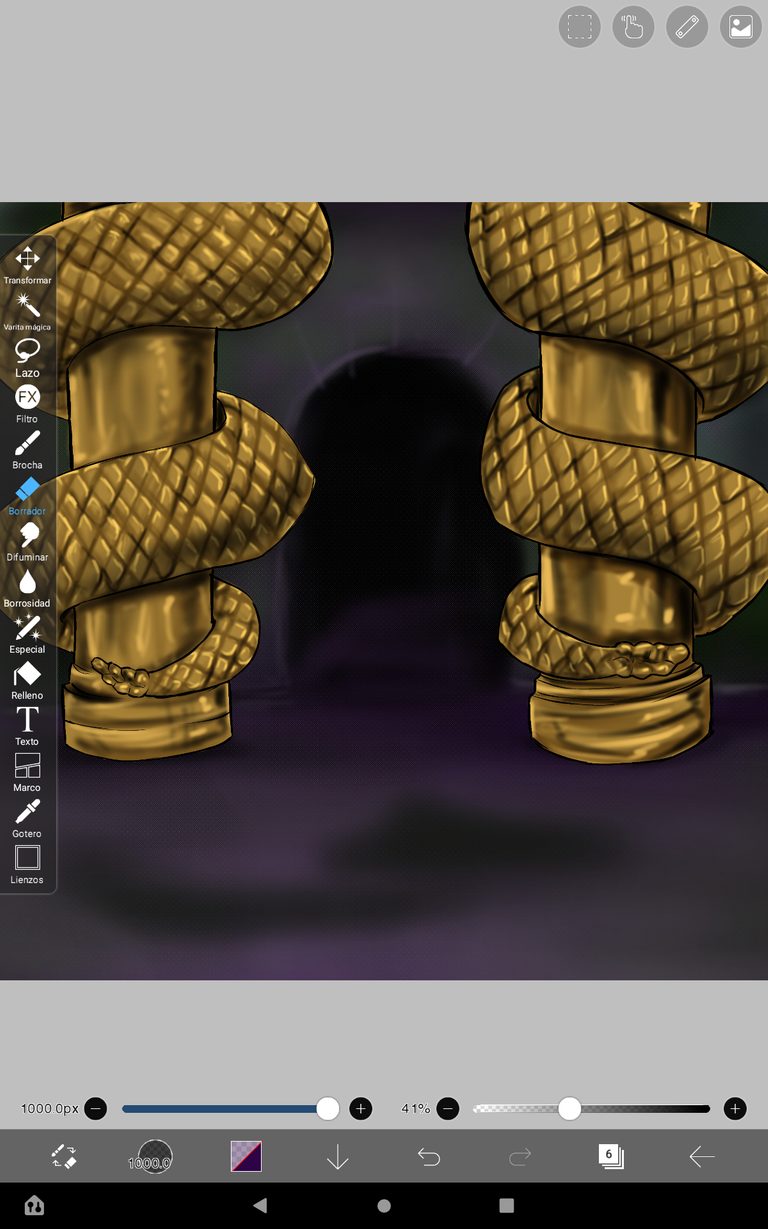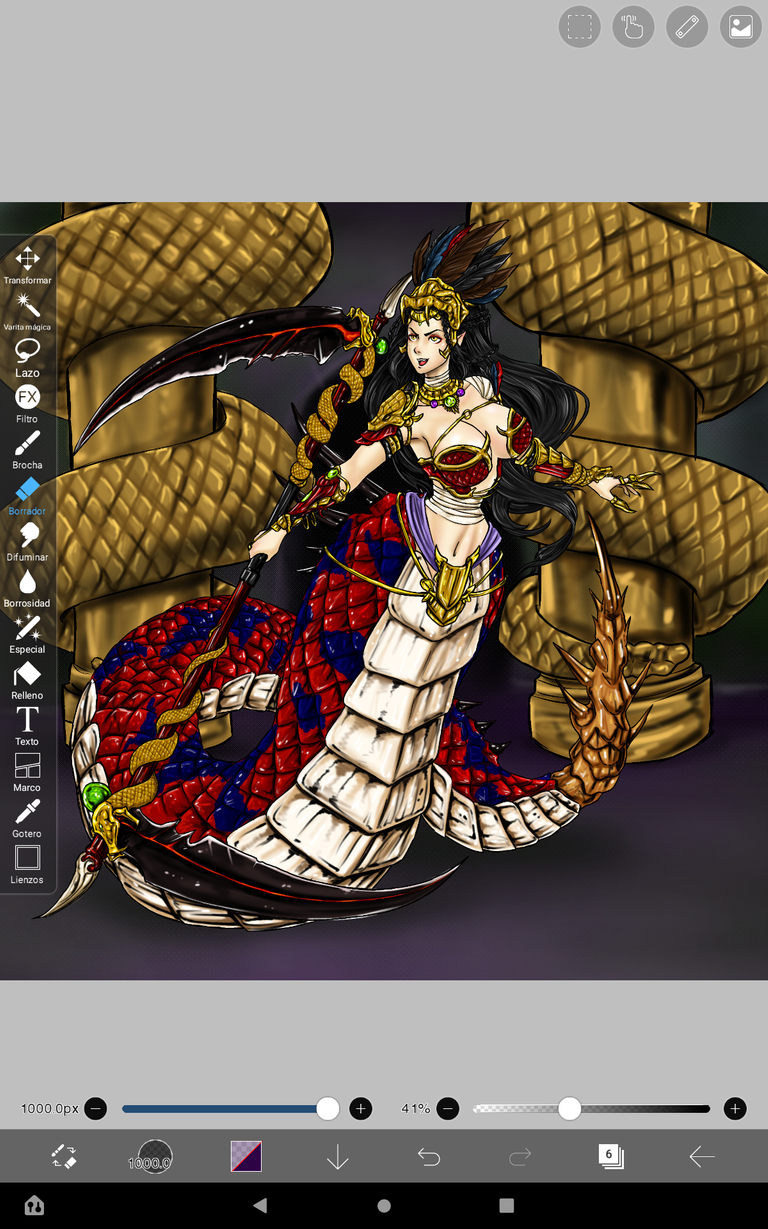 ---

Me fascina este diseño especialmente por el color de las escamas de rojo con azul y la parte inferior de un tono beige claro, sin duda que el color rojo domine sobre los otros le da el aspecto de que una oponente feroz, además de que tener el cabello negro y una piel semi pálida ayuda más a transmitir esa idea de ferocidad. Esperó les haya gustado mi versión de una Nagga Assassin como participación de esta semana, los invito a visitar mi perfil 👉🏼@afa.hb03, donde diariamente comparto los distintos dibujos e ilustraciones, además del distinto material que realizo por encargos.
I love this design especially for the color of the scales of red with blue and the bottom of a light beige tone, no doubt that the red color dominates over the others gives the appearance of a fierce opponent, plus having black hair and a semi pale skin helps more to convey the idea of ferocity. I hope you liked my version of a Nagga Assassin as this week's participation,
, i invite you to visit my profile 👉🏼@afa.hb03, where I daily share the different drawings and illustrations, in addition to the different material that I make by commissions.
📱Plataformas y Redes Sociales📲
📱Platforms and Social Networks📲
👇🏼👇🏼👇🏼👇🏼👇🏼
✨🌟✨
✨🌟✨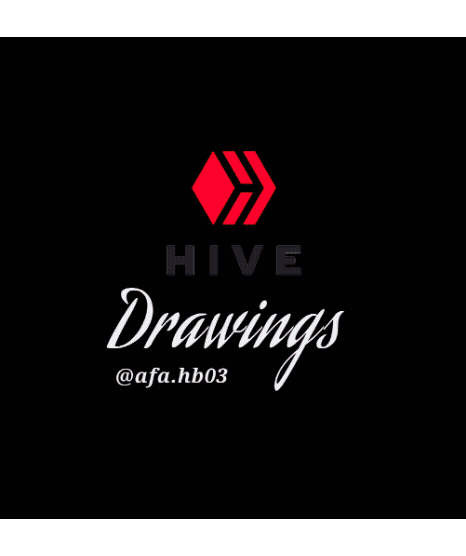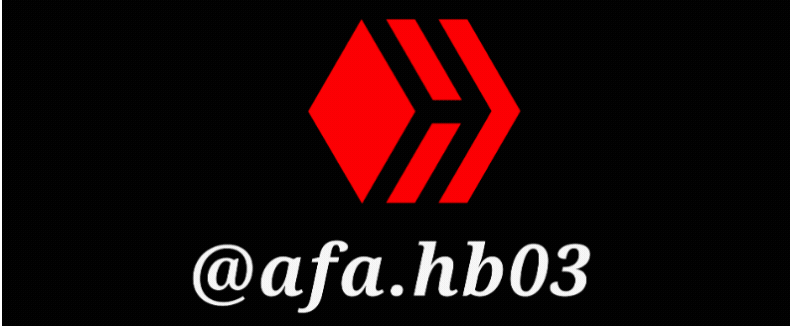 ✨🌟Gracias por leer, espero les guste y hasta una próxima publicación🌟✨
✨🌟Thanks for reading, I hope you like it and see you next time🌟✨
---
---