Hive-engine update: Liquidity Pool Reward Tracking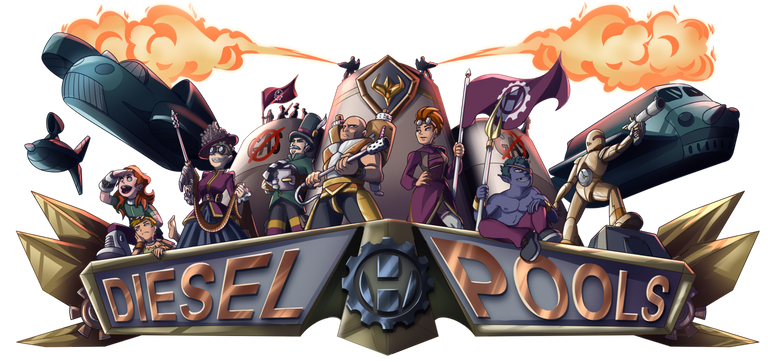 Ok, well, I'm pretty blown away by the latest changes to the site. You should be too. We've added a ton of information to the diesel pools and some additional info to the market page. Credit goes to @reazuliqbal. He's a pretty awesome. If you're using tribaldex.com or happy that outposts exist you should vote his witness.
Update Log
Updated 'Your Positions' section with a chart of day by day liquidity value. Also added fee earned table.
Updated 'Pools' page new table completely generated from the info api, also added charts for day by day liquidity and volume charts.
Added 'Transactions' page with all the pool transactions.
Markets now have an hourly and daily chart option, which should be more accurate than the previous marketHistory based one
All of the changes are in beta, please let us know if you find any bugs.
Updated Images - "Pools" tab
This first image is for when you go to pools. You'll see that over the last year our highest volume day on teh exchange was 33M dollars traded back and forth. The last 24 hours of trading has $696k of volume here. There's currently $9.58M of million of value locked into liquidity pools (at these prices).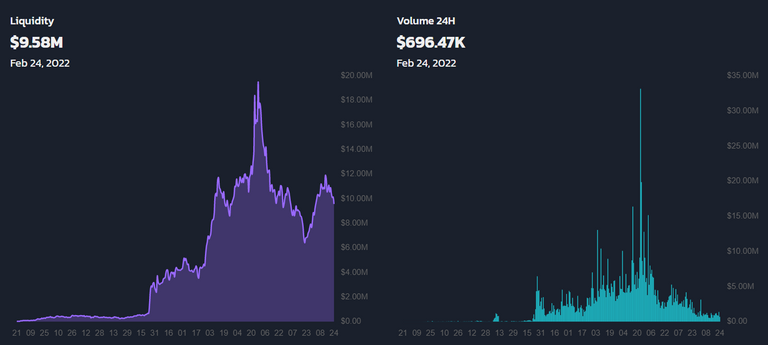 I think this chart is pretty handy for giving us a sense of the activity of the exchange and overall how are markets doing especially those linked to Hive.
Updated Info- "Pools" tab
Underneath the Pools tab is an updated table that now shows total liquidity, fee earned, and volume.

If you look you can see that at today's current value the people that are staking Hive and DEC in the HIVE:DEC liquidity pool have earned 6,236 Hive and 1.6M DEC. At today's prices that's worth just over $10k. At today's prices that's about 1% return per month. Be careful as you approach this though. The value of the fee earned and the liquidity present is price dependent. So, expect change, but that's just crypto 101.
At a quick glance voucher:hive is the highest returning pool on the exchange at the moment giving a nearly 4% per month return to LPs.
Update table- Your Positions
Here's a recent chart I'd like to share of what "your positions" looks like now-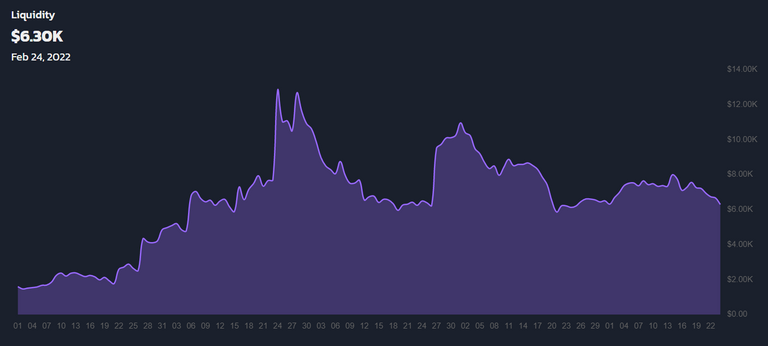 You can track the value of your portfolio over time and use it to figure out how much your positions in diesel pools are worth.
Underneath the chart is your actual liquidity positions-

Underneath that is the amount of fees you're earning-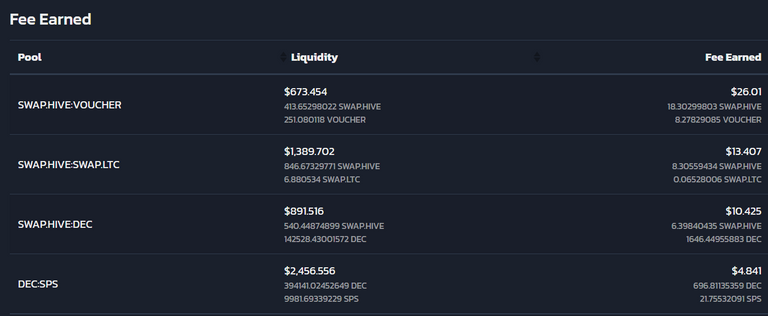 Transactions page added
If you click on the transactions tab under the pools tab you can see your last transactions-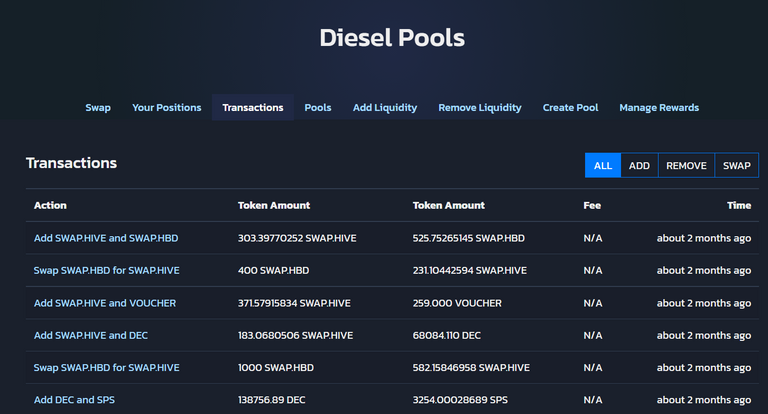 Updated Markets
So, for a little extra special gift the markets tab have been updated. You'll see there's now daily and hourly chart options available.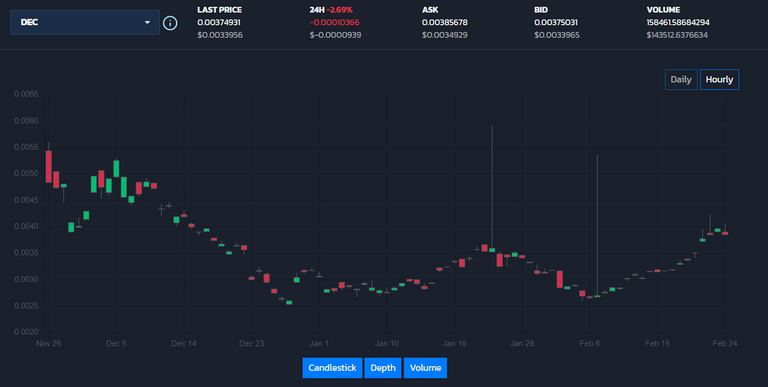 What's next?
Ok, so, we're getting our tax project live and just finishing up some server stuff for that. We'll be going back over the hive-engine classic site and updating it. We intend to continue operating two different pages for the exchange. We view hive-engine as the entry level exchange and tribaldex.com as the more complicated tool.
If you haven't visited tribaldex.com and poked around with the liquidity pools that we call diesel pools then I highly suggest you do. These are some of the easiest pools to interact with. There's some great returns available by staking tokens into the liquidity pools and you're missing out by not participating.
---
---