Splinterlands AMA July 9th, 2021 - And a quick state of the game before the governance token launch at the end of the month.
Please find our most recent AMA below. We spoke with Knightav from Yield Guild Games. We're now the second most active channel in their ecosystem and they're saying that the scholars program is really heating up.
Matt and I discuss a bunch of the roadmap and answer player questions.
We're seeing higher trading volumes:

We've broken 10k rentals in the new system!

Looks as though the base number of games per day is climbing to 140k/day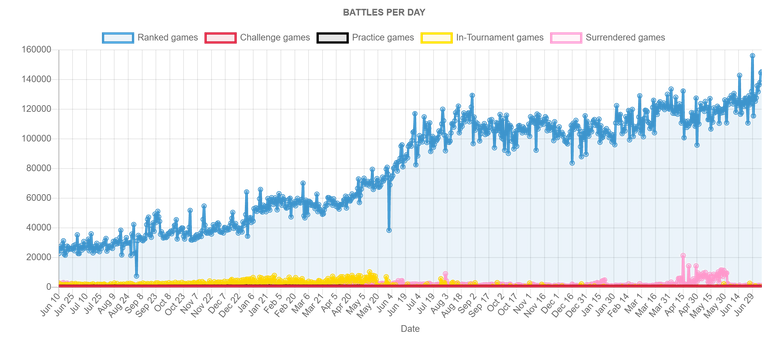 We hit our all time high number of active players in a day last week with over 8000 accounts interacting on the same day!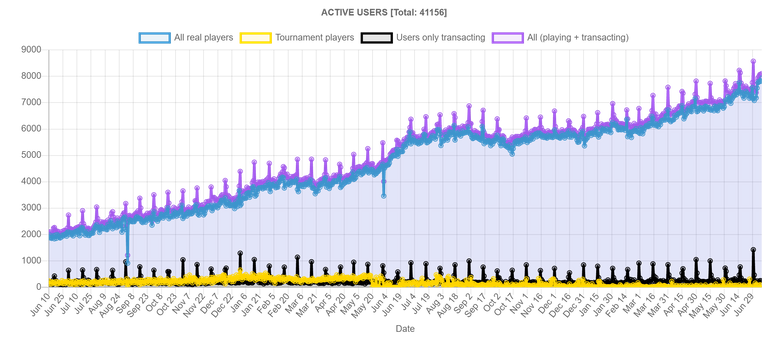 We have registered 3243 players just over the last 3 days, which is roughly a 1% increase in the registered user base per day for the last 3 days!
The cards are nearing a milestone of $25M USD on the secondary market!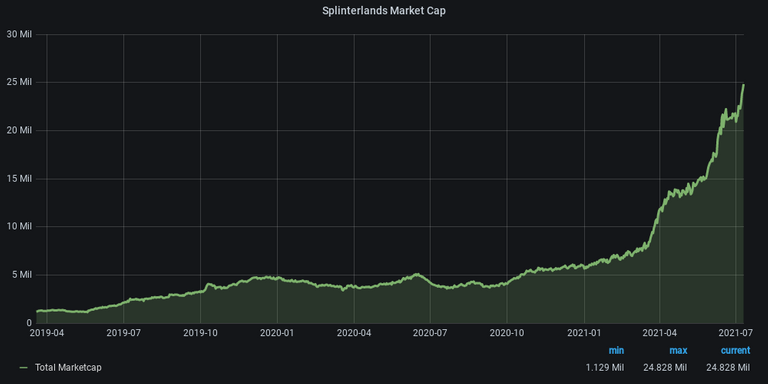 To put this in perspective, if our cards were a fungible token listed on CMC we'd be ranked in between these two at coin rank 567-

While some of you are thinking you're late, I'd suggest that you're still extremely early. Hearthstone has declined some and they're at 3.5M active players per day. We're under 100k. We have to grow our player base 450x in order to reach waning Hearthstone levels.
Lastly, we're expecting our fungible governance token to be out by the end of the month. It's called Splintershards and you can read more about it at https://sps.splinterlands.com. We initially modelled some aspects off of the AXS token and then put our own spin on top of it. Here's how the Axie token is doing-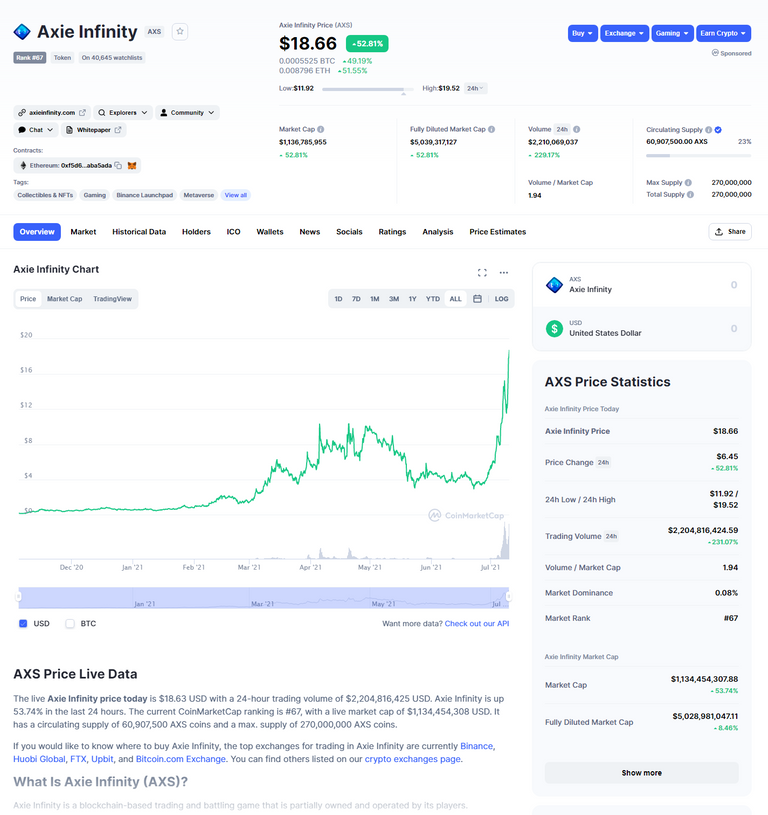 We're hoping to rival that and showcase how our 600k onchain transactions can scale.
Goosebumps
I can't share the company name, because it's poor form, but I can tell you this: I was talking to executives at one of the largest and most recognizable video game companies in the world this week. I introduced myself as CEO of Splinterlands and was sharing some data. He said "I'm very familiar with Splinterlands!" The hairs on my arms stood straight up. We're doing something pretty amazing here and even though we're still small by industry standards people are watching what we're doing.
If you're looking for the next Axie, I think you may want to try your hands at Splinterlands, and if you can get in before the governance token and airdrop start all the better!
---
---