The Secret of Praetoria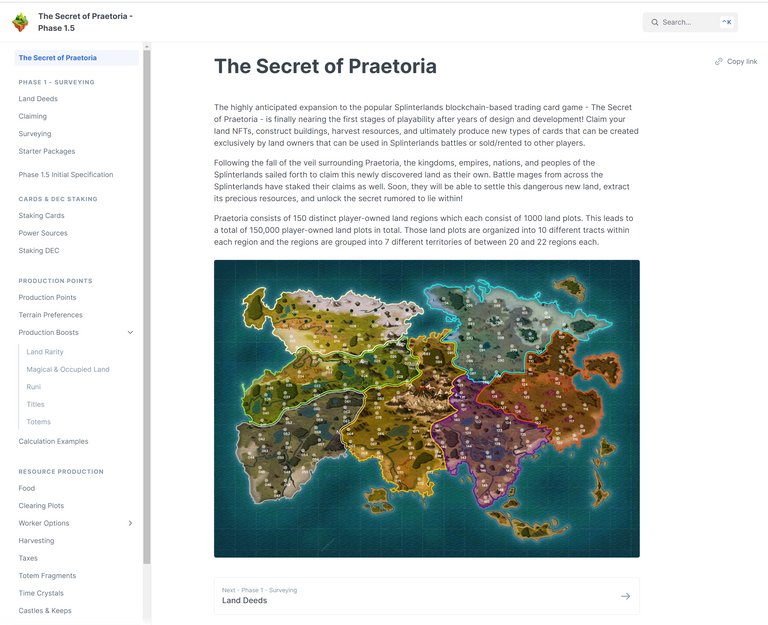 Most everyone on Hive I suspect knows that Splinterlands has recently released the white paper for the next expansion to the game. It's an exciting time in the Splinterlands as we're launching 2 new games at roughly the same time. Splinterlands is launching our tower defense game: SOULKEEP. We're also launching our empire building game the Secret of Praetoria.
In SoP you're able to use your monsters, land, DEC, and Runi together to research the Secret of Praetoria, mine SPS, and farm grain from your plots.
The game is a little more passive than Splinterlands where you're expected to battle day after day to earn your rewards whereas here your goal is to min/max your plots in order to maximize your production.
It has some heavy inspiration from Civilization. If you enjoyed that game you may find there are elements that you like here as well.
You can read the full whitepaper here: https://splinterlands.gitbook.io/the-secret-of-praetoria/
---
---