[ENG-ESP] My experience so far in Splinterland

Hello everyone!!!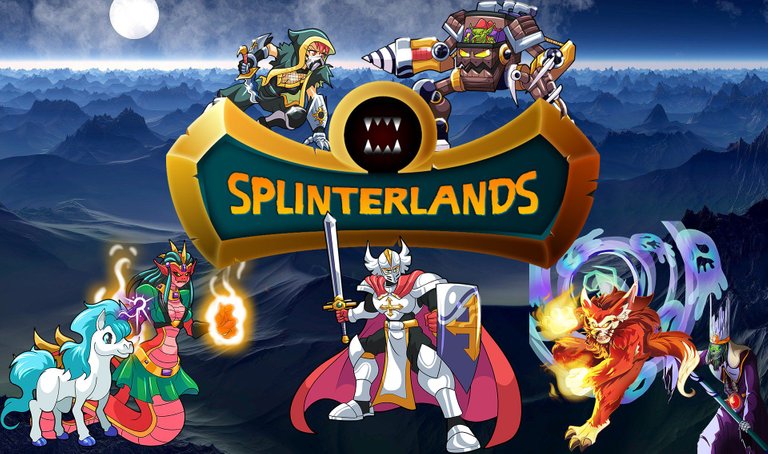 It's been a couple of years since I learned about the existence of this great Play-to-Earn, NFT, Blockchain from the Hive ecosystem. And today I want to talk to you about what I have experienced, analyzed and lived since then, since I realized how important this game is for many people who live from it for its economy, also for what it can generate and also the number of users it has.
How ​​to get to Splinterland?
It was in 2019 when I was just getting to know the world of cryptos, through acquaintances and friends that some of them had been in it for some time, and others had already covered years. After I already had some knowledge and vision about the world of cryptocurrencies in general, I put it into practice by starting to operate in one of the most famous and well-known exchange houses such as Binance. At that time when I was just doing Trading, I was very aware of the news on a daily basis, since this type of market is very speculative, for that I went to a well-known page which is Cointelegraph, and it was there when I saw the event of Splinterland, I read it, got interested in it, and then looked for ways to get into the game.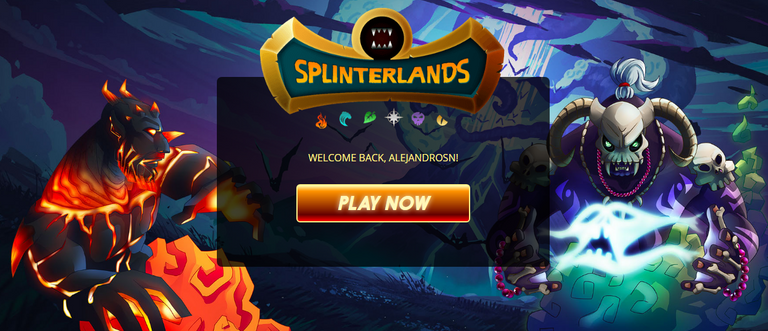 Screenshot
How ​​do I see Splinterland?
From my point of view, this game seems exciting and entertaining to me, since I am using this type of card game with monsters that you compete in turns, it recorded a lot of Yu-Gi-Oh!, and I know that several of you too. Its game mechanics are not bad at all, and the updates that they release sometimes seem to me to be necessary measures to maintain the game's economy, I quite like it when the developers work hard on a game so as not to let it die, it generates a lot of confidence in the players users and keeps the fun of the game.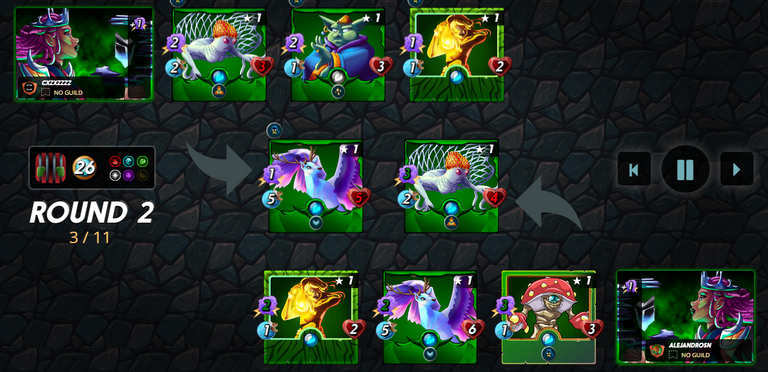 Battle Link
How's Splinterland doing?
Currently I have to confess that for almost three years I was able to enter the game through a promotion code or referee, the truth is that I do not remember very well, I have been paying serious attention to it in the last months of 2021, especially when the fever began from Axie Infinity and Plants vs Undead, from there I focus more on Play-to-Earn, Nft's. Since then, if he had taken care of him since then, had a good level account with better cards and good strategies, he would even have generated a good amount of money I would say.
At this time my account has a quantity of 131 playable cards and 28 in possession with a couple of gold foil cards; all of that giving me the amount of 1,980 power in my account. I know, for many this would be a noob account, with very little value, that doesn't even reach Bronze I, but all that was achieved by playing in a few months and without investment so far.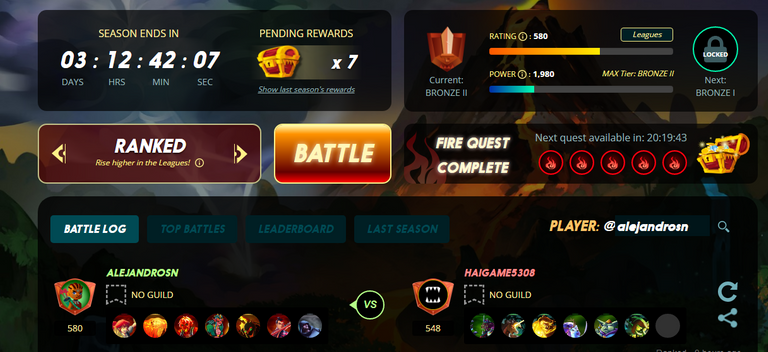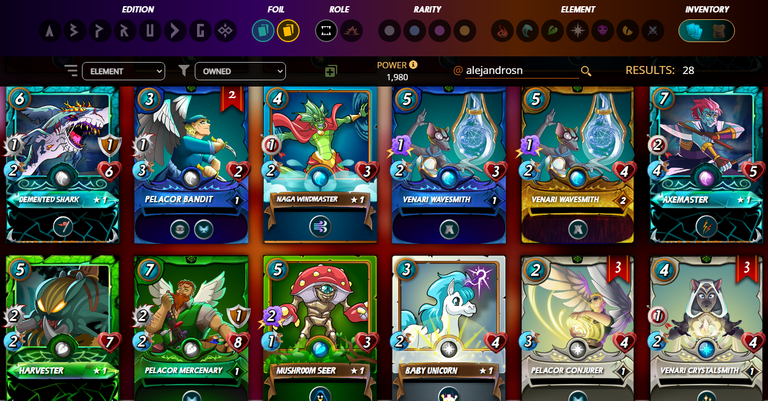 Screenshot
Do I have goals with the Game?
Of course, yes, that's why I paid a lot of attention to it for a few months, from my appearance I see potential, mainly because this game is already a year old and still draws the attention of many users, I would say that Splinterlands is one of the fathers of the Play - to-Earn, in addition to other games such as Axie Infinity, which also has a certain number of users. That is why I have some goals that I want to achieve during this year 2022:
Set a game schedule
Play every day to complete daily quests
Get the necessary cards to reach at least 5,000 power
At 5,000 power, think about investing in cards
Finally being able to make good profits.
Here I end with my friends of the publication, I hope you liked it, I would like you to leave your comments with some advice or inviting me to a Discord group, I have some time for these things, I would appreciate it.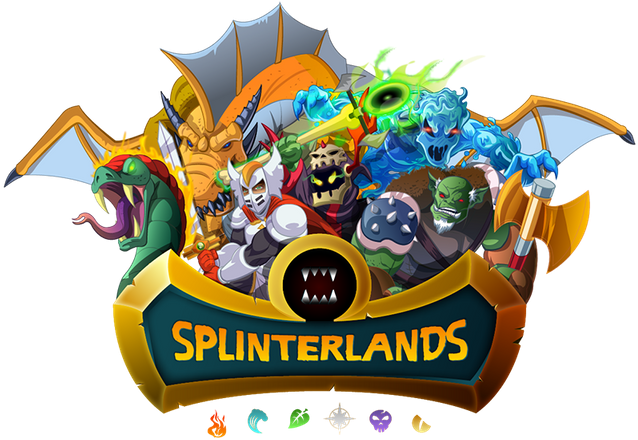 Image source
Thank you for reading!!!
En español
Hola a todos!!!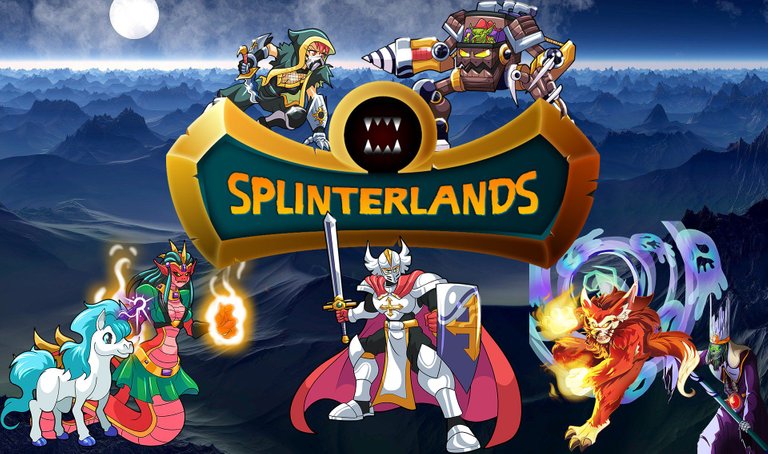 Ya hace una par de años desde que supe la existencia de este estupendo Play-to-Earn, NFT, Blockchain del ecosistema de Hive. Y hoy les quiero hablar lo que he experimentado, analizado y vivido desde ese entonces, ya que me di cuenta de lo importante que es este juego para mucha gente que viven de el por su economía, igualmente por lo que les puede llegar a generar y además la cantidad de usuarios que este posee.
¿Como llegue a Splinterland?
Fue en 2019 cuando apenas estaba conociendo el mundo de las criptos, por medio de personas conocidas y amigo que algunos de ellos tenían cierto tiempo en ello, y otros ya abarcaban años. Después que ya tenía algo de conocimiento y también de visión sobre el mundo de las criptomonedas en general, lo puse en práctica comenzando a hacer Trading en una de las exchange más famosas y conocidas como lo es Binance. En aquel momento cuando recién hacia Trading, estaba muy pendiente de las noticias a diario, ya que este tipo de mercado es muy especulativo, para eso me iba a una página también muy conocida la cual es Cointelegraph, y fue allí cuando vi el acontecimiento de Splinterland, lo ley, me interese en ello, y entonces busque las manera para entrar al juego.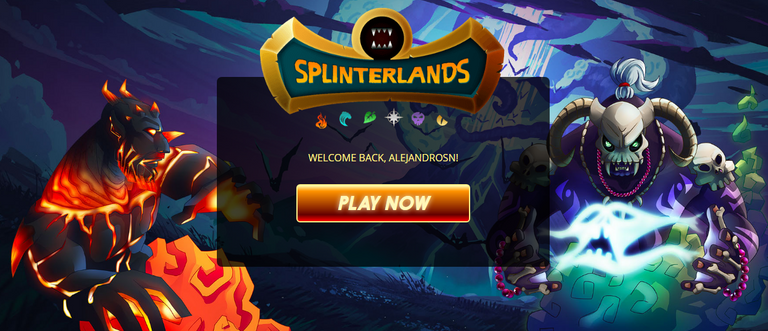 Screenshot
¿Como veo a Splinterland?
Desde mi punto de vista este juego me parece emocionante y entretenido, ya que estoy familiarizado en este tipo de juegos de cartas con monstruos que se compite por turnos, me recordó mucho a Yu-Gi-Oh!, y sé que a varios de ustedes también. Su mecánica de juego no está nada mal, y las actualizaciones que lanzan en ocasiones me parecen que son medidas necesarias para mantener la economía del juego, me gusta bastante cuando los desarrolladores trabajan bastante en un juego para no dejarlo morir, genera mucha confianza a los usuarios y mantiene la diversión del juego.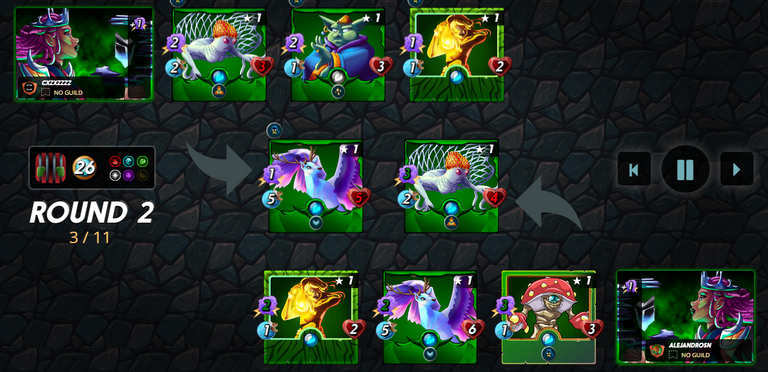 Battle Link
¿Como me va Splinterland?
Actualmente tengo que confesar que desde hace casi tres años que pude entrar al juego por medio de un código de promoción o referido, la verdad no recuerdo muy bien, le vine prestando seria atención los últimos meses del 2021, más que todo cuando comenzó la fiebre de Axie Infinity y Plants vs Undead, desde allí me centre más en los Play-to-Earn, Nft's. Desde entonces, si le hubiese tomado consideración desde entonces, tuviera una buena cuenta nivelada con mejores cartas y buenas estrategias, hasta hubiera generado buena cantidad de dinero diría yo.
En estos momentos mi cuenta posee una cantidad de 131 cartas jugables y 28 en posesión con un par de cartas de láminas doradas; todo eso dándome la cantidad de 1,980 de poder en mi cuenta. Lo sé, para muchos esto sería una cuenta noob, con muy poco valor, que no llega ni a Bronce I, pero todo eso lo he logrado jugando en poco meses y sin inversión hasta los momentos.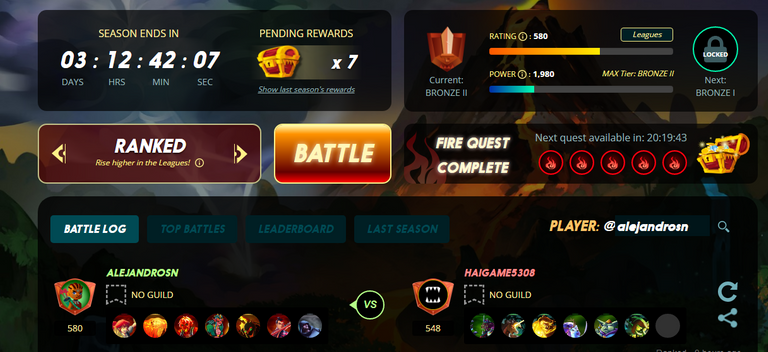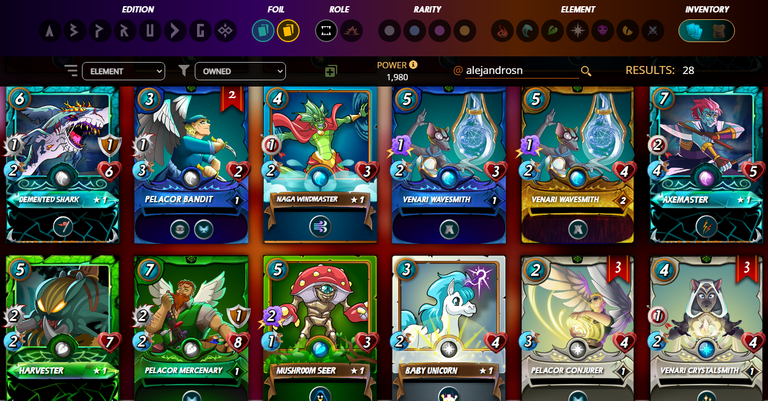 Screenshot
¿Tengo objetivos con el Juego?
Pues claro que si, por eso le he prestado mucha atención durante unos meses, desde mi aspecto le veo potencial, principalmente porque este juego ya tienes año y todavía llama la atención de muchos usuarios, diría que Splinterlands es uno de los padres de los Play-to-Earn, además de otros juegos como es el caso de Axie Infinity que también posee cierta cantidad de usuarios. Por eso tengo algunos objetivos que quiero cumplir durante este año 2022:
Establecer un horario de Juego
Jugar todos los días para completar misiones diarias
Conseguir cartas necesarias para llegar al menos a 5,000 de poder
Llegado a los 5,000 de poder, pensar en invertir en cartas
Finalmente poder sacar buenas ganancias.
Aquí culmino con mi post amigos, espero que les haya gustado, me gustaría que dejen sus comentarios con algunos consejos o invitándome a algún grupo de Discord, tengo algo de tiempo para estas cosas, se los agradecería.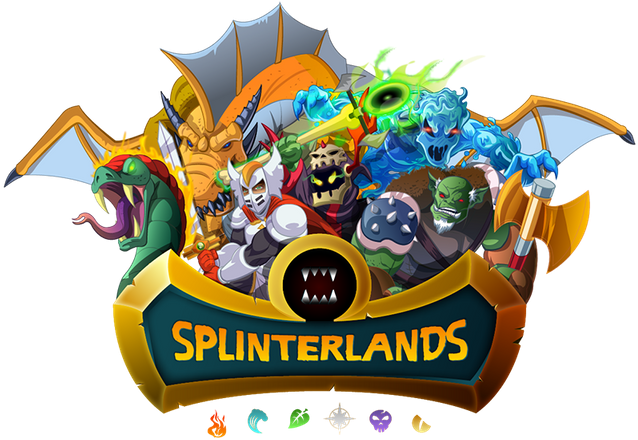 Fuente de Imagen
Gracias por leer!!!
---
---