How did you start your Marketing Career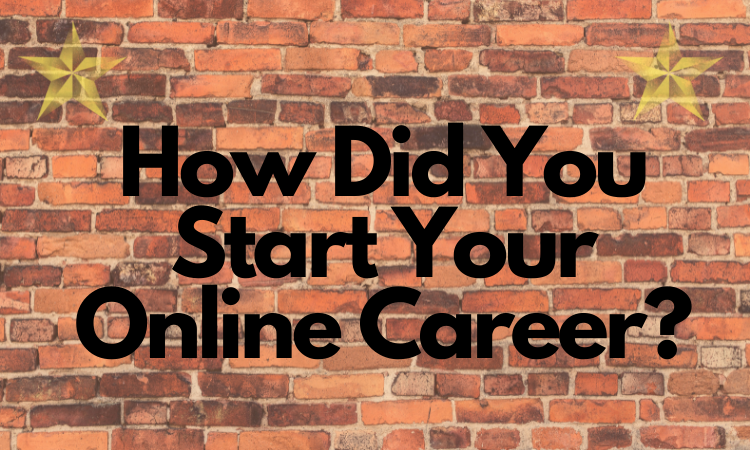 How did you end up here on Hive. This is how I got here.
The main reason that I Started doing things on the internet is because I wanted to find a way to free up my time so that I could create music full time, or at least be able to spend more time doing that.
Because I was working full time I thought that I could free up my time if I started an internet business.
At first I was drawn to affiliate marketing with Safelist's and Traffic Exchanges. It is still interesting to me and that is why I use List Nerds
The next big challenge was starting a list and my Word Press Sites
I actually had resistance to making a list because I didn't think I was a very good writer.
I still struggle with writing but have found that I am ok and I just need to practice more just like anything you want to get good at.
Then I ran into Click Track Profit about 5 years ago which has taught me a lot about marketing on the internet and how to develop a list, fast forward, I joined Hive about Two years ago. I joined when it was still Steem.
Hive has opened my eyes to a whole new way of doing business and community.
I especially am enjoying Rising Star and am looking into creating Music NFT's.
List Nerds was also a site that I used free for many years.
I didn't really use it till I got involved with CTP.
@elianaicgomes @jongolson and @blainjones are definitely pioneers in my opinion. It is refreshing to use sites that have a different marketing approach.
I like not having to pitch my products like the way I have always done. I don't like hard sales anyway.
The List Nerds approach is great because it is plugged into Hive so it gives incentive to write good posts that will get people interested in you as a person. I like the personal touch and developing connections with people is awesome.
I feel like I am getting closer to my original goals of having a way to support myself in addition to creating music. It is exciting to do marketing and music and art all together.
I am looking forward to the innovations that the blockchain will bring in the future.
Here is my Band Website if you care to take a listen.

​
Also check out my website

​
What are your thoughts. I really want to know how you started and ended up on hive?
---
---