I have activated my Guild
Hello! I created the Guild a long time ago.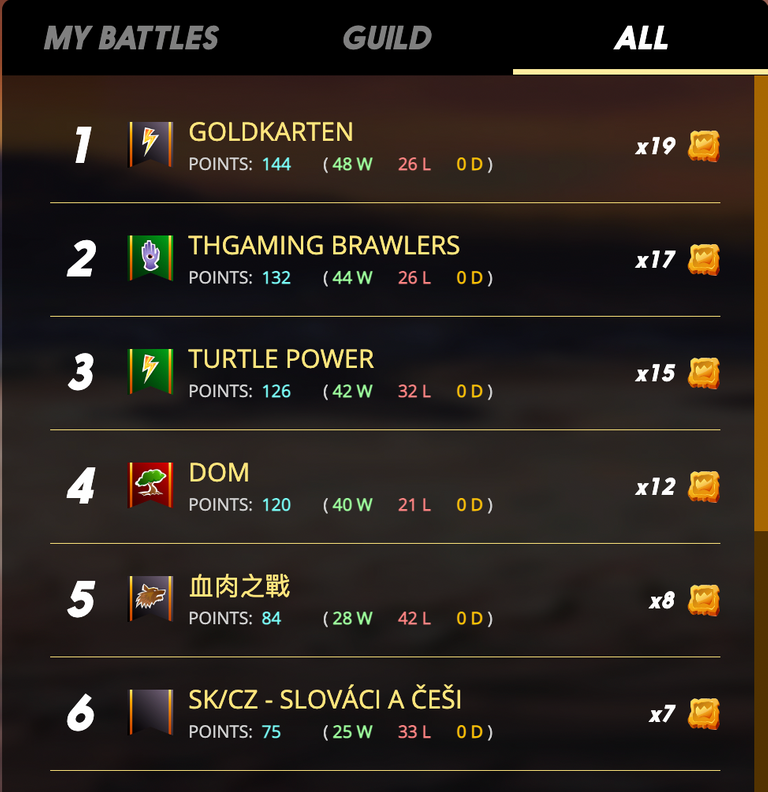 Now I have recruited players. I am pleasantly surprised by the result. Together we managed to take first place. In my Guild, I don't charge players. And I made a symbolic 1000 Dec reward for the best player. This player has won all battles.
---
---