Our Guild in first place
All members of our Guild work hard to achieve the best results.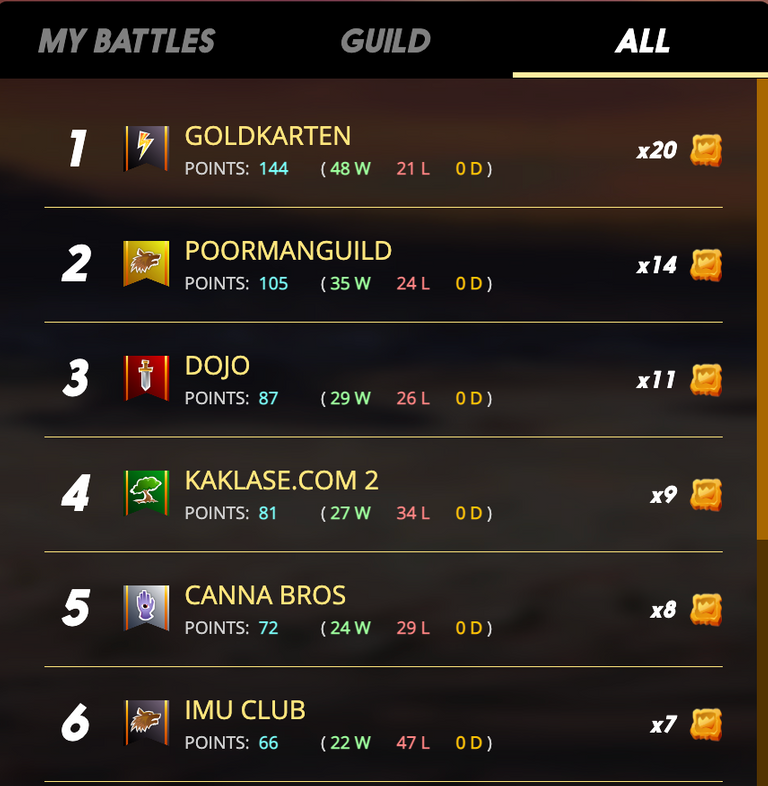 There are no mandatory fees in our Guild.
I, as the owner of the Guild, will pay 1,000 Deuces to participants who have no defeats in Fray.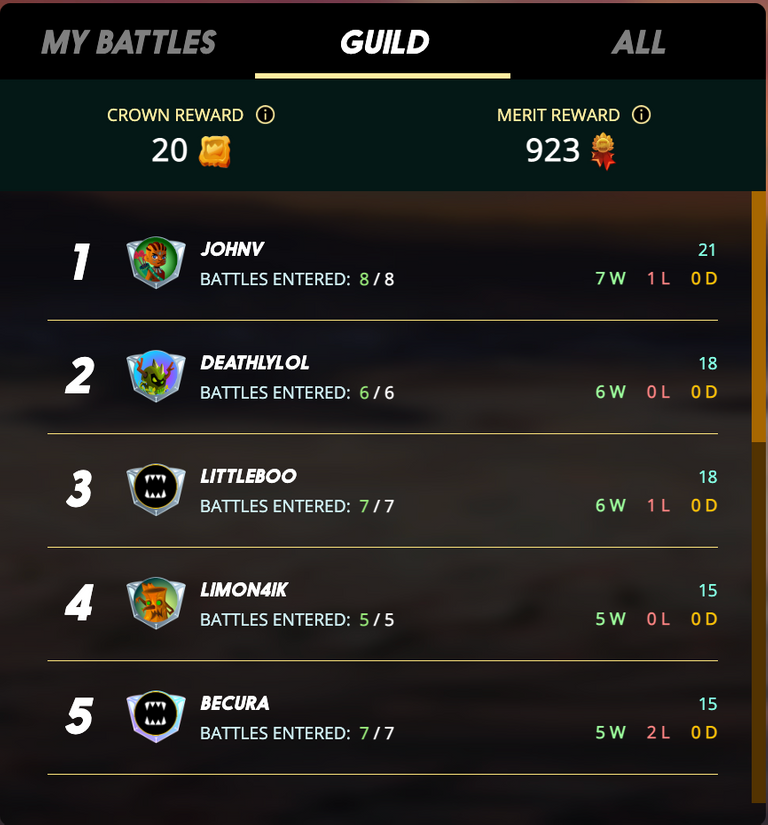 1000 Dec received @deathlylol and @limon4ik. Congratulations!
---
---