WHAT I'VE LEARNERD IN SPLINTERLANDS SO FAR.

I wouldn't say it's been all fun playing splinterlands so far. When I started there were times when I thought I had gotten the hang of it and other times when I realized I didn't know what I was doing but I guess it's all part of the learning process. As with everything else, we never stop learning of course.
All in all, it's been quite a quite thrilling experience for me.
Here are some things I learned while playing that may be helpful to you.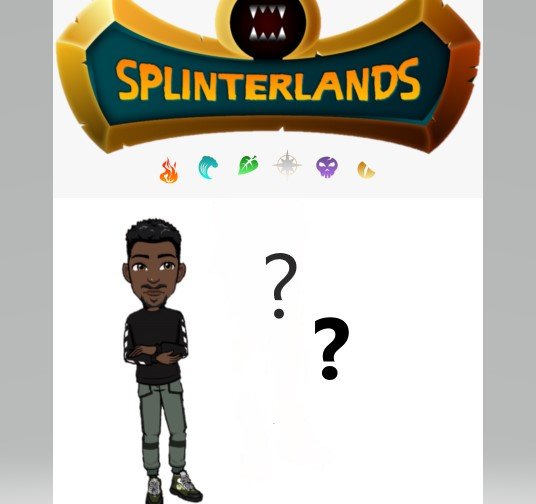 HELPFUL POINTERS
I you're a new player having a little trouble wrapping your head around the dynamics of the game you may find these few hints helpful...
FAMILIARIZE WITH THE GAME BY PLAYING AS OFTEN AS YOU CAN:
It could be intimidating at first but like everything else, you will get the hang of it soon enough. Just keep playing.
SOME THINGS TO TAKE NOTE OF WHEN ENTERING A BATTLE You should k
You should keep an eye out for some helpful tips that display on screen screenbefore the game starts. consider the circled portion of the image below...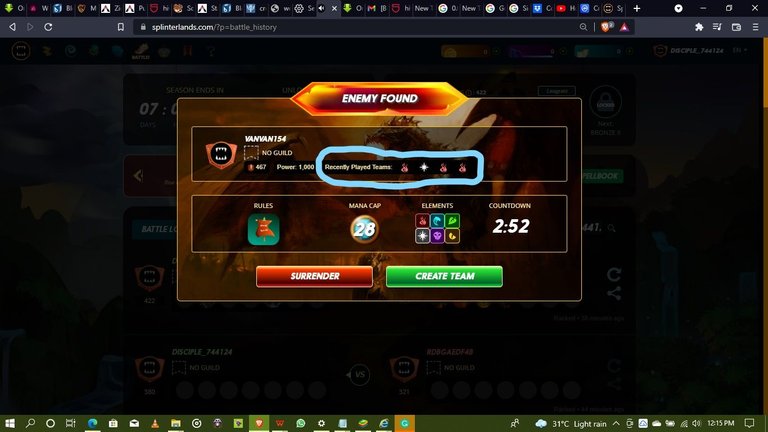 This is very useful information that goes unnoticed by many newcomers. It gives you a chance to forecast the element you are likely to be facing in that battle. That way you can choose a more suitable summoner and deck to match your opponent.
T he beginner tutorial given shows you how to use the pyre summoner with a basic card deck as a model. Feel free to try out different summoners and card combinations, you will learn a lot from experience.
-- ##### Special abilities ::
Some cards have special abilities which you can find out by placing your cursor over the icon(could be more) at the bottom of the card as shown below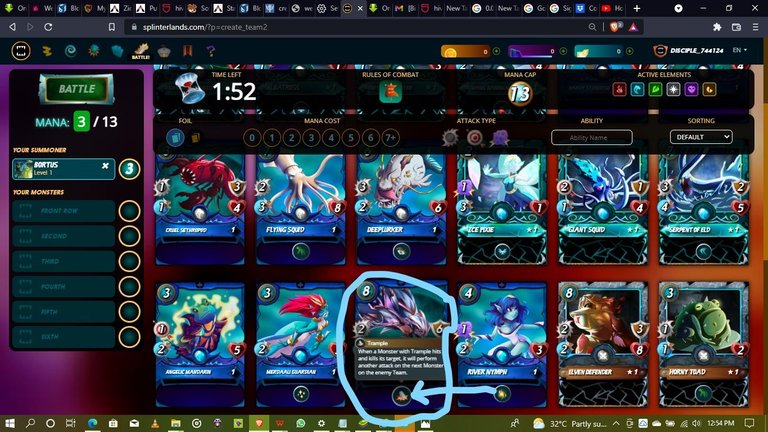 Knowledge of these abilities helps you decide what position(on your deck) to place your cards in according to your strategy.
---
SUMMONERS
They may offer a boost to the cards in your deck and also have some cards specific to them.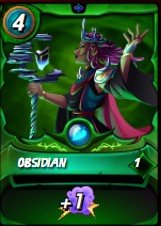 This card will increase the magic powers of the home player's deck(your deck) by 1.
They may also influence the opponent's deck, this is the case when the sign attached to their ability below is negative and the figure attached indicates the magnitude in both cases.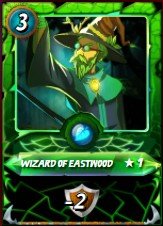 For instance, this card will reduce the guard of all cards belonging to the opponent summoner by 2.
---
CONCLUSION:
I've been able to max out the bronze league III without getting the spellbook which was my intention. I consider it an extension of my tutoutorial.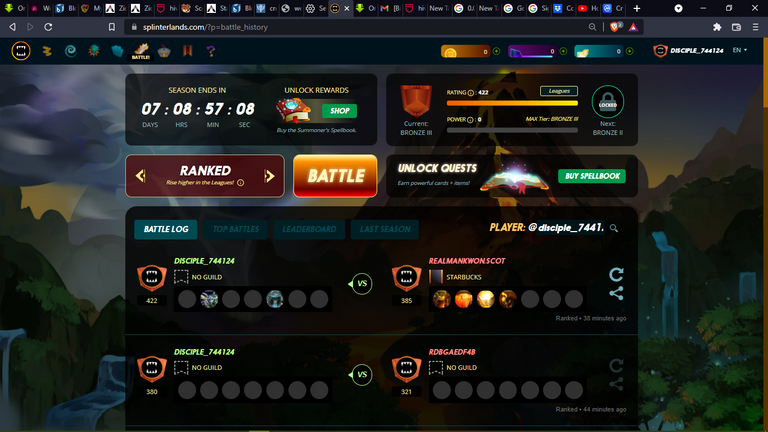 Later today I will be buying the summoner's spellbook which costs only $10 and we can take a look at what it holds.
I'll keep playing and learning so I can get the hang of it.
Here's to a good time gaming on splinterlands!!!
If you're a more advanced player let me know some gameplpay tips that have helped you improve your gameplay
Contact and links:
DISCORD Almostsober#9570
click HERE to start playing SPLINTERLANDS now!
---
---