Another CL Legendary Summoner Airdrop Revealed. Time to buy more packs..
Splinterland has revealed another AirDrop card which is going to be legendary summoner probably Chaos Legion edition. Getting an airdrop is something that everyone likes and I am not the exception because I also love to have more airdrops. I have been buying the CL packs since the beginning and I got most of the AirDrop except a few and probably I was not that much lucky to be part of the group who distributed the cards but this time I do not want to miss it. Today is splinterlands team has revealed the next AirDrop and I was thinking that they should be doing it once the 1 million packs will be sold or close to 1 million sold however they have done it in advance but this will be unlocked only after the sale of theone million packs.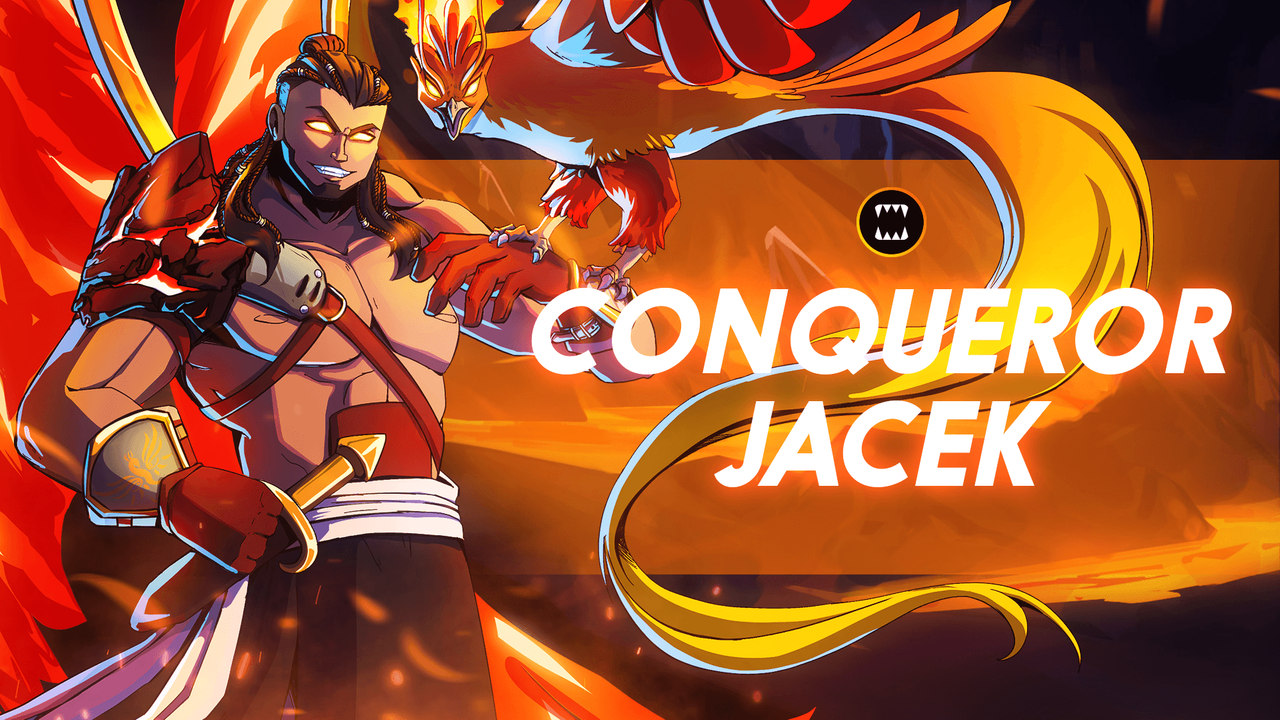 This is a fire summoner and I do not want to miss this time because this is a legendary card and having more legendary cards in the game adds value to the collection power. This card will cost 6 mana to be in the battle and it seems that it is closed to the yodin jaku which cost 7 mana to pick in the game. So this card has the probability of 1 AirDrop in every 575 packs purchased and I have purchased 601 packs in total so for sure I am going to get one card in the standard edition.
players will be GUARANTEED to receive one Conqueror Jacek card for every 575 Chaos Legion packs purchased. Finally, each airdropped card received will have a 4% (or 1 out of 25) chance of being a Gold Foil version of the card.
Getting a gold foil card in AirDrop is something that might require more luck which I think I don't have as of now because I have never been the one but I'm excited that at least I'm going to get one card and this is going to be more power in my deck. This is the 10th AirDrop in this pack and after this, there will be four more airdrops along the way so I will try to ensure the minimum requirement is met and I get the AirDrop cards in my account.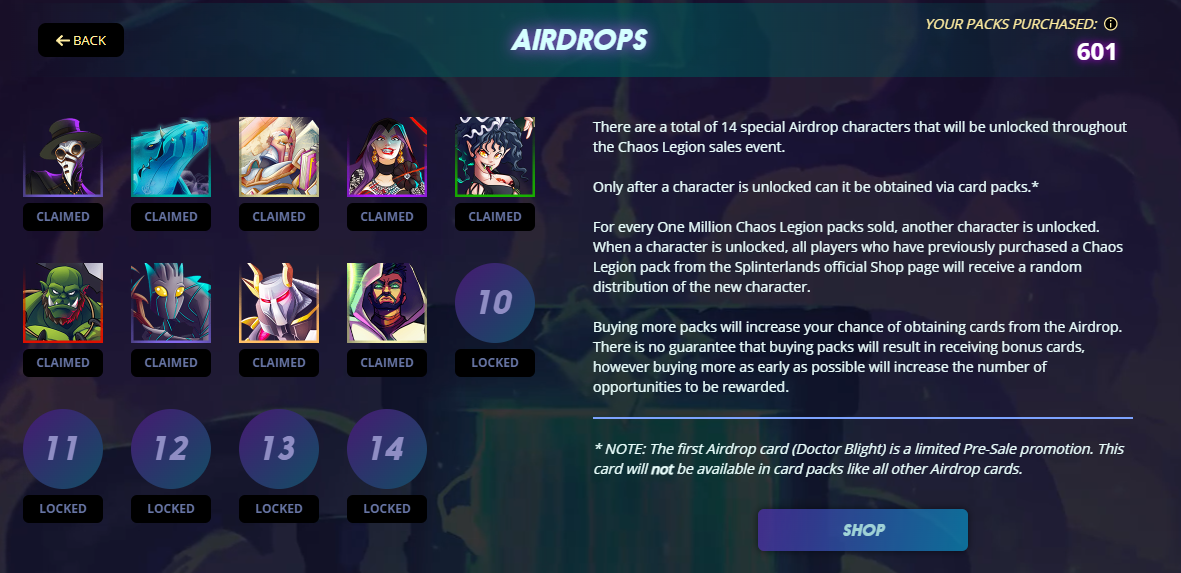 My ultimate goal is to have 1000 CL packs in my account and I have achieved 60% so far however for the remaining 40%, I am trying that I should be made able to get it done soon. Buying packs early is always a profitable deal because we get more airdrops however the price remains the same whether you buy in the early phase or a later time but if we buy late then surely we are going to miss the AirDrop which I think is not a good idea.
As of now, my plan is to accumulate more pets because DEC token price is less where the pack price is fixed with 4000 DEC tokens so technically I can get more packs at the lower price and AirDrop is something that can surely bring more value to my investment. I have no plan to open these packs because I want to hold them for the long term and I know that once the new pack is launched then the price will appreciate over time and we have seen the same trend in the past. I remember that the untamed edition pack price was just 2000 DEC token and now its price is something too high and whoever has been holding the packs must be in very good profit. I am also accumulating voucher tokens so that I can get more bonus packs while buying in bulk which is more than 100.
There are many things to accumulate in the game that including cards, packs, vouchers, and even tokens and I am trying to accumulate all these gradually over th time. I hope that by end of this year I should be able to meet my SPS goal as well as 1000 CL packs in total. These days I am working on my sps goal and soon I'll be sharing more updates about that since I am going to make it more tokens as is taken in my game account. My ultimate goal with sps token is to have 100 ke tokens in my account by year-end and these days when the price of the hive is good I am trying to accumulate more tokens in less time so let's see how it goes and how soon I am able to accomplish my goal with sps token.
Thank you.
Posted Using LeoFinance Beta
---
---