Countdown is on for Chaos Legion official Launch! Exciting times ahead with Splinterlands..
Pre-sale for Chaos Legion is now over and count down for the first official launch is on. I did buy my packs using all the vouchers I had and now I am getting ready for 8th December. This time voucher airdrop amount has doubled which means it will allow me to have more packs however this time there will be no discount in the buy using SPS token. Pre-sale is usually more profitable and SPS discount was certainly one of it which was very good. Obviously, who does not like additional benefits and discount is something that makes it even more fun.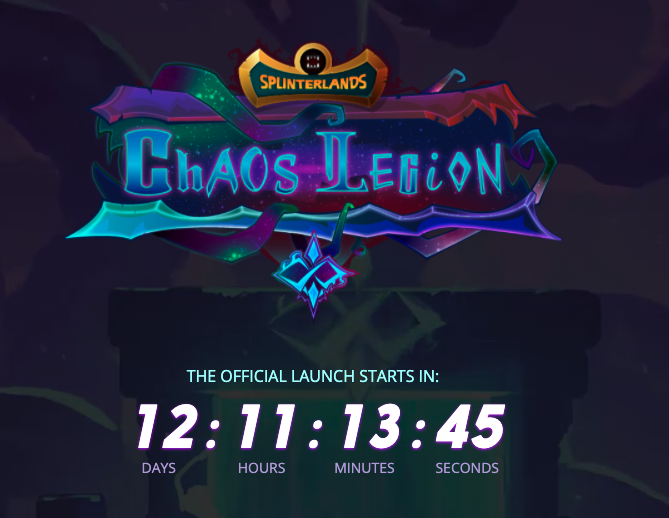 These days hive price is going pretty well so hopefully buying through the hive will be a good idea as it helps us get more packs and that would be a good choice. I don't know what high price hive will touch but seems like 5$ hive is not far away and if it happens then I can thin of having 1000 CL packs. Although my plan is to have 500 CL packs however things can chnage depending upon the best option available. We can't open packs as of now but from 8th December onwards this option will be enabled and I will try to open some packs to see what surprise has got unfolded.
---
A total of 875400 packs are sold and 125727 are rewarded as part of the bonus. This is quite a big amount and this shows that things are creating so much interest and people are buying in bulk. Here is the list of top 10 buyers and I am at 681 rank with 139 packs buy. The person on the first rank bought over 28k packs and this is huge. I think that this is the beginning of the next era in the game and things will become so awesome and fun in the coming weeks and months. This is high time when we need to be part of the growth and accurate everything as much as we can. Be it tokens, cards, or packs, we should try our best to buy and hold because its highly expected that this all will be so expensive.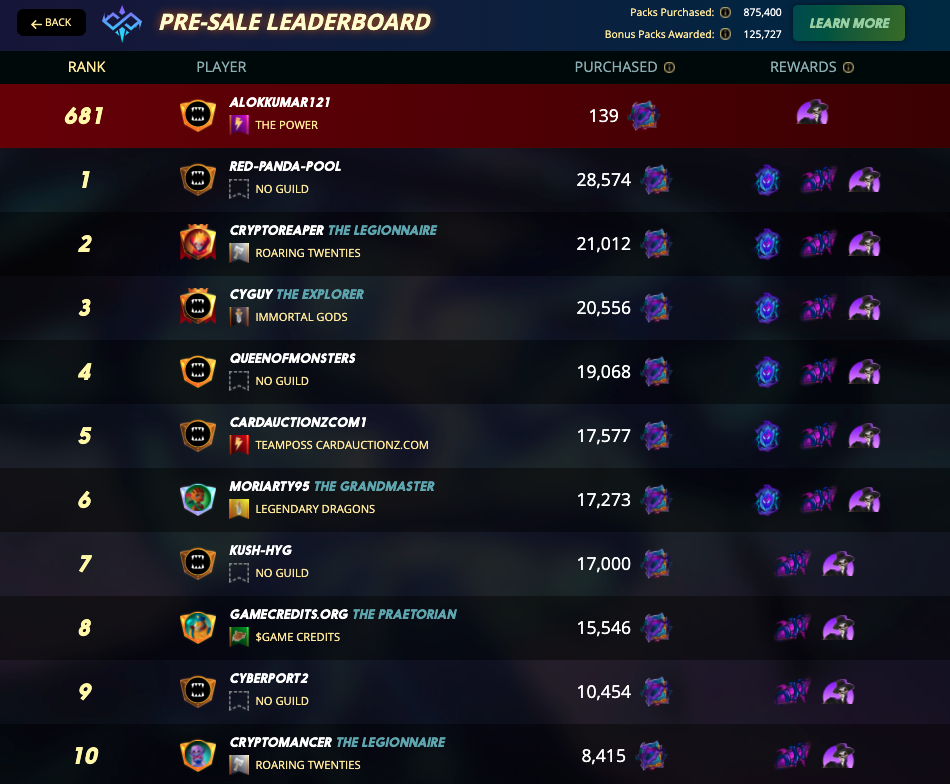 There has also been an update by the splinterlands about the upcoming official launch.
2M additional packs will go on sale in the Splinterlands shop. These 2M packs will still require VOUCHER tokens for each pack purchased (not including bonus packs) and will cost $4 each just like in the presale. Packs will be able to be purchased with Credits, DEC, or SPS, but there will no longer be a discount for purchases using SPS.
So as per this update, there will be 2 million packs for sale and this time also VOUCHER token is requisite to buy a CL pack. So in simple words, we can say that voucher is a must to buy CL packs and this creates the good need for voucher and this is also helping to have more SPS staking which is again a good thing.
Holding more SPS is very good and it will also bring many more earning opportunities in the future and as of now, VOUCHERS is the great one. Things are getting more exciting and it will be even more looking at the current amount of action on the gaming platform. I did not get much time to play battle this week but planning to do more this weekend and earn a decent amount of EC so that I can also increase my SPS airdrop.
Thank you so much
Posted Using LeoFinance Beta
---
---