Getting ready for Chaos Lesion Pre-Sale..
Today its 18th Oct 2021 and its the day to kick start pre-sale for the most-awaited Chaos Legion packs by splinterlands sale. The community has been waiting for the day and this time its linked with the SPS stake and according to SPS staking VOUCHERS will be airdropped to players. Its obvious that the more SPS you stake, the more VOUCHERS you will be getting daily. I am also excited and getting ready for this pre-sale based on my SPS holding I will utilize all the VOUCHERS to buy CL packs. Its been almost 2.5 months and with my daily staking of SPS token, now is the time to get some benefits other than staking reward which was started with more than 500%, and now its reduced to 62% approximately.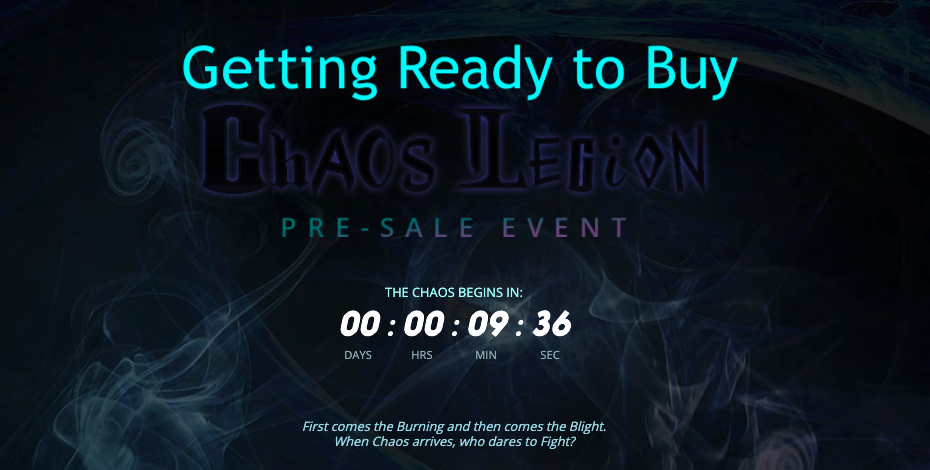 There is a calculator that can help us figure out the upcoming voucher airdrop and since I hold approx 8k SPS here is what I can see. I am eligible to receive 1.86 Vouchers daily which will end up giving me 55 in total in a month. So I will be able to buy 55 packs and its cost would be $220 however if I chose to pay with SPS then I can get a 10% discount and the payable amount with a discount is $198. This is a good deal and I will surely think of doing it because this is a pretty good deal.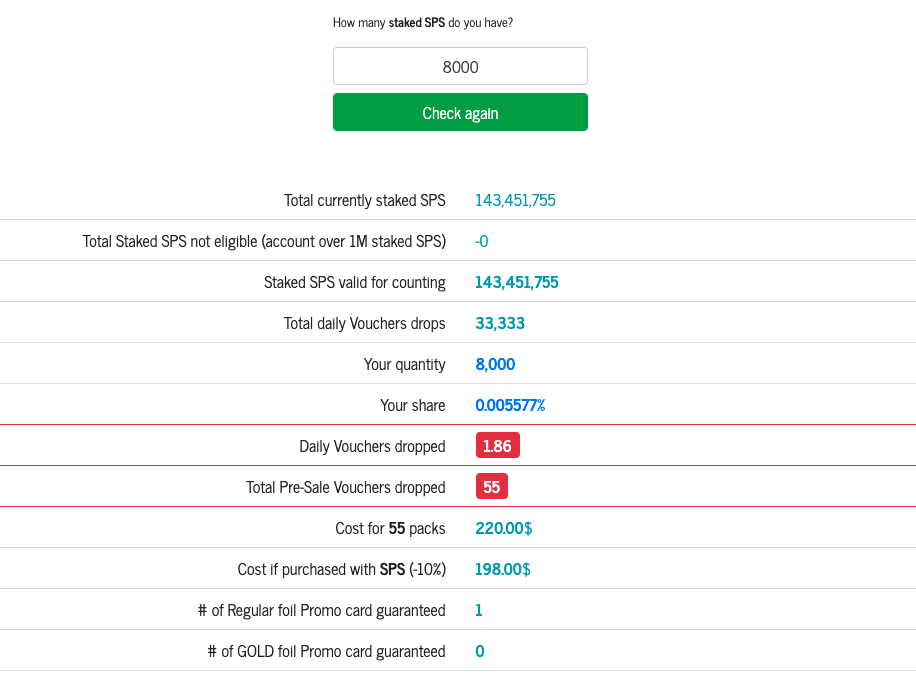 src
33,333 Vouchers will be airdropped per day for 30 days to SPS stakers proportional to their share of total staked SPS. The presale packs will only be able to be purchased with a voucher.
Although vouchers airdrop is yet to get started but in Hive-engine there are plenty of orders already placed to buy the token (like other VOUCHERS will also be a tradable token in Hive-engine). So if you decide not to buy the CL pack then you have the option to sell your holding and earn some $$. Orders are placed with starting price of 12 Hive and the highest bid is 20.20 Hive which seems pretty good. Looks like those who don't hold SPS are trying to get in the pre-sale so that they can buy the packs and join the fun.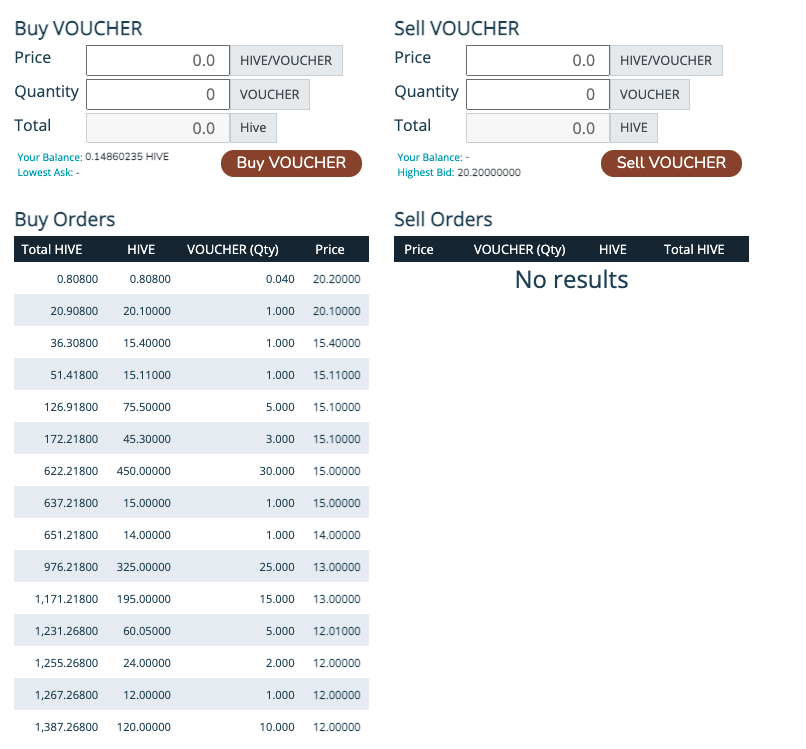 src
---
I have been staking all my SPS airdrop tokens every day and now have almost 8k tokens. Its been 73 days since the airdrop and I am able to stake this much which values more than 7k USD as per the current market rate. This value has increased because of the increase in SPS price and I hope that it might cross $1 soon looking at the current demand in the market.
Overall I am very happy with my SPS Staking experince on splinterlands and excited for the upcoming airdrop which will enable me to buy packs. I have not decided to buy vouchers from the hive- engine as of now but if I get the better price then will surely consider the same. SPS is now a newly added part of my crypto portfolio and its not less than bitcoin in my opinion and that's why I am focused on this token as it can give a great earning opportunity in the long run.
So are you ready and excited for the Chaos Lesion Pre-Sale ?
Thank you so much.
Posted Using LeoFinance Beta
---
---