Got my SPS order filled at unbelievable Price.. Much closer to my 50k Goal
It always feels great when our buy order is filled because its the price we want to buy and sometimes it takes ages to get filled and even sometimes it never gets filled if there is no sell who is ready to sell at that price. SPS price is low these days but the token utility is not less and this is why I am trying to accumulate as muhc as possible so that at the end of airdrop I end up reaching my goal of 50k SPS staked in my account. I dont know what would be the price of SPS after the airdrop but most likely its going to rise but that is not a reason for me because I am not going to sell my tokens. I am accumulating SPS because its paying a nice SPS staking reward and with this, we can get many earning opportunities in the future.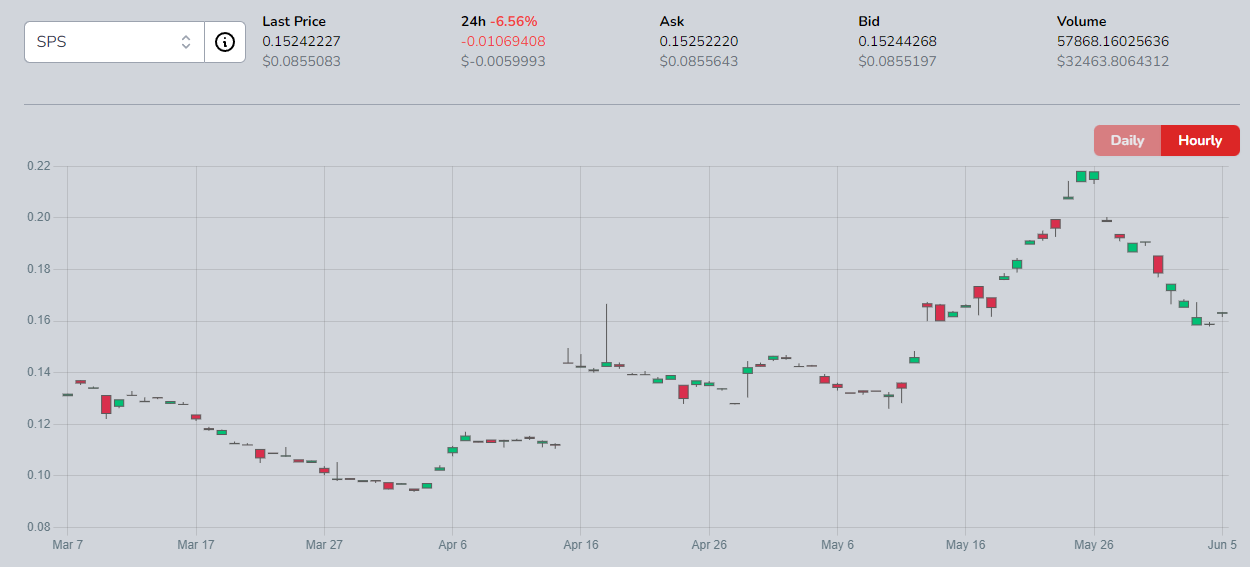 I have been buying SPS tokens in parts at the market price but this time I placed a bid at 0.10 hive for 3500 tokens and the value of this order was 350 HIVE. When I placed an order that time SPS price was 0.16 hive in the market and to be honest I was not expecting it to drop this much but not sure what happened and my order got filled. Below is the order placed snapshot.

I checked my wallet over the weekend and it was showing a 3500 SPS token and I became so happy to see this balance.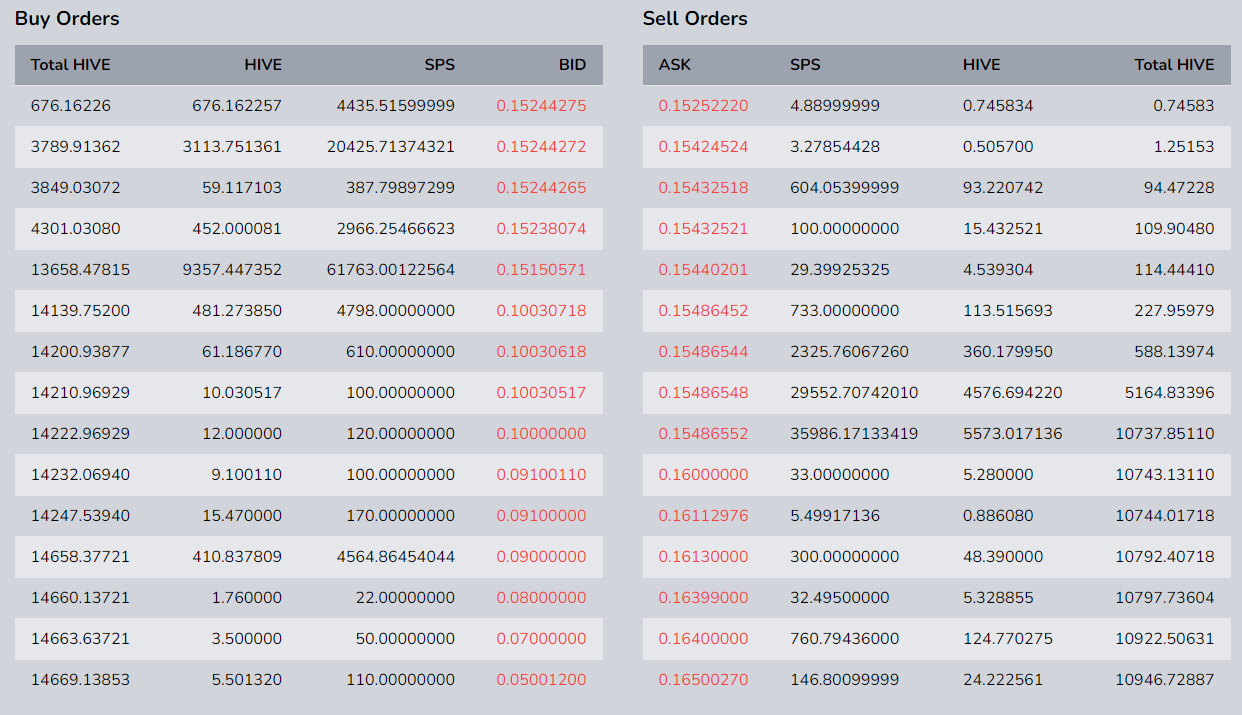 Even now the SPS price is more than 0.15 hive which means I am easily in profit of 50% and that too in a couple of days but I am not going to book the profit by selling. I have staked this bunch of SPS tokens in my game account and now I hold almost 47k SPS and just 3k tokens away from the goal. SPS airdrop is left for 51 days and in this period I will earn approx 5k SPS so anyways my target will be done.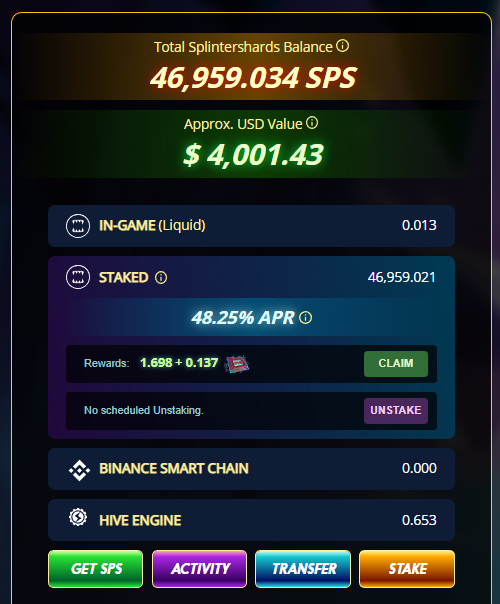 The value of this holding is 4k tokens but that is not a matter of concern instead this is good and if this continues for some more time then probably I will have even more tokens than 50k. The current APR is 48.25% and I am also using my voucher tokens to convert for SPS which has helped me to achieve this mark.
I am earning 48% by staking an in-game account but I can earn almost 100% APr if I choose to stake in the PSPS farm in polycub but I also need a polycub token that I dont have as of now so I am keeping my holding in the game account. Maybe in the future when I buy some MATIC then I can think of joining the pool but as of now this option is not for me and I am ok to earn this 48% reward in the game account.

---
There is a lot of action in the game and SPS will be much more valuable than it is now. This is the reason why I am trying to accumulate as much as I can. If you have seen the recent validator node sale where SPS has played an important role and even with upcoming riftwatcher packs it will be a similar scenario and SPS will be used in bulk. Since the SPS will mode of payment and for the packs so there will be demand for the tokens and millions of supply will be reduced through the node sale. So overall the future of SPS is bright and I will continue to buy, stake, and invest in the game to add more tokens and cards to my game account for the long term.
Thanks for reading
Posted Using LeoFinance Beta
---
---