Lands in Splinterlands going to be game changer
We have waiting to see more updates about lands development on splinterlands and finally it seems that things have started moving. The splinterlands team has shared an update this week and they have announced lands 1.5 which is good. The lands sale was executed in year 2020 now we are in 2023 which is going to be approximately 3 years in between and this has taken much time of course. Glad to see that now team is focusing more on the development and lands are going to be a game changer in the ecosystem I believe. I hold certain assets in the lands and with these I hope things are going to be exciting but not sure when they are going to enable the functionality with full fledge execution.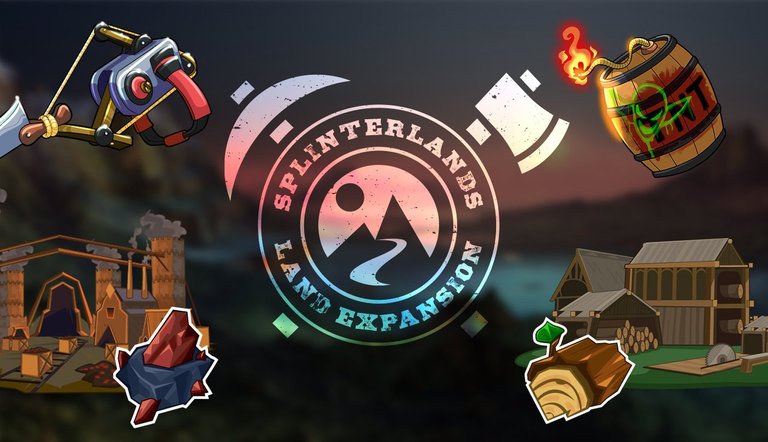 Lands and node validator licence, both of the things are bigger in the game I believe and post the enablement for both they are going to make things much better and exciting. I hold both acids and this is the reason why I am changing the growth because I want to see how things will be turning up and what are the benefits will be provided to the people who invested in the initial phase. It is good that team has already started rewarding the people who are holding the assets in form of SPS. This is not great but for sure not bad and I am happy that I am getting some SPS every month because of my holding which is helping me to grow my overall SPS stake.
I am about to complete 90000 SPS in my account soon and the upcoming benefit that I am going to get as SPS holder is the card which is only for people who are holding SPS in the game. Although I expect to have more bcx but I think I should be able to claim approximately 90 bcx in total based on my holding of the SPS coin. This card will not be available in the market as of now how your those who buy more because they hold more SPS should be selling in the market but I believe that the price is going to be hi as compare to the market price. The buying price in the shop is going to be one voucher for each bcx and I have enough vouchers with me so funds are not a problem but the limitation will definitely be a problem which will stop me to buy more cards. There is a need to buy 400 bcx to upgrade the card to the higher level because it is a common card but I will not be getting even 100 which is some hard disk me that I am missing this opportunity but I am happy that at least I am getting a good amount of cards.
The yame is so much fun while as a player we can enjoy lot but are the investors also there is a lot to explore and invest with some strategies in place. This is not all because there are many things that are lined up to be coming in future and I am sure that team will keep on releasing things step by step so that community stay engaged and they can be part of most of these initiative in the game. The next version of booster pack is another thing that we are going to get this year however the date has not been announced yet and even there should a good gap in the release as we have just ended the last edition of packs from rift watchers.
As of now I am in a mode to build my account and trying to grab as much as possible because in this bear market the good strategy is to accumulate more and weight for the right time however I have never withdrawn anything from the account because my goal is only to build for the long term. Even I have no plan as of now that's when I will be thinking to cash out and hopefully it will take next few years for me to see that opportunity and this is why I am fully focused on investing and reinvesting in the game ecosystem.
Thank you
Posted Using LeoFinance Beta
Posted Using LeoFinance Beta
---
---