My Road to 100k SPS Goal & Vouchers Holding
There are multiple assets in the splinterlands game and everything is valuable so its very important to follow the diversification through various assets. These are digital Assets and with such assets, things are not good from the governance point of view.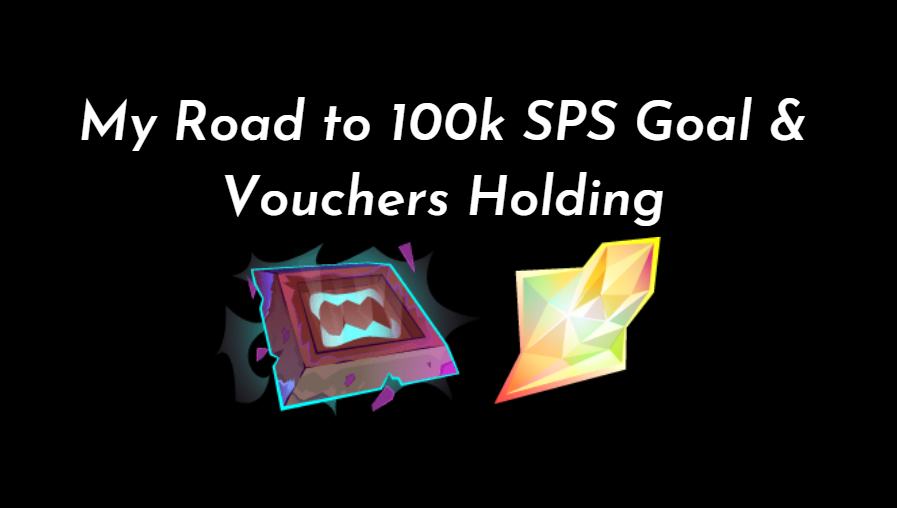 SPS Goal
I keep on adding more SPS to my balance and now today when I am publishing posts that time my holding is pretty close to 88k SPS tokens. It simply means that I am almost done with 88% achievement and there is 12% that also I need to achieve in the next few months. I am pretty sure and confident that by the need of this year, my 100k goal will be achieved.
There are multiple goals on this platform but I believe SPS is much more valuable because of certain things. The first thing is that it is available at a low price so we can buy and start earning a nice APR and investment. In this case, there is no need to worry about market fluctuation because the number of coins will grow over the period. If the holding that you are keeping idol is a good balance we can also try making the same way if it's legit.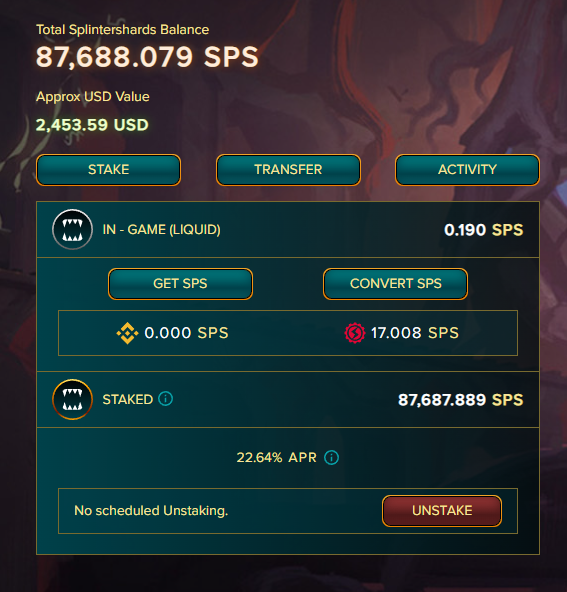 I believe in this coin and I did buy even when the price was very high. Similarly, I did not sell the coin even when the price was high because I had a long-term goal with SPS. Now my goal is moving faster toward accomplishment.
Vouchers holding
I also accumulate voucher tokens that I received every day through SPS only and a validator node license. There is no way that we can use the vouchers except for the booster pack purchase. The current edition of print is called chaos Legion and is ending shortly. The team has kept a very little quantity with them and they are selling it now.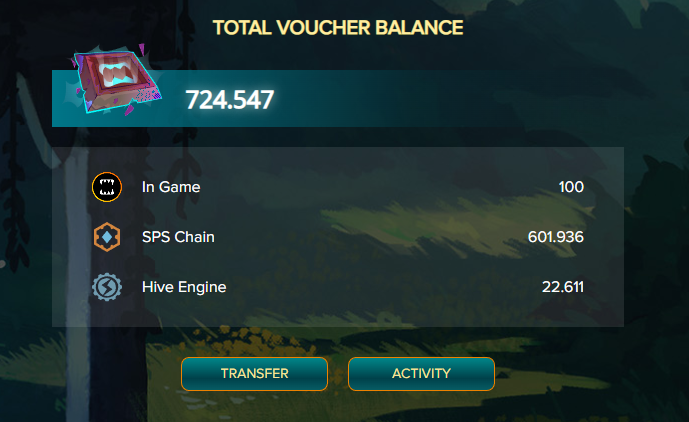 The voucher token is one of the assets in the game that is lacking the proper use case and once that is available then faster we are going to see much more value for this coin in the game. During the sale for the CL pack I have seen value beyond 20 hives and this is not a small amount. I did not sell at that time because I had a different approach that time.
Pool can be a good option
There are pools that I can join but I have never done it before so my plan is to check this in detail first before I make up my mind for the same. Its because my voucher holding is sitting idle and I should put it at work so that I also start generating some rewards. This weekend, my plan is to spend some time and then explore the available pool options and this can be good knowledge enhancement activity as well for me.
Since I own a node license so it pays me a fixed amount of vouchers daily and these days the price is down so I think that this is not the right time to sell. This is the reason why I keep on accumulating and once there is a good price in the market then I may think of buying other assets.
Thank you
Posted Using LeoFinance Beta
---
---