Planning to buy & hold 1 Million DEC tokens
I have been trying to hold multiple tokens in the splinterlands game. These tokens are SPS, DEC, and SPT and out of all, I am bullish on SPS. I have been trying to buy more to confirm the market as well as through the stake reward. Unfortunately, this option is not available in the game where we can deposit the Dec token and earn some reward but with SPS this option is available. I did buy some tokens recently and it was about with 40% discount. Yes, it is a discount because the price is not packed for the token, and when I purchased that time the price was about 1000 tokens equal to 60 cents. Currently, the price is approximately $0.64 for 1000 tokens which means even now we can get a discount of 36%.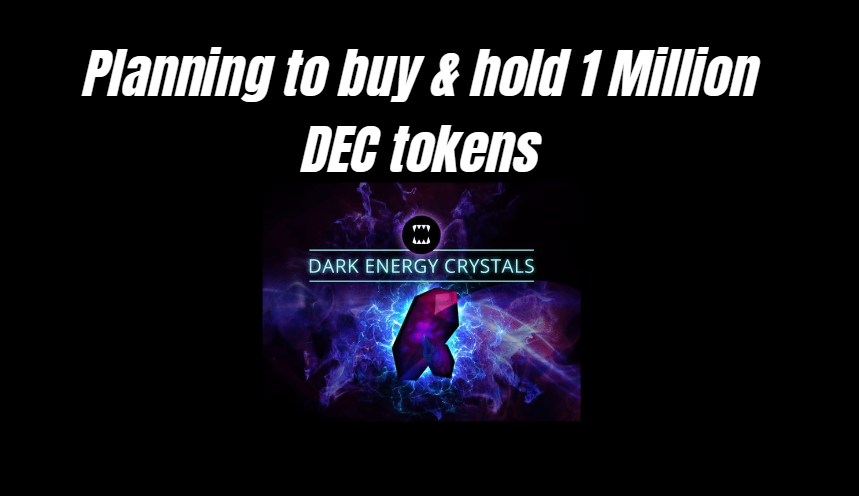 I believe that this kind of discounted deal is something that we should grab because this token has a nice use case especially unit comes to buying packs from the shop. In the early year, I spend about half a million tokens to buy some packs for chaos legion. This way I was able to grab a nice amount and I think now is the good time when I again need to think about it. I have a plan that I will be buying 1000 packs from the Chaos legend edition whereas 600 are already purchased.
Currently, I have about 844k DEC tokens in total and I am planning to make this balance of 1 million. This is the Crypto market and sometimes when the price pump then this investment can bring some good returns which are highly expected. I believe that Sonar later this token will go back to its pegged range and that's when I will be happy with the decision that I am planning now.
There are many things that I can buy through this token including cards and packs. I will prefer to buy the packs from the market because I think credit is a better utility to buy the cards in the market and I mostly do this. The good thing about credit is that its price is fixed which means we get 1000 credits for 1 US dollar and it always remains the same.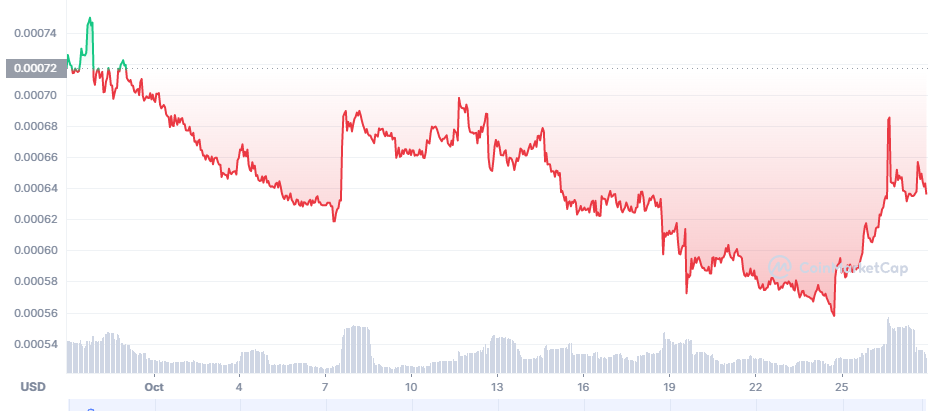 Considering the low price for the easy token, I see it as an opportunity and hopefully, I'll be buying some tokens soon. My first approach would be to have 1 million tokens in total and then properly I'll buy more which I should be able to utilize for purchase in the splinterland shop. Talking about the SPS I would say it is one of the fantastic tokens that I am able to accumulate more now.
The node license has been helping me grow my stake decently and I hope that if things go well in the future then I can buy another license in my account. I know that it is not an easy thing for me but if I get any opportunity we are the price will be low and I have enough funds then that would be the right time for me to buy another one.
Honestly, there are so many things to buy in the game and because we are in the bear market so buying now is highly recommended. This is not financial advice from my side and what I am doing is totally based on my study and research. If you are planning to invest in the game then I would recommend you to do your own research first and then invest only if you think it is fine for you. I am a believer in the project and this is the reason why I keep on building my account with each passing day and by the assets whenever I have funds and find a better pricing deal. I'll be sharing further updates when I buy the token and how I'll be utilizing the to come for purchase in the shop. Hopefully, the price stays at this range for some time so that I can buy, and later when the price will go up then they will be many options to spend the tokens in the game and even in the market.
Thank you.
Posted Using LeoFinance Beta
---
---