Road to 10k SPS & more Voucher tokens | #Play2Earn
Gaming is a new segment for investment and it has certainly opened the doors of various opportunities to invest and earn. @splinterlands is not a free game but its such a great game where every investor has made a good amount of money after SPS airdrop and to be honest, I never expected this. Possibly I could have invested more but that's ok since I am happy with whatever I hold in the game and even I am trying to increase my holding. I spend some time on alternate social media (Twitter) and I see the trend. These days people are talking a lot about non-fungible tokens (NFT) and play to earn games on the blockchain. NFT is something that I don't understand but I pay more attention to posts about #playtoearn and good thing is that the splinterlands game is leading in this segment.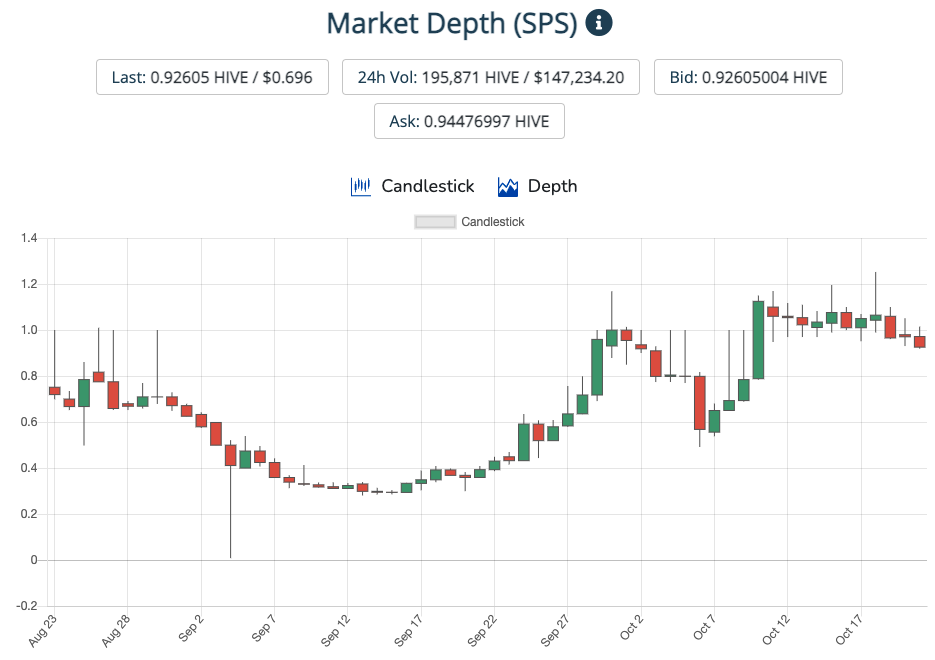 There is a slight dip in SPS token price in the last couple of days post-launch o CL pack pre-sale. It could be because bitcoin is
It was a topic of discussion for the benefits linked with the SPS token and now we have it in place. There may be many benefits linked with the SPS token in the future but the first one is already out in form of the VOUCHER token. I have been staking all my SPS airdrop tokens every day and now crossed the 8k mark. Its been over 2 months time and I am able to stake this much SPS balance which values almost 6k USD as per the current market rate.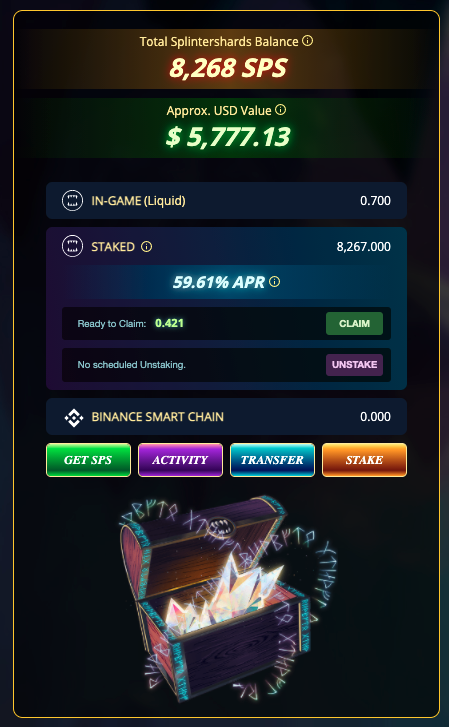 I hold 8268 SPS as of the date and I am trying to make it 10k by the 1st week of Nov month.
Currently, the APR is almost 60% but my daily token earning is more or less the same because when APR goes down then my stake is growing so it lets me earn almost the same amount of SPS tokens. Earlier I was getting approx 80 SPS daily but I have increased my game holding in the last 2 weeks so I am not getting over 100 SPS daily. I am trying a few ways to increase my overall holding and I will continue to do this.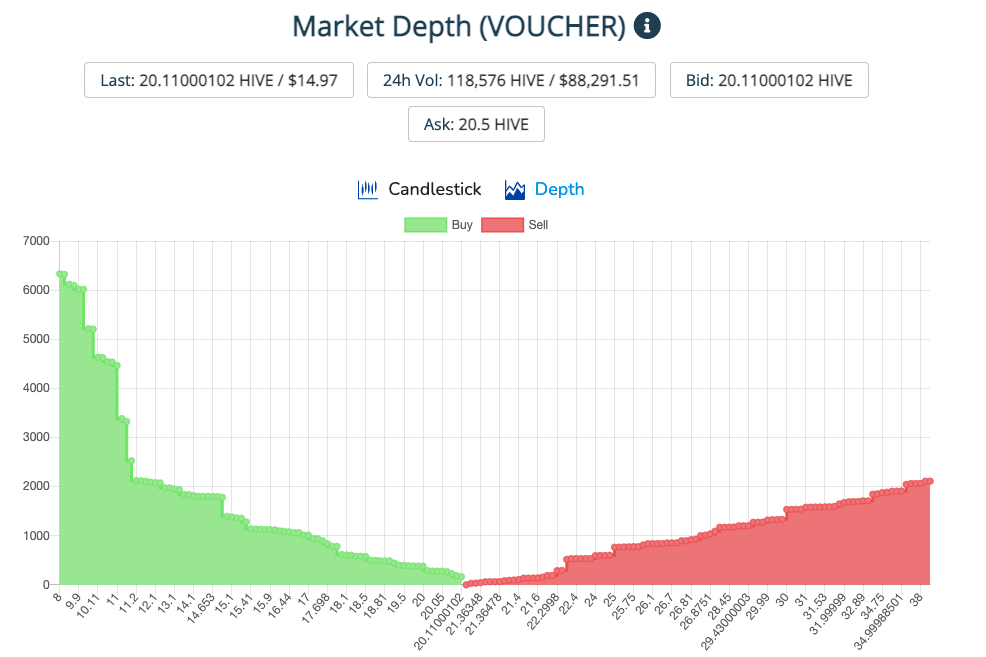 VOUCHER distribution has started and its price was almost 27 hive until yesterday but now today's in the range of 20 hive price. I have a side plan to buy some vouchers if the price goes further down so that I would be able to buy more packs and it is more beneficial if I buy atleasy 100 packs. I am just keeping silent here and after 30 days will decide how many CL packs I would be able to buy. It would be awesome if I am able to bag some vouchers from the market then it will surely be easy for me to buy more than 100 packs.


src
---
Overall my experince on splinterlands has been amazing so far and going to hold all my SPS tokens and other assets. Selling at a high price now can be good profit in short term but in long run, it will give much more so its important to have a long term vision rather than booking profit in short term. SPS is now added part of my crypto portfolio and its not less than bitcoin in my opinion and that's why I am focused on this token as it can give a great learning opportunity in long run. I battle every day and also stake SPS but now buying another thing which I am planning to do soon.
Thank you so much
Posted Using LeoFinance Beta
---
---