SPS Token- 2 days to go the end of AirDrop
If you are playing the splinterlands game then I'm sure you are well aware that the AirDrop for sps token will end in two days and as of now it has completed 363 out of 365 days. So now in this post I'm going to talk about my next strategy and plan with the token and how it has been doing in the market during the last weekend. We will also cover the token listing in exchanges because when it was launched there was very few exchange rate but now there has been a change worth mentioning. Currently, sps price is 0.055 cents approximately and it was in the range of 0.045 cents a couple of days back so there is a good increase in the price and this could be because of the ending AirDrop which might have reduced the selling pressure however we will have to see in the next few weeks if it really makes an impact in the price.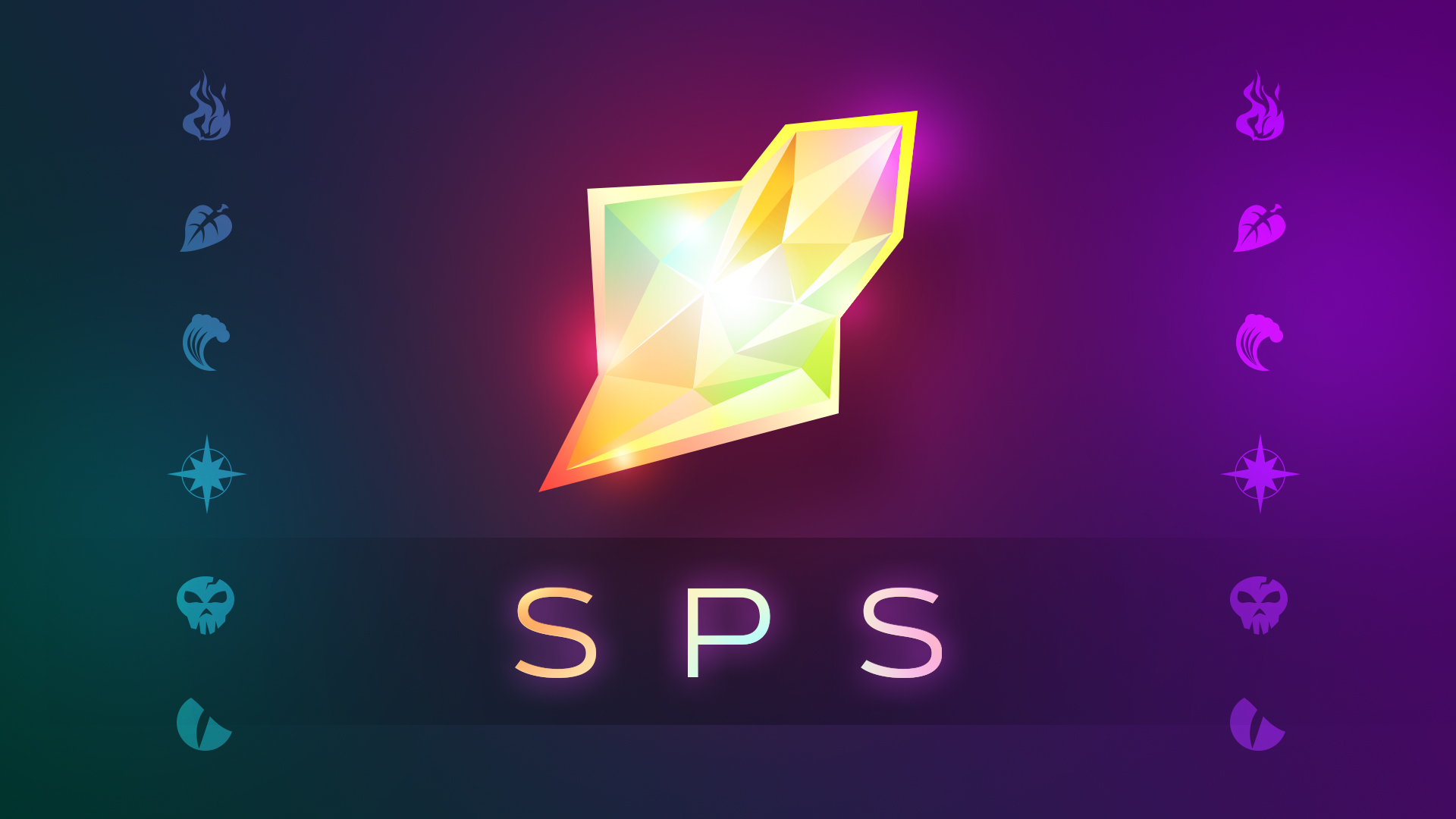 We know that sps is a governance token and it has been giving a fantastic opportunity for all of us to be part of through the stake and even now the APR is more than 35% which I think is very good. During this period of AirDrop, sps has already made its all-time high to almost $1 but now its price is low we can expect that it will reap there again however not sure how much time it will take to make it happen.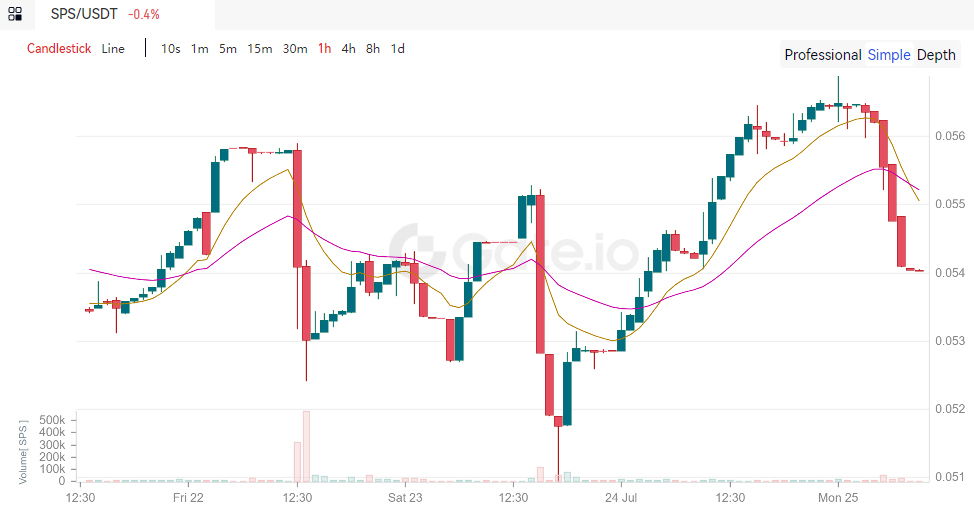 I am happy to have this stake of sps token which is more than 53,000 but I am planning to make it 100K by end of this year. Earlier it was 50k but when I achieved that then I thought of increasing more so I just doubled it I am working on it to take it to that level so let's see how things will unfold in the coming weeks and if will it give me an opportunity to buy in bulk if the price goes down. I did buy a lot of SPS tokens during the price range of $0.15 to $0.20 so this time I'm not taking chance anymore in case it drops further and I already did my buy at the higher price which is why I am waiting for the right time.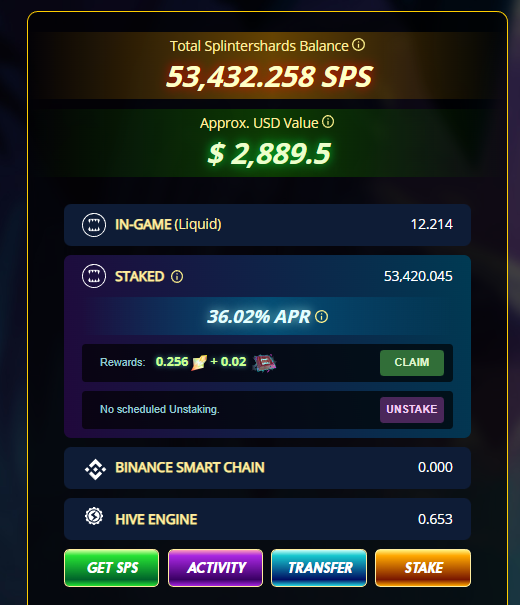 The current apr is more than 36% and I think this is a great percentage to go far because this is good and even if you buy now and put in steak then also it can help us earn a very good amount of tokens that can bring a nice value in long run. It's always recommended to do the research first before investing the money so please do your research before you choose a token for the investment however based on my experience for the last three years I have seen the project growing a lot which is why I am optimistic about it and it's not just me because the community also has the same view. I do believe in the project and its ecosystem so I am interested and trying to increase my stake as much as possible so that when things will grow it will help me have a better portfolio.
With the end of AirDrop, sps is also going to mark its 1 year after launch and we need to see how much it has grown in terms of adoption by the community and what the exchanges where we can buy from because the token listing is one of the important parts to determine its value. Although we have the option to buy sps directly Trudy is splinterlands website but now it is listed in many exchanges where we can buy the tokens easily. There are 13 exchanges in total including hive engine and tribal desk which are part of the hive ecosystem so if we exclude these two then also it is listed in nine exchanges including gate.io and crypto.com which are the leading ones. I expect that this list will do over time and more listings will definitely push the price upside because the volume will increase and more investors will be part of it because the game is growing and even the active users count is also growing significantly.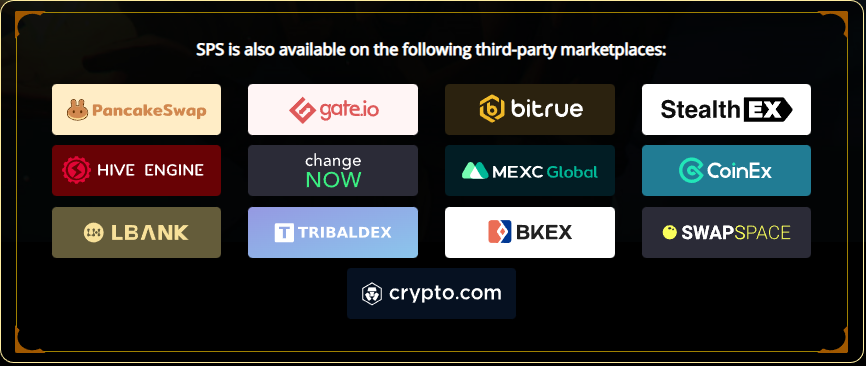 SPS being a governance token will definitely bring lots of earning opportunities for the holders and recently the change which was announced by the team that it is going to replace the game reward is very good and probably it will also contribute to the price increase. Becs token will be replaced by sps token for the game reward and this is going to happen soon so stay tuned and look for a further update about this upcoming change in the game.
Thank you.
Posted Using LeoFinance Beta
---
---