MI PRESENTACIÓN (Español/ English)

¡Hola! Soy @alsiferro (Alfredo) y me presento hoy escribiendo desde la Isla de Margarita en Venezuela.
Soy un creyente sincero en Jesús como el Mesías prometido. Romántico y Poeta, publique un poemario aquí hace varios años y luego un ensayo en Panamá en el 2016. Espero poder compartir mucho contenido poetíco y edificante para todos ustedes. En la ilustración pueden ver las portadas de mis dos obras... De ese poemario "Al Ágape" les cito:
              "El  Rostro  del  Amor

(Inspirado en el amor hacia mí esposa)
El rostro del amor es aquel
que sonríe cuando el dolor amarga
que florece aún sin sol aún sin agua
que se entrega sin reservas
aún sin ganas, aún sin ganas.
El rostro del amor ha de parecerse
al rostro de un niño, que es inocente
a una tarde lluviosa, chocolate y tu risa
al pétalo de flor liberado por la brisa
que vuela sin ser ave
y se divierte y se divierte.
El rostro del amor cual navegante
no cambia su rumbo ni busca otras aguas
sabe a quien tiene y sabe a quien ama
y de labios, solo unos, los besos de su amada
y es su deleite y es su deleite.
Que se abraza a su cintura llena de gracia
que respira solo su olor, aun ella ausente
que se cobija en su calor y su mirada intensa
y la mira y la mira siempre resplandeciente
cual estrella en la noche despeja
su fulgor que le estremece
y con palabras que salen de su alma
mi esposa te amo, y te amaré por siempre.
Alfredo Ferrez Rojas
¡Muchas gracias y que Dios les bendiga!
Hello! I am @alsiferro (Alfredo) and I am here today writing from Margarita Island in Venezuela. I am a sincere believer in Jesus as the promised Messiah. Romantic and Poet, I published a collection of poems here several years ago and then an essay in Panama in 2016. I hope to share a lot of poetic and uplifting content for all of you. In the illustration you can see the covers of my two works... From that collection of poems "Al Ágape" I quote: "El Rostro del Amor
(Inspired by love for my wife)
The face of love is that
who smiles when the bitter pain
that blooms even without sun even without water
that is given without reservation
still unwilling, still unwilling
The face of love must resemble
to the face of a child, who is innocent
to a rainy afternoon, chocolate and your laugh
to the flower petal released by the breeze
that flies without being a bird
and have fun and have fun.
The face of love like a navigator
does not change its course or seek other waters
He knows who he has and he knows who he loves
and from lips, only a few, the kisses of his beloved
and it is his delight and it is his delight.
That hugs her waist full of grace
who breathes only her scent, even she absent
that takes shelter in his heat and his intense gaze
and he looks at her and he looks at her always resplendent
which star in the clear night
its brilliance that shakes him
and with words that come from his soul
My wife I love you, and I will love you forever.
Alfredo Ferrez Rojas
Thank you very much and God bless you!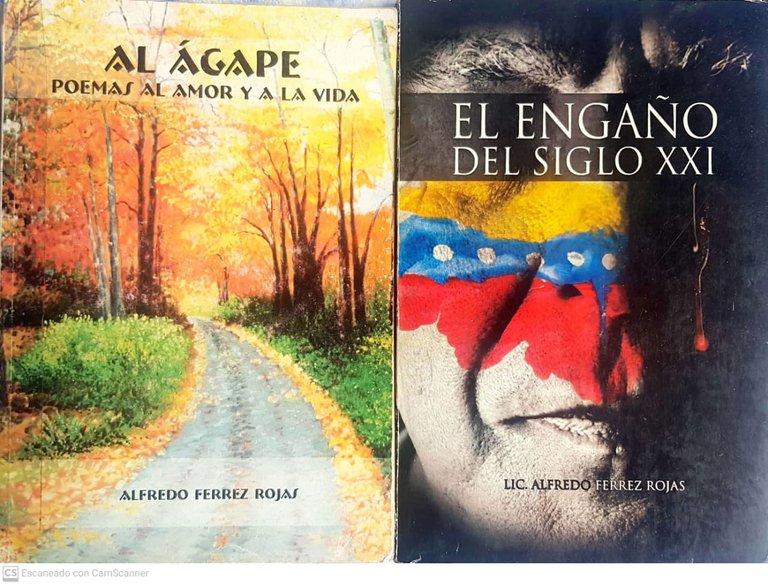 ---
---